Vilcabamba Trek to Machu Picchu
Vilcabamba was dominated by Manco Inca and his successors after the Spanish invasion. There were several administrative centers built in honor of the emperors of the last Incas dynasty, from Manco Inca to Tupac Amaru. They created a neo-imperial state in order to preserve religious and astronomical knowledge while respecting the knowledge and traditions of other pre-Incan cultures.

The territory of Vilcabamba is located northwest of the city of Cusco, in the province of Convención, in the eastern cordillera of the Andes. It has a chain of snow-capped peaks and mountains with high tropical forests where ecosystems constantly vary, passing through the high Andean plains drowned in an infinite forest of clouds.

More information: The Vilcabamba trek to Machu Picchu is a hidden treasure that has yet to be heavily impacted by tourism. The trail is remote, very beautiful and super quiet. Trekkers get to pass through snow-capped mountains on a number of original and well-preserved Inca trails. The trek is typically completed on a 5-day itinerary, although there are variations, particularly on the route out to the trailhead. Prior to the hike most trekkers will spend two days in Cusco acclimatising. If you have booked with a tour operator they will likely have organised your hotel and scheduled some city tours. Remember, Cusco is situated at 3,400m / 11,150ft and you might start feeling the effects of the altitude as soon as you arrive. Try to remain well hydrated and don't over-exert yourself by traipsing across the city – see information on acclimatisation below. We are big fans of the Vilcabamba trek but should point out that it is one of the more challenging trails to Machu Picchu. There are a number of tough ascents and descents that require a good level of fitness, and trekking days are long and tiresome. On this page you will find all the information you need to prepare for an amazing Vilcabamba trek experience, including a detailed overview on all route and itinerary options for the trek.

Route: Good trekking maps are actually quite hard to come by for quiet routes like the Vilcabamba trek. The one below is from the Trailblazer Guidebook, mentioned in our library, and recommend as the leading guidebook for alternative Machu Picchu treks. Ignoring the map key and the scale, this map provides the geographic position of the Vilcabamba trek and its general route. If you trace your eyes from Cusco in the Southeast up to Ollantaytambo you will see the route a car / train follows into the Sacred Valley. Just North of Ollantaytambo you can see Mount Veronica (5,860m) which sits adjacent to the Abra Malaga Pass (4,316m). From here you will drive along the Rio Vilcabamba through Chaullay and onto Huancacalle in the Northeast. This entire section between Cusco and Huancacalle takes between 8-9 hours driving. Although not perfectly correct, from here the route bassically follows the green line and then the dark blue line all the way up to the Hydroelectric Station (labelled as La Hidroelectrica on the map) – approx. 60km and 3 days trekking, with a hour long drive between Yanatile (not shown on the map) and the Hydroelectric Station.

Vilcabamba Trek Alternatives: As you can see from the map above there are two interesting variations on the Vilcabamba Trek.

Vilcabamba and Choquequirao Trek: The first is a combination of the Vilcabamba and the Choquequirao trek. This route is ideal for trekkers who have already seen Machu Picchu and are looking for a challenging adventure to Choquequirao, the site of another well-preserved Inca site. The route typically starts in Huancacalle and follows the green line south to Cachora, although it is possible to do the trek the other way round. The route takes between 7 or 8 days to complete. The trek is not widely offered.

Vilcabamba Trek, Espiritu Pampa and Machu Picchu: This is the ultimate Machu Picchu Alternative trek. It combines the Vilcabamba and Choquequirao trek (the green line above) as well as the Espiritu Pampa (another Inca archelogical site) – seen as the light blue line above Huancacalle on the map above. The route typically traverses South to North, from Cachora to Espiritu Pampa and onto Chaunquiri (approx. 11-12 days trekking). From here trekkers are transported by vehicle to Quillabamba where most overnight and then take a bus to the Hydroelectric Station via Santa Theresa, and onto Aguas Calientes. The trek culminates with a full day at Machu Picchu.

Best time for a Vilcabamba trek: The Vilcabamba trek is best done during the dry season (May-September). This is the peak time on the Classic Inca Trail, but on the Vilcabamba you will be lucky to see more a handful of trekkers (bliss!!). We do not recommend doing the Vilcabamba during the wet season (October-April) as rain and foggy weather is common, and obstructs the incredible views along the trail. At a push you could get away with a trek during the dry season shoulder months (October and April), but we generally recommend sticking to the dry season. Full historical details on weather patterns in and around Machu Picchu can be seen here. Please note, micro-climates predominate in the Andes. Plan for hot afternoons and cool to cold nights, with the possibility of encountering some rain all-year-round.
Included meals: B=breakfast; L=lunch; D=dinner
Services included in the prices:
Transport.
Information meeting in our offices with your guide 1 or 2 days before the start of the trek at 18h or 19h, to be confirmed when booking
Transport from your hotel in Cusco to the village of Huancacalle
Public transport from Yanatile to Hidroelectrica
Train from Hidroeléctrica to the village of Aguas Calientes
Bus from Aguas Calientes to Machu Picchu
Tourist train from Aguas Calientes to Ollantaytambo and bus to Cusco
Family hotel in Huancacalle
Family Hotel in Santa Teresa
Hotel in the village of Aguas Calientes
Entrance to the archaeological site of Machu Picchu
Bilingual Spanish-English professional guide (for a French-speaking guide, contact us)
Professional camping equipment (Professional tents Eureka! Timberline 4, used for two people, floor mats, tent with tables and chairs, tent-toilet)
Food during the excursion (breakfast, lunch, dinner and snack / vegetarian option on request).
A cook and an assistant
Muleteers for all our camping equipment and personal belongings of the customers (maximum of 7 kilos per person)
A rescue horse
A first aid kit, oxygen
Breakfast of the 1st day and lunch of the last day in Aguas Calientes
Sleeping bag (If you do not have one, you can rent one in Cusco)
FROM/TO
PRICE (USD)
TRAVEL STATUS
–
FROM/TO
PRICE (USD)
TRAVEL STATUS
–
FROM/TO
PRICE (USD)
TRAVEL STATUS
–
FROM/TO
PRICE (USD)
TRAVEL STATUS
–
» Additional dates available upon request
» Rates may vary from July 26th to 31th for the national holidays
| 1 PAX | 2 PAX | 4 PAX | 6 PAX | 8 PAX | 10 PAX | 12 PAX | 14 PAX |
| --- | --- | --- | --- | --- | --- | --- | --- |
| — USD | — USD | — USD | — USD | — USD | — USD | — USD | — USD |
Deposit for reservations: — USD (– EUR) ✓ Full payment 40 days before. No refund if you cancel less than 30 days!
Places:
*Available
Trip-code: Number ►PER-
Duration: 05 days
Participants: Minimal: 4 Maximal: 12
Members: We don't have an open group to join – We can open a new group – Contact us!
Country / Location: Peru
Mountain Guide: Eric Albino Lliuya
Other dates / additional info: Contact us!
3% early bird discount when booking 6 months prior to departure 2023
Legend Booking-information:
EZZ Single room supplement
🟢 On this trip, places are still available.
🟡 On this trip, only a few places left.
🔴 This trip is sold out / closed.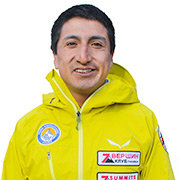 Eric Albino Lliuya
Expert guide certified by AGOMP
Tour-guide of Peru Expeditions