Peru Expeditions Tours Offer trips in major cities in Brazil
More info about Brazil Expeditions Tours: Have unforgettable experiences: With its unique cuisine, rich culture, some of the most beautiful beaches in the world, breathtaking waterfalls, and adventure for everyone's liking, all you have to do is choose the perfect type of tourism for you and be amazed by the wonders of Brazil. Amazing places to visit: Brazil has incredible places for you all around the country. Our fantastic destinations are ready for your visit.
Highlights and hidden gems
Nature and Outdoor Activities: Amazing nature and adventure tourism destinations in Brazil. Home to beautiful landscapes and endless natural resources all over its territory, Brazil is one of the best ecotourism destinations in the world. The amount of activities available for visitors is impressive, including wildlife and nature observation, hiking, sports fishing, horseback riding, cave visits, and much more. Enjoy everything Brazil has to offer. Amazing places to visit: Brazil has incredible places for you all around the country. Our fantastic destinations are ready for your visit. Culture. Learn a little more about cultural tourism in Brazil. In addition to having a rich and engaging history, Brazil has impressive cultural heritage. In different regions of the country, visitors will be able to experience different customs, traditions, and musical styles that are unique to each place. We sure have an incredible destination just waiting for you. Gastronomy: Learn a little more about gastronomic tourism in Brazil. Brazilian cuisine is not only historic, but also varied, tasty, and part of the different cultures all around the country. In fact, some dishes and recipes are exclusive to some regions, while other types of food are quite traditional all over Brazil. If you love trying new flavors, Brazil is the perfect destination for you. Sun & Beach: Learn a little more about Sun & Beach tourism in Brazil. Brazil is blessed with a coastline that stretches for more than 7,000 kilometers, and that translates into beautiful beaches all over the country.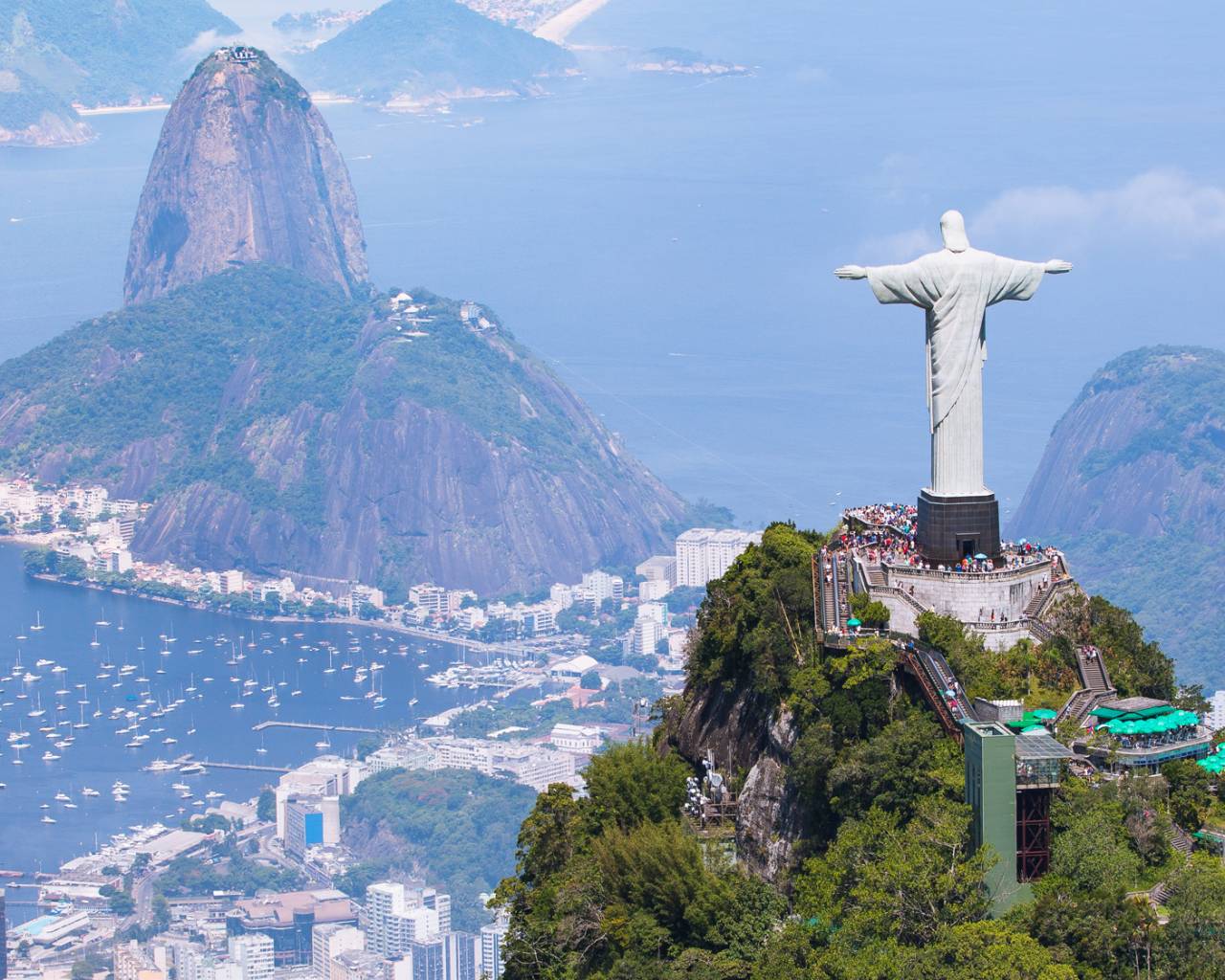 Peru Expeditions Tours: Travel Group genuinely cares for the well being of the local communities, indigenous groups and the environment. We practice sustainable tourism to not only protect the Earth now, but so that many generations to come may be able to enjoy our planet as we do now, while also creating a positive, inclusive and creative work environment for our employees.


Our efforts of sustainable practices related to social, cultural and environmental tourism have been recognized and rewarded by the ISO 9001: Quality management for customer satisfaction & CALTUR organization, who are recognized internationally as experts in responsible tourism. Peru Expeditions Tours is certified until 2023; the recertification process will be realized before the expiry date.
On this page you find examples of what Peru has to offer, do not hesitate to contact us for more information about its destinations and activities.
We offer you tourist destinations in the best regions of our country:the beaches and forests and jungles. We offer you great adventures in Brazil.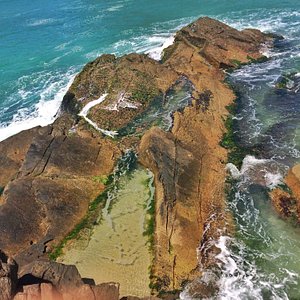 Brazil has a great variety of beaches, since it has an extension of 8,500 kilometers of beautiful and paradisiacal coasts that attract people from all over the world throughout the year. The beaches of Brazil are surrounded by lots of hotels and bars, you will find everything you can dream of in one place, especially in the summer.
Among the different beaches you will find diversity of landscapes and sand formations, there are also cliffs, coral reefs, bays, dune formations, natural and wild landscapes with beautiful and strong winds that hit your face when you walk along the coasts. The sea breezes are incredible, the sun's rays arrive early on the shores of the beaches where tourists gather to enjoy it, the light reaches every corner of the country and reaches high temperatures that encourage anyone to bathe in its waters. It is an excellent vacation destination, especially if it is with the family, but the nights of parties on the beaches and the Brazilian nightlife also allow tourists who wish to go alone or with friends to enjoy.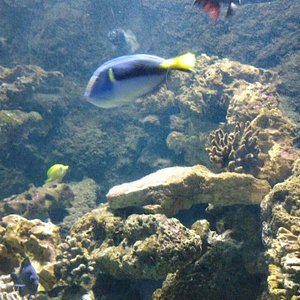 The largest tropical forest in the world
The Amazon, also called Amazonia, is a vast region in the central and northern part of South America that includes the Amazon rainforest of the Amazon basin. And it has an incalculable value due to its biodiversity.
The Amazon or Amazon jungle is the largest tropical forest in the world, and therefore the most important at various levels.
Characteristics of the Amazon
It is a large region of the horizontal and northern zone of South America that includes the tropical forest of the Amazon River basin. It is the largest tropical forest on the planet. There are 7 million square kilometers, between nine countries, with Brazil and Peru as the ones with the largest area. The rest of the countries are Bolivia, Colombia, French Guiana, Venezuela, Ecuador and Suriname.
As we will see later in more detail, we are facing one of the ecoregions with the greatest biodiversity in the world.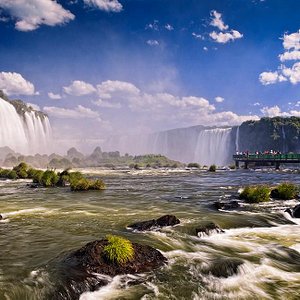 If you are planning to visit Brazil and want to know the best places to visit in Brazil then look no further. Brazil's most famous attractions include Carnaval, Christ the Redeemer, Iguazu Falls, and much more. There is so much to explore and Brazil is also known for delicious coffee, fantastic beaches with incredible sunsets, beautiful waterfalls, and of course Brazilian culture. This list covers the best cities in Brazil which are decided by the amount of things to do in each city as well as safety, and how many hotels available. We also look at what the most popular cities in Brazil that tourists visit. The 25 Best Places to Visit And Things To Do In Brazil! Rio de Janeiro, Fernando de Noronha, Iguazu Falls, Recife & Olinda, Lençóis Maranhenses National Park, Parque Nacional da Chapada, Diamantina, Ouro Preto, Ilha Grande, Carnaval, Bonito, Florianópolis, Sao Paulo, Tiradentes, Brasilia, Paraty, Amazon From Manaus, São Miguel das Missões, Alter do Chao, Belo Horizonte, The Pantanal, Belem, Salvador City, Chapada dos Veadeiros National Park, Vale dos Vinhedos, Armação dos Búzios and much more!
YOU ARE AN ADVENTURE LOVER and you want to experience something extraordinary and extreme?
You are an adventure lover and you dream of leaving with a thrill. Peru Expeditions Tours is also an option for you. Take advantage of our travel offer that we have for you!
"We don't sell tours, we provide memorable lifetime experiences."
We are a recognized tour operator 100% peruvian company that specialists in adventure and traditional tours service.