Our main office in Huaraz, Peru – South America
"Peru Expeditions Tours EIRL: International Adventures & Expeditions" Adventure Travel Agency was originally founded by Victor Albino more than 35 years ago. Who started this business Victor Albino has worked as a porter, donkey driver, cook and as a guide for European customers.
Having so much experience to rely on, his son, Juventino Martin Albino Caldua, who has followed his father footsteps in to tourism, started guiding in 1980 and studied 3 years at the "Peruvian School of Mountain Guides – Casa de Guias CEAM – Centro de Estudios de Alta Montaña" Formed under a bilateral agreement called the '' Alps – Andes Project '' between Switzerland and Peru, Its objectives are to form professional guides (School of mountain Guides) to be an official mountain guide the AGMP ''Asociación de Guías de Montaña del Perú'' belongs to the UIAMG (Asociación Internacional de Guías de Montaña de todo el Mundo) which ensures dedicated, professional service.
Since completing his studies, he has worked intensively with the European Guides members UIAGM, organizing expeditions to the Cordillera Blanca and Cordillera Huayhuash in the Ancash State, Peru.
At the moment he is a member of AGMP – UIAGM as a Professional Mountain Guide.
Juventino Martin Albino Caldua, son of Victor Albino has gathered an immense amount of experience by working with his father and foreign associations has finally founded the Adventure Travel Agency "Peru Expeditions" in South America and manages the business as the General Manager.

Juventinos has 3 sons, Eric Albino Lliuya is the oldest one, he is is from the same "Peruvian School of Mountain Guides – Casa de Guias CEAM – Centro de Estudios de Alta Montaña" who has following his father footsteps in to tourism. Also Eric climbed to different peaks in the Alps of Europe.

Eric Albino Lliuya is follow with new destination as well tour leader in diferent countries in South America.
Eric at the moment he is a member of AGOMP (Asociación de Guías Oficiales de Montaña del Perú) as a Professional Mountain Guide.
The other 2 Edwin and Elmer are Twins, they both are studying for official trekking guide.
Our Family Team Since 1978 Some Photos
The Family of Mr. Juventino Martin Albino Caldua a mountain guide IVBV – UIAGM – IFMGA, our history about our job in the Cordillera Blanca and Cordillera Huayhuash trips. Since 1978 leading trekking, hiking and expedition.
We are locals, we are experts
We are Peru Expeditions Tours: main website of online booking of tours, programs and tourist services in Latin America. With us you could discover and book online more than 1,000 adventures of all kind.
From a full day tour to the cenotes of the Mexican Riviera Maya to a 5-day – 8 days trek, in the Chilean Patagonia, Volcanoes, San Pedro de Atacama and deserts, Ecuatorian Avenue of Volcanos Cotopaxi and Chimborazo and Galapagos, Bolivien Salar de Uyuni, Potosi, Mountains in Cordillera Real and Altiplano Boliviano many Volcanoes, Peruvian Inca Culture, Inca Trail, Salkantay trek to Machu Picchu, Cordillera Huayhuash, and Cordillera Blanca, passing by programs and incredible activities in Central America Costa Rica Pura Vida wild animals and jungle, Amazonia and the Andes.
Our company started in the 1970s with Mr. Victor Albino with trips as a place of origin within the Cordillera Blanca and Huayhuash, years later his son Juventino Albino followed the same steps but already as certified by UIAGM: International Union of Mountain Guide Associations obtaining the title and guide license in 1982, and as the third generation his son Eric Albino followed in the same footsteps in 2005 as a qualified and certified high mountain guide already seeing the world in another way and made trips to all of South America, Central America and Europe, and our company I started with the sale of tours online with the website since 2006, today we continue to expand our tourist destinations to all of South America, Central America and soon other continents, even though we have a good partner who operates and organizes all the logistics of the 7 Continents offering the highest summits, the company is led by a very successful Russian couple, they are Korobeshko Luda and Abramov Alex called 7Summits Club: https://7summitsclub.com/ , thanks to them we offer international trips With Russian super guides with a lot of experience in what they do, if you want to know more about our company please contact us. Formed in 2006 and with offices in Huaraz and Cusco (Peru), our company is formed by a team of Latin-American professional experts in making your buying and traveling experiences exceptional.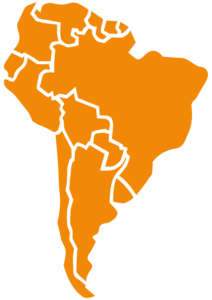 Professionalism and excellence
Day by day we are available to efficiently attend all your requirements, before, during and after your trip. We speak your language and our wide knowledge of the region allow us to give you the best advice in the best manner.
Sustainable tourism
We are committed to the care of the environment, patrimony and local communities, so we make concrete practices of sustainability. We are certified with the SAFE TRAVELS International Seal for tourist destinations.
All are welcome
Peru Expeditions Tours: believes in respect to all people, whatever its nationality, age, sexual orientation or identity, belief or physical condition. All are welcome to travel with Peru Expeditions Tours.
WE ARE 100% PERUVIAN COMPAN