Six Destinations | Leading DMC | Tailor Made Tours
Our main office in Huaraz, Peru – South America
"Peru Expeditions Tours EIRL: International Adventures & Expeditions" Adventure Travel Agency was originally founded by Victor Albino more than 35 years ago. Who started this business Victor Albino has worked as a porter, donkey driver, cook and as a guide for European customers.
Having so much experience to rely on, his son, Juventino Martin Albino Caldua, who has followed his father footsteps in to tourism, started guiding in 1980 and studied 3 years at the "Peruvian School of Mountain Guides – Casa de Guias CEAM – Centro de Estudios de Alta Montaña" Formed under a bilateral agreement called the '' Alps – Andes Project '' between Switzerland and Peru, Its objectives are to form professional guides (School of mountain Guides) to be an official mountain guide the AGMP ''Asociación de Guías de Montaña del Perú'' belongs to the UIAMG (Asociación Internacional de Guías de Montaña de todo el Mundo) which ensures dedicated, professional service.
Since completing his studies, he has worked intensively with the European Guides members UIAGM, organizing expeditions to the Cordillera Blanca and Cordillera Huayhuash in the Ancash State, Peru.
At the moment he is a member of AGMP – UIAGM as a Professional Mountain Guide.
Juventino Martin Albino Caldua, son of Victor Albino has gathered an immense amount of experience by working with his father and foreign associations has finally founded the Adventure Travel Agency "Peru Expeditions" in South America and manages the business as the General Manager.

Juventinos has 3 sons, Eric Albino Lliuya is the oldest one, he is is from the same "Peruvian School of Mountain Guides – Casa de Guias CEAM – Centro de Estudios de Alta Montaña" who has following his father footsteps in to tourism. Also Eric climbed to different peaks in the Alps of Europe.

Eric Albino Lliuya is follow with new destination as well tour leader in diferent countries in South America.
Eric at the moment he is a member of AGOMP (Asociación de Guías Oficiales de Montaña del Perú) as a Professional Mountain Guide.
The other 2 Edwin and Elmer are Twins, they both are studying for official trekking guide.
Our Family Team Since 1978 Some Photos
The Family of Mr. Juventino Martin Albino Caldua a mountain guide IVBV – UIAGM – IFMGA, our history about our job in the Cordillera Blanca and Cordillera Huayhuash trips. Since 1978 leading trekking, hiking and expedition.
We are locals, we are experts
We are Peru Expeditions Tours: main website of online booking of tours, programs and tourist services in Latin America. With us you could discover and book online more than 1,000 adventures of all kind.
From a full day tour to the cenotes of the Mexican Riviera Maya to a 5-day – 8 days trek, in the Chilean Patagonia, Volcanoes, San Pedro de Atacama and deserts, Ecuatorian Avenue of Volcanos Cotopaxi and Chimborazo and Galapagos, Bolivien Salar de Uyuni, Potosi, Mountains in Cordillera Real and Altiplano Boliviano many Volcanoes, Peruvian Inca Culture, Inca Trail, Salkantay trek to Machu Picchu, Cordillera Huayhuash, and Cordillera Blanca, passing by programs and incredible activities in Central America Costa Rica Pura Vida wild animals and jungle, Amazonia and the Andes.
Our company started in the 1970s with Mr. Victor Albino with trips as a place of origin within the Cordillera Blanca and Huayhuash, years later his son Juventino Albino followed the same steps but already as certified by UIAGM: International Union of Mountain Guide Associations obtaining the title and guide license in 1982, and as the third generation his son Eric Albino followed in the same footsteps in 2005 as a qualified and certified high mountain guide already seeing the world in another way and made trips to all of South America, Central America and Europe, and our company I started with the sale of tours online with the website since 2006, today we continue to expand our tourist destinations to all of South America, Central America and soon other continents, even though we have a good partner who operates and organizes all the logistics of the 7 Continents offering the highest summits, the company is led by a very successful Russian couple, they are Korobeshko Luda and Abramov Alex called 7Summits Club: https://7summitsclub.com/ , thanks to them we offer international trips With Russian super guides with a lot of experience in what they do, if you want to know more about our company please contact us. Formed in 2006 and with offices in Huaraz and Cusco (Peru), our company is formed by a team of Latin-American professional experts in making your buying and traveling experiences exceptional.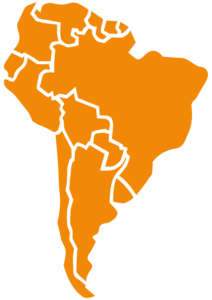 Professionalism and excellence
Day by day we are available to efficiently attend all your requirements, before, during and after your trip. We speak your language and our wide knowledge of the region allow us to give you the best advice in the best manner.
Sustainable tourism
We are committed to the care of the environment, patrimony and local communities, so we make concrete practices of sustainability. We are certified with the SAFE TRAVELS International Seal for tourist destinations.
All are welcome
Peru Expeditions Tours: believes in respect to all people, whatever its nationality, age, sexual orientation or identity, belief or physical condition. All are welcome to travel with Peru Expeditions Tours.
WE ARE 100% PERUVIAN COMPAN
The history of Peru Expeditions
Peru Expeditions Tours offers easy one-day hikes and multi-day training tours such as multi-day hiking with logistics, and at the same time we also organize more demanding and difficult tours such as high mountains. The story begins in the 1970s when Mr. Victor Albino began as a muleteer, porter for high camping, dony driver, high mountain cook, years later as a porter, and finally accompanying some hiking, treks with camping and summits some peaks within the Cordillera Blanca & Cordillera Huayhuash. So to start this work in the world of tourism and high mountains, the most important person was Mr. Victor Albino, born in 1933 on July 7 and died on May 13, 2018.
In 1978 some Swiss guides from the city of Berna, a city where German is spoken, came to visit the Cordillera Blanca. This group of Swiss guides saw that in Huaraz there is a Cordillera Blanca with many beautiful peaks and seeing that there are no agencies of trips and mountain guides make the project of forming a school of mountain guides for their preparation and can guide the visitors who are going to arrive, if the Association of Mountain Guides of Peru is created, on many occasions Mr. Victor Albino was part of the mountain courses where he participated as an important cook within the training of mountain guides.
In 1980, his son, Mr. Victor Albino, prepares to apply to the mountain guide school run by Swiss instructors. Mr. Juventino Martin Albino Caldua enters to prepare mountain and high-mountain rescue courses, successfully passing the exams of the training of professional mountain guides of Huaraz, and culminating successfully to continue learning. This learning process lasts 3 years of preparation and training to become a professional guide with a standard of quality and with the ability to guide technical and high-level mountains, all the mountains over 6,000 meters are very technical and demanding, for To climb and guide these peaks you have to be physically, psychologically and technically prepared.
After 3 years of preparation, Mr. Juventino Martin Albino Caldua successfully completed his career as a professional mountain guide with international certification from the IVBV/UIAGM/IFMGA International Federation of Mountain Guides Associations. Under the IFMGA Training Scheme, guides learn from guiding groups while hiking, classic mountaineering in all sectors, to treks on high altitude peaks or accompanying expeditions. Mr. Juventino Albino begins his great adventure to see the mountains as his work office and his second home guiding different clients from all over the world, starting as the main market at the beginning with countries of Switzerland, Austria and Germany, years later with known some guides from Italy and clubs of the C.A.I. In this way, he was growing little by little and years later entering the public customer market in the USA, England, Canada, Australia, and all the countries of EUROPE.
In 1984, Mr. Juventino Martin Albino Caldua, at his young age, had his first child with Mrs. Dina Andrea Lliuya Reyes, his son who named him Eric Raul Albino Lliuya, the name he gave his son Eric was by He had a French mountain guide client who was named Eric and Dina and Juventino liked him a lot, that's why their son has a European name, here Juventino goes through a stage as a father and forms his home and family with his wife, His son was born in a town near the city of Huaraz, 20 minutes away by car, the town is called Unchus 3400 meters, it is located in the direction of the road to Laguna Churup 4450 meters which is within the Cordillera Blanca.
The year 1985 was a very difficult stage for all the inhabitants of Peru. In 1985 Mr. Alan García entered the presidency (1985-1990) What happened in the first government of Alan García? This first government administration was characterized by an unusual hyperinflation, a resurgence of the attacks of terrorism led by Sendero Luminoso, and various acts of corruption involving people from the Aprista regime that caused great social discontent. This time there was no tourism, they were 5 very difficult years for all Peruvians, during this stage Mr. Juventino survived in his town of Unchus with agriculture, and livestock, Juventino and Dina are original indigenous from their ancestors all their lives in the season he is mountain guide in the high season from May to September then in the rainy season where there is not much tourism he lives in the countryside as a farmer and rancher in his hometown where he grew up and until today continues with his customs and life with his wife.
In 1990 we have a new president in Peru. Alberto Kenya Fujimori Fujimori is a Peruvian politician, mathematician, and agronomist of Japanese origin. He was President of the Republic of Peru from July 28, 1990 to November 21, 2000. Various voices classify him as a dictator. During Mr. Alberto's mandate, the security conditions and the dangers with terrorists calmed down, tourism in Peru for visitors from all over the world began to improve, during this stage more foreigners began to arrive to our country again and we again began to operate and guide in our region. For the family of Mr. Juventino Albino, he began again to improve the situation of his company and the family business that he ran together with his father, Victor, and his wife, Dina.
In the year 2000 things improve and the trips continue for Mr. Juventino Martin Albino Caldua, previously all the messages and communications with clients, with important partners from all over the world, the communications were made a year before the start of the tour and be it trekking or high mountain, clients send the famous letters and these traveled by boat, however technology was advancing and in 1999 communications began to send me via Fax, sometimes telefax or telecopy is the telephone transmission of printed scanned material, normally to a phone number connected to a printer or other output device. And years later the technology advances and the beginning of the communications with email begins and the information can also be seen through the web pages.
In 2002 his son from Mr. Juventino Martin Albino Caldua finished high school, Mr. Eric Raul Albino Lliuya finished school, but from an early age since his childhood Eric lived around the mountains in the countryside where his town began. Going out with his father at a very early age to trekking and mountains, this stage lasted from 2003 to 2004, in 2005 Eric entered the training school to be a trekking guide, after a year of training Eric met a group of Russians where a tour leader came who was of descent from an Ecuadorian father and a mother from Ukraine where he lived in Russia and had a travel agency in Quito-Ecuador, a first group of Russians led by Korobeshko Luda travels with our company Peru Expeditions Tours , a legendary Russian company called AlpIndustria-Tour Type of tourism, Climbing / Mountaineering, Trekking, Ski-tour, Adventures, Freeride, Rafting, Expeditions, Family tours, here begins Eric has an invitation to visit Ecuador, the year 2005 in December he gets to climb all the classic volcanoes. In this way, the company migrates to the third generation of the mountaineering family.
Mr. Eric Raul Albino Lliuya, son of Juventino Albino Caldua, after his tour to the neighboring country of Ecuador, Eric returns with a lot of motivation for the mountains and passion to move forward, Mr. Eric discovers that by being trained as a trekking guide He does not feel prepared and ready to continue climbing more mountains, Eric decides to apply to do his education at the guide school in Huaraz, in this way Eric enters to continue his education to be a guide for 3 years at the mountain guide school from Peru, during his studies Eric begins a new stage and continues with his profession guiding in the mountains of the Cordillera Blanca and at the same time traveling through the countries of Ecuador, Bolivia, Argentina and Chile as a leading tour for different companies in Europe, USA, England, Canada and many other countries. Mr. Eric Albino takes over the management of Peru Expeditions Tours migrates to the third generation. In addition to the topic of group trips, Peru Expeditions Tours is developing individual hiking and high mountain trekking trips, creating its online website for the first time. For the first time we began to offer our trips on the internet online for the whole world as a main objective one-day tours, individual hiking and high mountains, our family business mainly offers self-guided tours throughout South America.
In 2008 Mr. Eric Raul Albino Lliuya finished his education as a mountain guide at the guide school of Peru. Mr. Eric is reviewing and expanding his program for the most important destinations in all of South America and at the same time working together with international agencies who are the experienced guide owners, guides certified by the IVBV / UIAGM / IFMGA. Thanks to its international partners and with new standardized ideas and advice from these experienced travel people, it continues to expand its knowledge and travel programs for all of South America, our company Peru Expeditions Tours creates new tourist destinations and thus expands its knowledge for the countries from Mexico, Brazil, and Costa Rica, our company enters the mountain bike market together with our Austrian partner Das BergSpechte team is the first tour operator that concentrates 100% on mountain bike tours with destinations all over the world .
In 2010, Mr. Eric Raul Albino Lliuya undertook new projects while offering trips including flights, luxury accommodation, luxury transportation, travel activities and 100% compensation. In addition to hiking, mountain biking and climbing the highest peaks of each country in South America, Peru Expeditions Tours is developing long-stay adventure trips for the first time. The concept: highlights and knowledge combined with comfortable hotels and very light activities. Mr. Eric Albino undertakes the trip to Europe for the first time with his objective of learning the German language in order to grow more in the market with clients who speak the German language such as the countries of Austria, Germany and Switzerland. Eric manages to obtain a student visa for one year, during his stay in Europe Eric visits many European guides and international agencies who offer trips around the world to present their travel projects as the main destination of the South American continent.
In 2011, Mr. Eric Raul Albino Lliuya, after having his intensive course to learn the German language, began to enter the German market with potential German partners with great force. Mr. Eric has traveled many times to the European continent and during his visit he has climbed all the highest peaks of all the countries of Europe. These years are periods of many successes with many clients from all over the world, we are growing more and more with our clients who buy trips, tour offers that we have online on our website, having a good page becomes very essential to be able to Offer and show clients from all over the world all our travel options within South America and Central America. And at the same time, thanks to our international partner from Russia, one of the largest agencies in the world called 7 Summits Club, we can offer and sell online on our website the 7 continents that are the 7 highest peaks of each continent.
RedBull team In 2017 Mr. Eric Raul Albino Lliuya had the great opportunity to organize on July 31, 2017 RedBull tean one of the most important events that was the Huascaran Sur Base Jump for Mr. VALERY ROZOV ACHIEVES HISTORICAL JUMP IN HUASCARÁN. The Russian becomes the first to jump the 6,768m of Huascarán. The video has already exceeded one million views around the world. Valery climbed and safely reached the top of the southern summit, known to be technically difficult and dangerous, due to its constant avalanches of ice and snow.
After reaching the summit, Rozov took off 50 meters from the absolute peak, landing at an altitude of 4,800 meters, having glided for about 2,000 meters in the valley, free falling in his wingsuit for one and a half minutes. The spectacular video went viral and already exceeds a million total views on social networks (Facebook, Instagram, YouTube).
Valery Rozov officially concocted the idea of the Seven Summit project in 2015. However, he started it somewhat in 2009 with a jump from Elbrus (Russia, Europe), followed by one in Ulvetanna in Antarctica, a year later. following.
BASE jumps already performed:
2009 – Elbrus / 4,650 m (Europe)
2010 – Ulvetanna / 2,650 m (Antarctica)
2015 – Kilimanjaro / 5,460 m (Africa)
2016 – Cho Oyu / 7,700 m (Asia)
2017 – Huascarán / 6,725 m (South America)
This event was carried out with the internationally recognized brand RedBull, extreme sports that defy the most impossible challenges.
In 2020 we got worldwide due to an epidemic crisis. The socioeconomic impact of the COVID-19 pandemic is a serious global crisis that began in early 2020, first in China, and then spread throughout the world. Unfortunately for all of us this was something that we did not expect, we have been paralyzed until 2021, all the restrictions were limited, in 2022 we began with great force to open our tourist destinations again, offering to our public from all over the world, but at a slower pace. a bit complicated because we had many rules to follow and respect in order not to continue spreading the contagion of this deadly virus that has claimed many lives around the world. Even if we have continued to expand and improve our travel offers, and during this time we have tried to open or create new travel offers adapting to the new rules of the World Health Organization.
Last year of 2022, we had a new stage of political crisis that began in December and this continued until April. This problem of political crisis practically all of our groups, 90% canceled the trip to Peru, of course this continues to harm our work, the pandemic greatly affected our work and our business as a tour operator, but this has not allowed us to continue fighting to continue improving, in 2022 our company has managed to certify our company with CALTUR, it is a certification of the Application System of Good Practices – SABP is the tool of the National Tourism Quality Plan – CALTUR aimed at introducing the tourist service provider in processes of continuous quality improvement, through the application of good management practices, specifically designed for each type of service. And we are also IMPLEMENTATION PROCESS OF THE ISO 9001: 2015 QUALITY MANAGEMENT SYSTEM, We're ISO, the International Organization for Standardization. We develop and publish International Standards. So we continue to improve our company so that when you visit South America you will have the best field person with your trips, no matter what your objective is, one day tours, long-term trekking, or climbing the highest mountains of each country. , or each continent or possibly climb the roof of the world the mount Everest, no matter what your goal is we are ready and prepared to give you the best service and we work with the best of the best.
YOU ARE AN ADVENTURE LOVER and you want to experience something extraordinary and extreme?
You are an adventure lover and you dream of leaving with a thrill. Peru Expeditions Tours is also an option for you. Take advantage of our travel offer that we have for you!
"We don't sell tours, we provide memorable lifetime experiences."
We are a recognized tour operator 100% peruvian company that specialists in adventure and traditional tours service.