Choquequirao Trek Adventure
Choquequirao ruins was most likely built during the reign of the Inca king Pachacuti Inca Yupanqui and is considered to be the last bastion of resistance and refuge of the Sons of the Sun, who fled from the city of Cusco when it was under siege in 1535. Led by Manco Inca Yupanqui, they took refuge in Choquequirao. Presumably, it was used both a check point to access the Vilcabamba Area and a cultural and religious center. The city played an important role as it was a connection between the Amazon Jungle and the city of Cusco. The region has a lot of microclimates and a landscape full of snow-covered peaks of about 6000m (19685f). Choquequirao trek is the place where you'll discover the great citadel of the last inca kings and also you'll reach the beautiful ecosystem, Choquequirao trekking.

Choquequirao, are the ruins of an Inca city located between the foothills of the snowy Salkantay, and under the jurisdiction of the district of Santa Teresa, Province of La Convención, Department of Cusco, in southern Peru.

More info: Choquequirao is an Inca City ruin that is located at 3,050 meters above sea level in the Cusco region of the Province La Convención. The site, although not as impressive as Machu Picchu, has a very similar structure and architecture, and is well worth the visit. This article describes the Choquequirao trek to Machu Picchu – a quiet, challenging and fantastically beautiful adventure – that provides a unique alternative to the busy Inca Trail, whilst also giving trekkers the opportunity to visit both Choquequirao and Machu Picchu. For trekkers who have already visited Machu Picchu, the Choquequirao trek can be completed as a standalone hike, and unlike the Inca Trail does not require a permit or guide (see below for details).

Choquequirao trek – A brief history: Choquequirao, meaning Cradle of Gold, is an Incan City built during the late 15th and early 16th century. It is thought that Pachacuti, the Incan Emperor responsible for commissioning Machu Picchu, founded Choquequirao, which was then passed on to his son, Tupaq Inka Yupanki, who then extended and remodelled it. The site is located above the valley of Apurímac river, 98km from Cusco and in the Willkapamba mountain range, and covers an area of 6 square kilometres. Restoration of the site began in the 1970s and still continues today. As of 2014, nearly 50% of the site had been excavated. Choquequirao can only be reached by hiking 2-3 days from the towns of Cachora, Huanipaca or Yanama. Almost all commercial treks start from Cachora. The construction of a cable car that will carry tourists to the city's Citadel has been prioritised by the Apurímac Regional Government, and 220 million Peruvian Soles (~$75 million) has been ear-marked for the project. Government proponents believe the cable car plan will result in over 200,000 visitors coming to the site a year, and generate $4 million p.a. For now though the site remains largely hidden from tourist hordes, and provides a unique and quiet experience for rugged trekkers willing to hit the trail.

Alternative Choquequirao Trek Itineraries: There are a number of alternatives to the Choquequirao trek. Here are three of the most common

Standalone Choquequirao Trek: The standalone Choquequirao trek is ideal for trekkers who have already seen Machu Picchu and want to see the Choquequirao site. The trek lasts anywhere between 3 and 5 days, depending how long you want to stay at Choquequirao. It is possible to get land transport to Aguas Calientes on standalone Choquequirao treks

Vilcabamba and Choquequirao trek: The Vilcabamba and Choquequirao Trek is also for those who have already seen Machu Picchu but are looking for a super quiet and challenging trek.

The trek is shown as the green line on the map above, can be started from either the Cachora side in the south or the Huancacalle side in the north.
The great thing about this trek is that it is very quiet (you will probably not see any other trekkers after Choquequirao), and you get to visit a number of notable Inca sites – Sayhuite, Choquequirao, Vitcos-Rosaspata and the Ñustahispana (the White Rock).
The scenery on this route is also amazing! There are only a handful of operators who offer this trek. You'll need to set aside 7 or 8 days to complete this trek.

Vilcabamba, Espiritu Pampa and Machu Picchu: The Vilcabamba, Espiritu Pampa and Machu Picchu trek, combines the green route described above (and seen on the map) as well as another Inca site, Espiritu Pampa (seen on the light blue line on the map above).
The trek runs south to north and takes approx. 11-12 days to reach Chaunquiri (see map). From here one gets private car transport to Quillabamba and then onto Aguas Calientes to visit Machu Picchu.
In total this tough trek takes between 14-15 days, but provides one of the most extensive and varied trekking options in the Cusco region.

Route Options: The Choquequirao trek to Machu Picchu has a number of route and itinerary variations. Treks can last anywhere between 4 days, 5 days or 10 days. The itinerary set out below is for a 9 day Choquequirao trek to Machu Picchu.

Note: There are also a number of options to do standard treks to Choquequirao, with land transport additions to Machu Picchu. We briefly set these out in the section – Alternative Choquequirao Treks below. Here is a typical 9-day Choquequirao trek to Machu Picchu itinerary.

Best time for the Choquequirao trek: The Choquequirao trek is impacted by the same sub-tropical weather patterns that dominate throughout the region. Two main seasons prevail – a dry season that runs from late April through to early October and a wet season that starts mid October and runs through to mid / late April. The best time to do a Choquequirao trek to Machu Picchu is between May and September. Unlike the Inca Trail which is bustling during this time, the trail via Choquequirao is quiet and uncrowded. Do prepare for crowds in Machu Picchu as this time of year is the high tourist season. The main concern on the Choquequirao is the sun intensity, which is very high on many of the mountain slopes. Make sure to wear lots of sunscreen, have a good hat, and use long-sleeve shirts to protect your forearms from burning. The shoulder months to the dry season, April and October / November, can also be a great time to trek. The rainy months of December, January and February are not great for trekking.
Included meals: B=breakfast; L=lunch; D=dinner
Services included in the prices:
Transport.
Private transport from the hotel to the town of Cachora and return
Entrance fees to Choquequirao inca site
Professional bilingual guide (Spanish and English)
High quality camping equipment (We use professional tents, Doite, Model Kailas 3, extra light/4.5kgs and Doite, Model Himalaya, extra light/4.5kgs, both are big enough for 2 persons. Mattresses, eating tent with table and chairs, bathroom tent)
Meals during the excursion (breakfast, lunch, dinner and snacks / option vegetarian
Cook and cooking equipment
Horseman and mules, for all camping and personal luggage (up to 7kg. per person)
Emergency horse
First-aid kit and oxygen bottle
Sleeping bag (If you don't have a sleeping bag, there is the possibility of lending one)
First breakfast and dinner on the last day in Cusco.
FROM/TO
PRICE (USD)
TRAVEL STATUS
–
FROM/TO
PRICE (USD)
TRAVEL STATUS
–
FROM/TO
PRICE (USD)
TRAVEL STATUS
–
FROM/TO
PRICE (USD)
TRAVEL STATUS
–
» Additional dates available upon request
» Rates may vary from July 26th to 31th for the national holidays
| 1 PAX | 2 PAX | 4 PAX | 6 PAX | 8 PAX | 10 PAX | 12 PAX | 14 PAX |
| --- | --- | --- | --- | --- | --- | --- | --- |
| — USD | — USD | — USD | — USD | — USD | — USD | — USD | — USD |
Deposit for reservations: — USD (– EUR) ✓ Full payment 40 days before. No refund if you cancel less than 30 days!
Places:
*Available
Trip-code: Number ►PER-
Duration: 04 days
Participants: Minimal: 4 Maximal: 12
Members: We don't have an open group to join – We can open a new group – Contact us!
Country / Location: Peru
Mountain Guide: Eric Albino Lliuya
Other dates / additional info: Contact us!
3% early bird discount when booking 6 months prior to departure 2023
Legend Booking-information:
EZZ Single room supplement
🟢 On this trip, places are still available.
🟡 On this trip, only a few places left.
🔴 This trip is sold out / closed.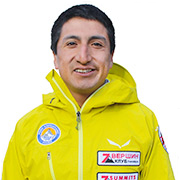 Eric Raul Albino Lliuya
Expert guide certified by AGOMP
General Sales Manager of Peru Expeditions