Peru Expeditions Tours Offer trips in major cities in Peru
More info about Peru Expeditions Tours: Rambling through South America: Ecuador, Peru, Chile, Argentina, and Brazil – ALL OVER SOUTH AMERICA, set up in 1978, is an owner managed independent Peru based specialist with international partners from around the world tour operators. We offer a wide range of authentic activity, adventure, hiking and trekking holidays and vacation packages in South America and guiding all over the globe.
Highlights and hidden gems
On top of its famous highlights, such as Machu Picchu and the mysterious Nazca Lines, Peru also has a wide variety of interesting off-the-beaten-path destinations. One of them is Chachapoyas, the pre-Inca ruins where an Indiana Jones movie has been filmed. Near Cusco, the impressive mountain Apu Ausangate offers amazing trekking opportunities in a pristine area where your clients will encounter very little other tourists. And of course, the coast should be visited, if only to try a fresh 'ceviche' on a tropical beach.
A different way to explore Peru is through our Pure! Elements. These unique activities create a more in-depth experience for your clients, for example by learning about traditional weaving, swimming with sea lions and have lunch at in a transparent capsule at 400 meters high.
Peru Expeditions Tours is a dedicated B2B Destination Management Company (DMC) in Peru. Our professional and passionate team is specialized in tailor-made travel services. Thanks to our extensive experience, both leisure tourism and incentive travel form the expertise of Pure! Peru, and we always go a few steps further to make sure our clients receive the best services and products.
Peru Expeditions Tours: Travel Group genuinely cares for the well being of the local communities, indigenous groups and the environment. We practice sustainable tourism to not only protect the Earth now, but so that many generations to come may be able to enjoy our planet as we do now, while also creating a positive, inclusive and creative work environment for our employees.


Our efforts of sustainable practices related to social, cultural and environmental tourism have been recognized and rewarded by the ISO 9001: Quality management for customer satisfaction & CALTUR organization, who are recognized internationally as experts in responsible tourism. Peru Expeditions Tours is certified until 2023; the recertification process will be realized before the expiry date.
On this page you find examples of what Peru has to offer, do not hesitate to contact us for more information about its destinations and activities.
We offer you tourist destinations in the 3 regions of our country: Coast, Andean and Jungle. We offer you great adventures in Peru.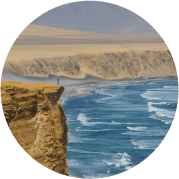 The Peruvian Coast measures 2415 kilometers (1500 miles) and exists out of beautiful beaches tempting guests to just relax under the palm trees. They should not just stay there, however, since tourists can also visit wonderful natural and cultural sites in this region. From the small town of Paracas, for example, travelers can sail to the Ballestas Islands to observe the huge colony of sea lions and penguins. Also the mysterious Nazca Lines are located in Peru's coastal area and are located not far from Huacachina, a lovely oasis surrounded by desert.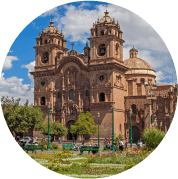 Machu Picchu, located in the Andes Mountains, is without doubt the most famous Inca complex in the world and a once-in-a-lifetime destination. However, the Andes in Peru have much more to offer, both in terms of culture and nature. In the area of Cusco, once the exciting capital of the Inca Empire, wonderful treks of different levels lead through impressive landscapes of canyons and valleys. One of those valleys is the Sacred Valley, hidden under the skirts of lush green mountains, with interesting cultural sites and colorful indigenous markets. Another highlight of Peru is Lake Titicaca with its floating islands and interesting community life.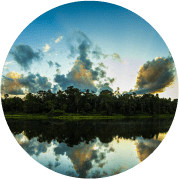 Peru exists for 60% out of rainforest that covers the entire eastern part of the country. This endless jungle is one of the most biologically diverse areas in the world and home to many exotic species, such as sloths, anacondas, monkeys and jaguars, even though feline species are shy and very rarely seen in the jungle. In Manu National Park, located northeast from Cusco, visitors have the biggest opportunity to spot wildlife. Further south, Puerto Maldonado also offers wonderful jungle options.
We are Peru Expeditions Tours, the adventure specialists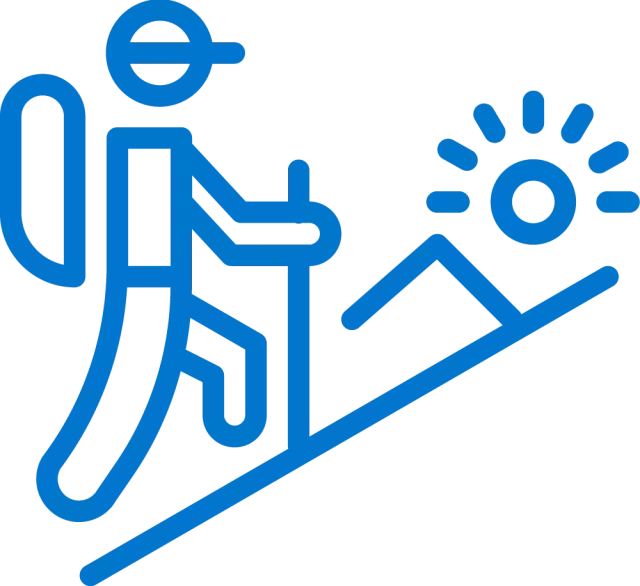 We offer you a variety of active trips
that also fascinate us, move you in every respect and expand your consciousness – individually or in a small group.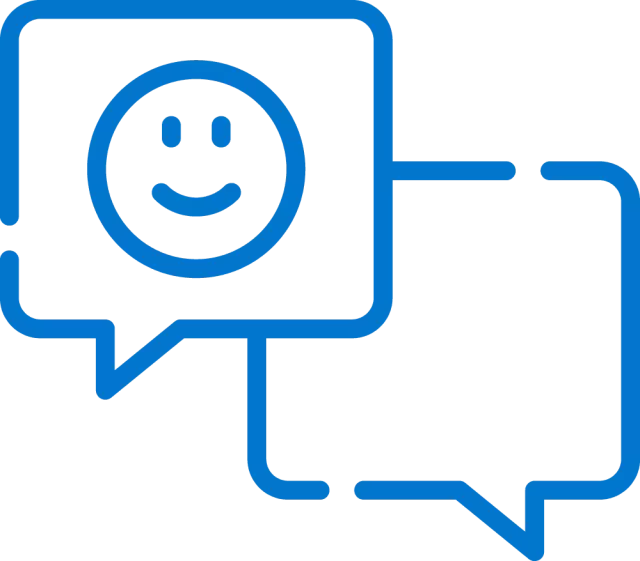 We take the time for you
and advise you honestly and comprehensively.
Our team is enthusiastic about travel,
has many years of experience and is quite creative.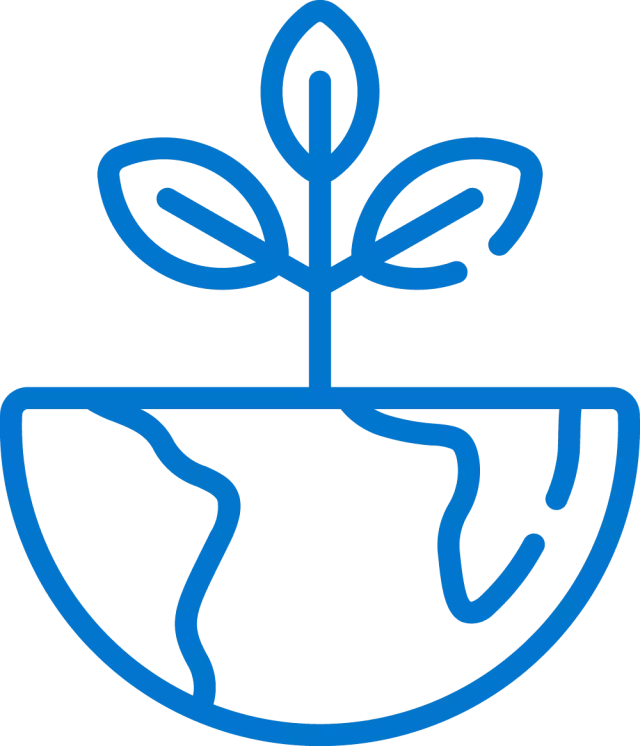 With your trip you support the
local added value and community. We keep
our ecological footprint as small as possible.
We at PERU EXPEDITIONS TOURS love active and adventure travel and have always done so. You can't beat the feeling of visiting a new country, culture or environment – be it a mountain, desert or jungle
YOU ARE AN ADVENTURE LOVER and you want to experience something extraordinary and extreme?
You are an adventure lover and you dream of leaving with a thrill. Peru Expeditions Tours is also an option for you. Take advantage of our travel offer that we have for you!
"We don't sell tours, we provide memorable lifetime experiences."
We are a recognized tour operator 100% peruvian company that specialists in adventure and traditional tours service.