Peru Expeditions Tours Offer trips in major cities in Chile
More info about Chile Expeditions Tours: The long stretched country of Chile hides many treasures and Pure! Chile invites your clients to discover them all. From the Atacama Desert in the north to Patagonia in the south, Chile offers a wide variety of breathtaking landscapes, interesting cultures and once-in-a-lifetime destinations: it is a country of beautiful extremes. Travelers will get amazed by the combination of untouched wilderness and the warm welcome of the locals, which is frequently accompanied by a glass of local wine.
Highlights and hidden gems
Chile has many national parks, of which Torres de Paine in Patagonia is the most famous one. Other highlights in the country are the Atacama Desert, Easter Island and the wine valleys in Central Chile. Also the country's off-the-beaten-path sites are definitely worth a visit. One of them is Chiloe, a magical island group with colorful houses and wooden churches. Another stunning archipelago is Tierra del Fuego, which because of its dramatic landscapes and location in the southernmost tip of the country is also called the 'End of the World'.
Chile Expeditions Tours: part of Peru Expeditions Tours Travel Group, is a dedicated B2B tour operator in Chile. Our professional and passionate team is specialized in tailor-made travel services. Thanks to our extensive experience, both leisure tourism and incentive travel form the expertise of Pure! Chile, and we always go a few steps further to make sure our clients receive the best services and products.
Our Elements offer your clients the opportunity to experience the country´s culture in a different way, for example by making their own wine, buying food at the market to prepare a typical dish or staying with a local host family.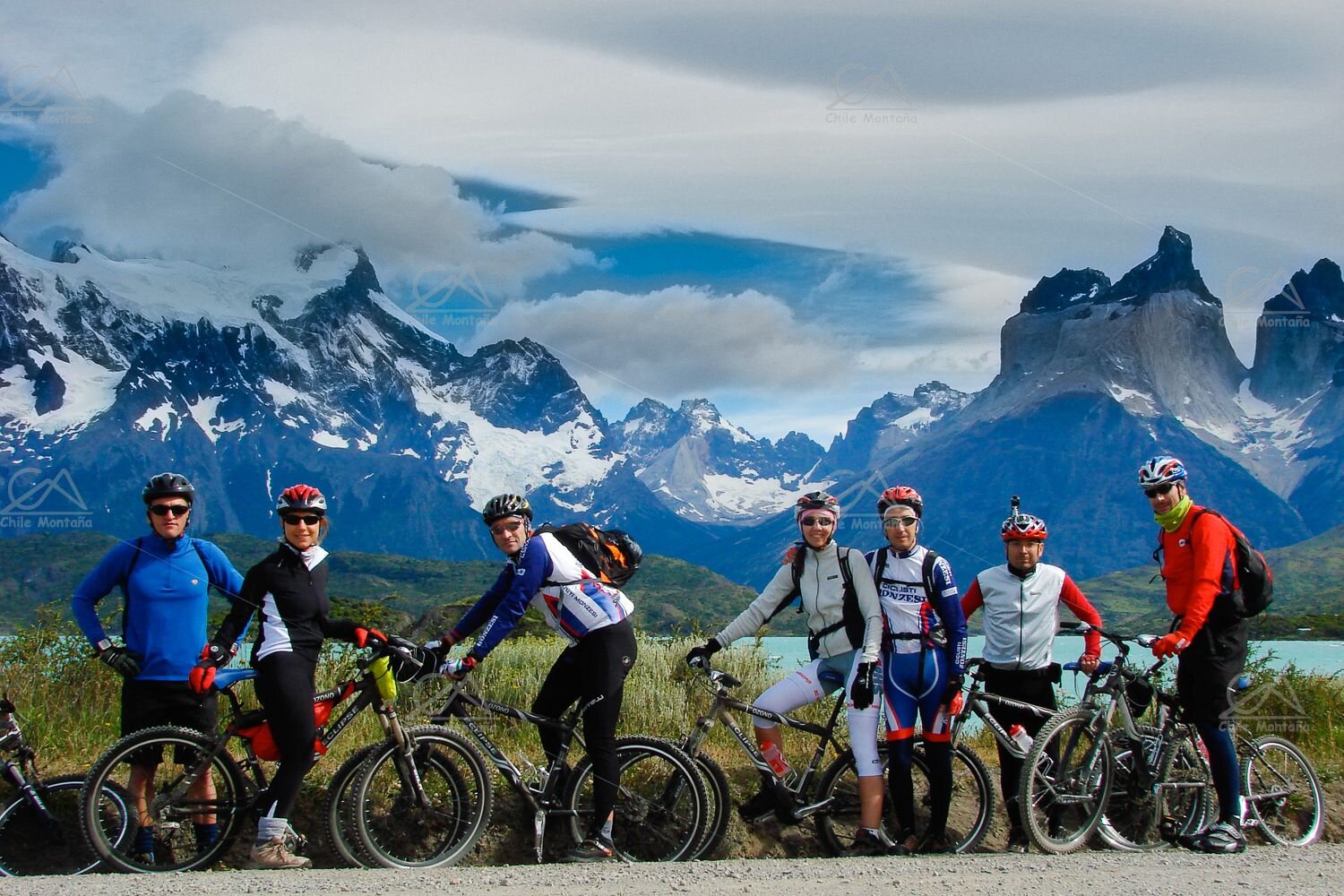 Peru Expeditions Tours: Travel Group genuinely cares for the well being of the local communities, indigenous groups and the environment. We practice sustainable tourism to not only protect the Earth now, but so that many generations to come may be able to enjoy our planet as we do now, while also creating a positive, inclusive and creative work environment for our employees.


Our efforts of sustainable practices related to social, cultural and environmental tourism have been recognized and rewarded by the ISO 9001: Quality management for customer satisfaction & CALTUR organization, who are recognized internationally as experts in responsible tourism. Peru Expeditions Tours is certified until 2023; the recertification process will be realized before the expiry date.
On this page you find examples of what Peru has to offer, do not hesitate to contact us for more information about its destinations and activities. We offer you tourist destinations in the 16 regions of our country: Chile is divided into 16 regions, which are, from north to south: In charge of each one is the Regional Governor, who is democratically elected by popular and direct suffrage. We offer you great adventures in Chile.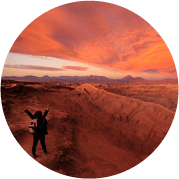 Being an unusual shaped country, Chile has an extraordinary variety of climates and landscapes. The northern part is covered by one of the driest lands in the world: the Atacama Desert with its rocky landscapes and sand dunes, where desert communities still live their traditional lifestyle. This area, sandwiched between the Andes Mountains and the Pacific Ocean, offers many impressive highlights, such as the Valley of the Moon and the Atacama Salt Flat.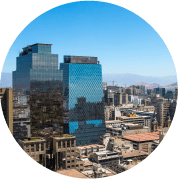 Chile´s modern capital, Santiago, is located in the center of the country and exists out of a wonderful mix between historical and modern buildings. To the west, at the Pacific Coast, the colorful town Valparaiso also attracts many visitors. The central region is known for its many vineyards and wineries, where your clients can taste some of the best wines of the world while enjoying a beautiful rural scenery.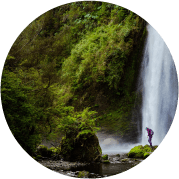 The Lake Region is characterized by forests, lakes and volcanoes. In this beautiful area, adventure sports can be combined with relaxing in steaming natural hot springs. Here, your clients can go hiking, mountain biking, horseback riding and even go skiing on a volcano! All these exciting activities take place in a stunning scenery of green forests contrasted by snow-capped volcanoes.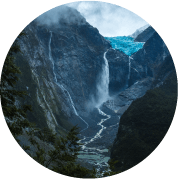 Until recently, Northern Patagonia was one of the roughest and most isolated areas of the country. It is a zone of contrasts where green forests oppose the landscapes of empty plains, glaciers and impressive mountain peaks. But most of all, this part of Chile is typified by water in the shape of blue lakes, labyrinthine fjords and wild rivers. This region is the perfect destination for adventure tourists looking for unexplored areas to go hiking, rock climbingm and kayaking, for example.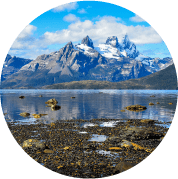 Southern Patagonia & Antarctica
The most famous national park of Chile is without doubt Torres del Paine, located in Southern Patagonia and known for its spectacular natural landscapes. In this deserted area your clients can hike through snowy landscapes where it seems like time stood still. Hiking trails of different lengths and difficulty levels offer a wide variety of options for active holidays. Further south, Antarctica surprises its visitors with magnificent glaciers bordering the ocean that is home to whales, penguins and other wildlife.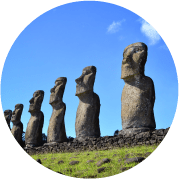 Two mysterious Chilean Islands are located far out of the coutry's coastline. Easter Island is famous for its Moai statues, but also has an interesting traditional culture to share. Until today, it remains a mystery who built the impressive statues. A bit closer to the mainland, Robinson Crusoe Island is believed to have been the inspiration of Defoe's famous book. With less than 900 inhabitants, the island allows tourists to enjoy abandoned hiking trails, bird watching and snorkeling in an otherworldly scenery.
YOU ARE AN ADVENTURE LOVER and you want to experience something extraordinary and extreme?
You are an adventure lover and you dream of leaving with a thrill. Peru Expeditions Tours is also an option for you. Take advantage of our travel offer that we have for you!
"We don't sell tours, we provide memorable lifetime experiences."
We are a recognized tour operator 100% peruvian company that specialists in adventure and traditional tours service.