Peru Expeditions Tours Offer trips in major cities in Bolivia
More info about Bolivia Expeditions Tours: Bolivia has one of the largest indigenous populations in South America and is the ideal destination to experience Andean cultures. Being one of the least explored countries of the continent; it is an authentic country that differs itself from other South American destinations in many ways. Bolivia's colorful indigenous culture and the stunning natural sites are the perfect ingredients for an unforgettable travel experience.
Highlights and hidden gems
The country's most famous destination is without doubt Uyuni, with its endless salt flats leaving every visitor breathless. Other must-see destinations are La Paz, the world's highest administrative capital, and the largest navigable lake in the world: Titicaca. Being one of the least visited countries in South America, Bolivia has also many hidden treasures. The country's rainforest, for example, is less visited by tourists than the Peruvian and Ecuadorian Amazon. And for families with children, the only dinosaur prints in the continent in Cal Orko form a great excursion.
Peru Expeditions Tours: Bolivia is a dedicated B2B Destination Management Company (DMC) in Bolivia. Our professional and passionate team is specialized in tailor-made travel services. Thanks to our extensive experience, both leisure tourism and incentive travel form the expertise of Pure! Bolivia, and we always go a few steps further to make sure our clients receive the best services and products.
Our destinations: Elements offer your clients the opportunity to get to know the country and its culture in a different way, for example through traditional cooking classes, city tours guided by shoe polishers and abseiling from a high building in La Paz.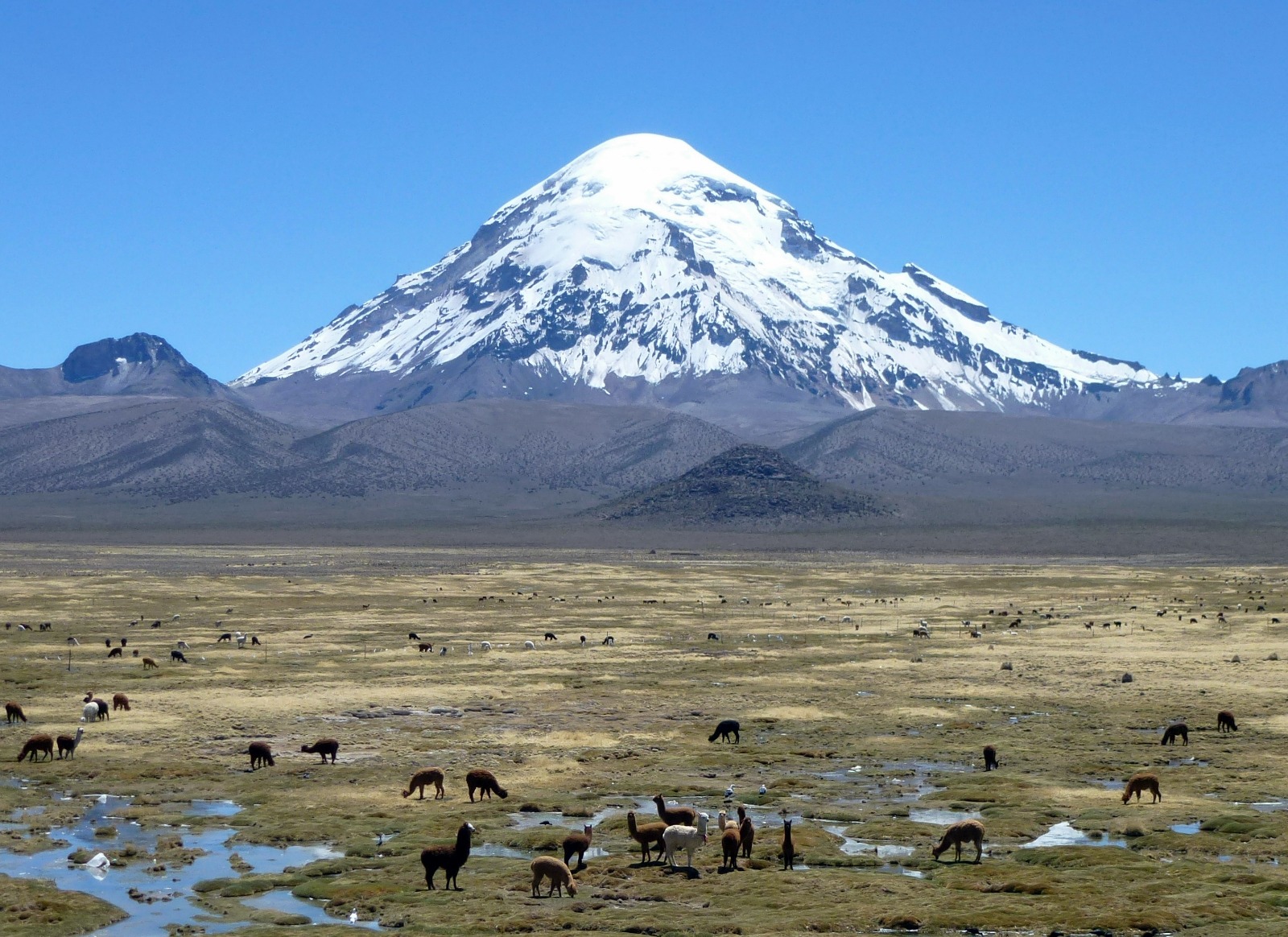 Peru Expeditions Tours: Travel Group genuinely cares for the well being of the local communities, indigenous groups and the environment. We practice sustainable tourism to not only protect the Earth now, but so that many generations to come may be able to enjoy our planet as we do now, while also creating a positive, inclusive and creative work environment for our employees.


Our efforts of sustainable practices related to social, cultural and environmental tourism have been recognized and rewarded by the ISO 9001: Quality management for customer satisfaction & CALTUR organization, who are recognized internationally as experts in responsible tourism. Peru Expeditions Tours is certified until 2023; the recertification process will be realized before the expiry date.
On this page you find examples of what Peru has to offer, do not hesitate to contact us for more information about its destinations and activities.
We offer you tourist destinations in the 3 regions of our country: Andean, sub-Andean and eastern plains5.. We offer you great adventures in Bolivia.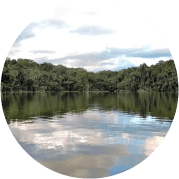 The Amazon Rainforest of Bolivia is less visited than the Peruvian or Ecuadorian jungle, because of which it remained a very pristine destination. In Madidi National Park, the most accessible jungle destination of the country, your clients can enjoy a wide variety of wildlife and beautiful nature. From the small town of Rurrenabaque, it is possible to head deep into the primary rainforest or to explore the pre-Amazonian wetlands, where the vegetation is less thick and wildlife, such as caimans and monkeys, can be spotted more easily.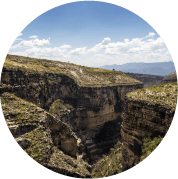 The area located east from the Andes Mountains is characterized by green hills, forests, canyons and a mild to tropical climate. This region is called Los Llanos, or 'the plains' in English. In Torotoro National Park, travelers will be fascinated by magnificent canyon landscapes, and with some luck they can spot macaws, parakeets and other colorful birds. On top of this, the valleys are a wonderful place for wine tasting and rafting.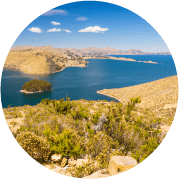 Most of Bolivia's highlights are located in its Andean region, which can be divided in the Northern and Southern Andes. The northern area is a cultural paradise. Here, travelers can visit Lake Titicaca, with its handmade islands and traditional communities, and La Paz, where many interesting museums are situated. However, this region offers much more than culture; this is also a great destination for tourists interested in adventure and nature. Biking on Death Road and the three-day El Choro Trek are only two of the unique experiences your clients can live in the Northern Andes of Bolivia.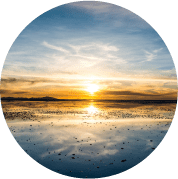 The southern part of the Andes includes the Uyuni Salt Flats; the only place on earth that is visible from the moon to the naked eye. The largest salt flats in the world gives visitors the opportunity to enjoy breathtaking landscapes and make amazing photos. Further northeast, in the mines of Potosi, you can learn more about the economic and cultural importance of mining for Bolivia. Even though most people think La Paz is the country's capital, it actually shares its role with Sucre. This wonderful city is also a UNESCO World Heritage Site and a great place to wander around and admire the white colonial buildings.
YOU ARE AN ADVENTURE LOVER and you want to experience something extraordinary and extreme?
You are an adventure lover and you dream of leaving with a thrill. Peru Expeditions Tours is also an option for you. Take advantage of our travel offer that we have for you!
"We don't sell tours, we provide memorable lifetime experiences."
We are a recognized tour operator 100% peruvian company that specialists in adventure and traditional tours service.