Six Destinations | Leading DMC | Tailor Made Tours
Our team: South America offers so many things that we would like to show more of this beautiful continent. Through cooperation with our international partnerships and the flexible use of our multilingual guides we want to offer your travel to other South American countries. »
Read more → View our #PeruExpedition's team Full Bio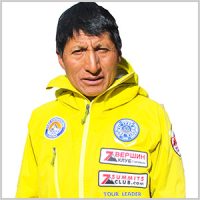 Juventino Martin Albino Caldua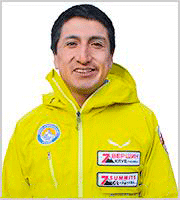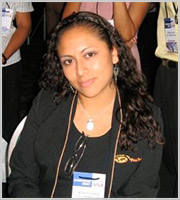 Our team of luxury travel experts has more than 50 + years of combined travel
knowledge in South America.
Providing local insight and expert tips about the most inspiring destinations is our specialty. From luxury easy hiking tours full day tours, trekking tours, down the Amazon River to mystical adventures through Patagonia and until reaching the highest peaks of each country in South America within the Andes, and we also take you to climb the highest peaks in the world to Mount Everest, we curate unique itineraries for your ultimate vacation.
Meet the team members that make up Peru Expeditions Tours expert collective:
Our most important business partners around the world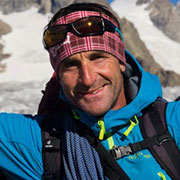 Mountain Guide Hermann Berie Staatl. gepr. Berg- und Skiführer IVBV – BERGSPORTSCHULE
Telephone: +41 (0)52 620 30 38
E-Mail:
[email protected]
» Read more...
Our itineraries are designed together with our international partners to show the impact of your trip and how you can take concrete steps to achieve sustainable travel.
GENERAL
Biosecurity protocols implemented
Clear and defined policies for sustainability
Environmental and sustainable awareness education
Transformative experiences
Promotes education and respect for each destination
Incentivizes positive social-environmental impacts
Involves local communities
Lower concentration of tourists
Smaller tour/travel groups
ENVIRONMENTAL
Promotes environmental awareness
Increased consumption of organic products
Increased use of biodegradable products
Meals provided in local restaurants
Actively supports reforestation
Minimizes waste generation
Carries out adequate waste management
ECONOMICAL
Promote new tourism activities
Promotes local employment
Benefits local communities
Optimal working conditions
Fairtrade standards
SOCIAL & CULTURAL
Provides authentic experiences
Connects travelers with local products
Promotes interaction with local communities
Promote community tourism
Socially responsible provider
YOU ARE AN ADVENTURE LOVER and you want to experience something extraordinary and extreme?
You are an adventure lover and you dream of leaving with a thrill. Peru Expeditions Tours is also an option for you. Take advantage of our travel offer that we have for you!
"We don't sell tours, we provide memorable lifetime experiences."
We are a recognized tour operator 100% peruvian company that specialists in adventure and traditional tours service.