Peru Expeditions Tours Offer trips in major cities in Ecuador
More info about Ecuador Expeditions Tours: In Ecuador, travelers find four different worlds in one magical country: the Amazon Rainforest, the Andes Mountains, the Pacific Coast and the Galapagos Islands. On top of this, Ecuador has the highest biodiversity of South America per square meter, a very rich culture and has extraordinary places for extreme sports. Traveling around is easy: technically it is possible to leave the Amazon in the morning, lunch in the Andes and see the sunset at the beach, all in the same day!
Highlights and hidden gems
Mainly visited because of the enchanting Galapagos Islands, Ecuador has much more to offer, which travelers just start to discover. Hiking around the Quilotoa Lagoon, wandering through the colonial cities of Cuenca and Quito, or traveling from the Andes to the coast on board of a luxury train are only few of the many unforgettable experiences for travelers.
Peru Expeditions Tours: Ecuador is a dedicated B2B Destination Management Company (DMC) in Ecuador. Our professional and passionate team is specialized in tailor-made travel services. Thanks to our extensive experience, both leisure tourism and incentive travel form the expertise of Pure! Ecuador, and we always go a few steps further to make sure our clients receive the best services and products.
Peru Expeditions Tours: Elements take traveling to a different level by creating different experiences that make trips memorable. They allow your clients to go delve further into the culture, for example by exploring the colonial city guided by historical characters, participating in an ancient Andean cooking ritual and preparing their own chocolate in the jungle. Peru Expeditions Tours: Travel Group genuinely cares for the well being of the local communities, indigenous groups and the environment. We practice sustainable tourism to not only protect the Earth now, but so that many generations to come may be able to enjoy our planet as we do now, while also creating a positive, inclusive and creative work environment for our employees.


Our efforts of sustainable practices related to social, cultural and environmental tourism have been recognized and rewarded by the ISO 9001: Quality management for customer satisfaction & CALTUR organization, who are recognized internationally as experts in responsible tourism. Peru Expeditions Tours is certified until 2023; the recertification process will be realized before the expiry date.
On this page you find examples of what Peru has to offer, do not hesitate to contact us for more information about its destinations and activities.
We offer you tourist destinations in the 4 regions of our country: Costa, Sierra, Galápagos y Oriente. We offer you great adventures in Ecuador.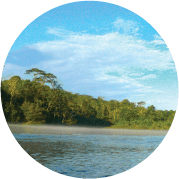 A large part of Ecuador is covered by the Amazon Rainforest, and it takes only a few hours to reach the jungle from the country's capital Quito. The Cuyabeno Wildlife Reserve and the Yasuni National Park area, in the Ecuadorian Lower Amazon, are the most famous sites in the region because of unique wildlife that tourists can observe, including river dolphins, caimans, monkeys, colorful birds and other beautiful species. Less known, but also stunningly beautiful, Ecuador's Upper Amazon is located closer to Quito, and offers tourists a complete package of culture, nature and adventure in a more accessible region of the jungle.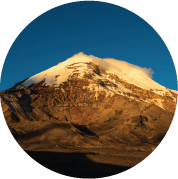 The Andes Mountains in Ecuador offer breathtaking landscapes of snow-capped volcanoes, lakes and valleys, have beautiful UNESCO heritage sites, like the colonial cities of Quito and Cuenca, and host ancient native cultures. It is also the area where Quechua people work their land and go to weekly markets, giving visitors the opportunity to gain authentic cultural experiences. Furthermore, this region offers visitors a wide variety of adventure sports, such as mountaineering, horseback riding and mountain biking.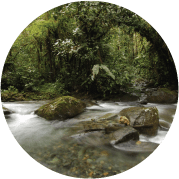 The cloud forest of Ecuador forms the transition zone between the Andes Mountains and the Pacific Coast. Being part of El Choco, a bio-geographical region stretching out from Panama all the way to Peru, it is one of the most biodiverse areas in the world. Especially bird watchers and nature lovers encounter a heaven on earth in this lush green forest. A whopping 400 species of birds inhabit the area of the charming town of Mindo, together with many colorful butterflies. Therefore, this biodiverse region is among the top birding destinations in the world.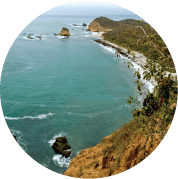 The Ecuadorian coast is visited by few tourists, despite its stunning beaches and delicious sea food. The country's outstretched coastline offers a number of spectacular sites, among which the Machalilla National Park with its otherworldly dry forest and Isla de la Plata, an alternative to visiting the Galapagos Islands. During the summer months, majestic humpback whales pass this part of the Pacific coast. Besides many picturesque villages, also the country's largest city Guayaquil is located only few hours driving from beautiful tropical beaches.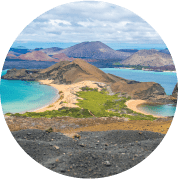 The most famous destination of Ecuador is without doubt Galapagos. This enchanting archipelago is unique in its kind because of the wildlife that can be found no place else in the world. Among them, travelers can see marine iguanas, Galapagos penguins, marine iguanas and different species of giant tortoises, among others. Visitors fall in love with the stunning volcanic landscapes that characterize the Galapagos Islands. On top of beautiful nature, the islands also have an interesting human history with stories of scientists, voyagers, pirates and prisoners.
YOU ARE AN ADVENTURE LOVER and you want to experience something extraordinary and extreme?
You are an adventure lover and you dream of leaving with a thrill. Peru Expeditions Tours is also an option for you. Take advantage of our travel offer that we have for you!
"We don't sell tours, we provide memorable lifetime experiences."
We are a recognized tour operator 100% peruvian company that specialists in adventure and traditional tours service.