Official entrance fees to the Huascarán National Park 2023
The Huascarán National Park was created on July 1, 1975, by Supreme Decree No. 0622-75-AG. Recognized by UNESCO as a Biosphere Reserve on March 1, 1977, and in 1985 as Natural Heritage of Humanity.
Official Facebook: https://www.facebook.com/PNHuascaran1/
These are the new entrance fees for National and Foreign tourists 2023.
TARIFAS DE INGRESO 2023
ENTRANCE RATES 2023
Duration
Foreign
Nacionales
Locales ***
Adults
Under-age**
Adults
Under-age**
1 day *
S/ 30
S/ 12
S/ 5
S/ 5
S/ 3
SPECIAL RATE for Laguna 69 national adult: S/ 15
2 to 3 days
S/ 60
S/ 30
S/ 15
4 to 30 days
S/ 150
S/ 75
S/ 35
Rate valid for a single day
** Those between the ages of 5 and 16 are minors. Children under 5 years free admission.
*** Residents in provinces that make up the Huascaran Biosphere Reserve (DNI).
Peruvian citizens over 65 years of age are exempt from paying by presenting their ID.
Postscript: Before hiring a travel agency and tour operator who carry out their tourism activities within the Huascaran National Park, always verify or request their permission or AUTHORIZATION from the Huascaran National Park.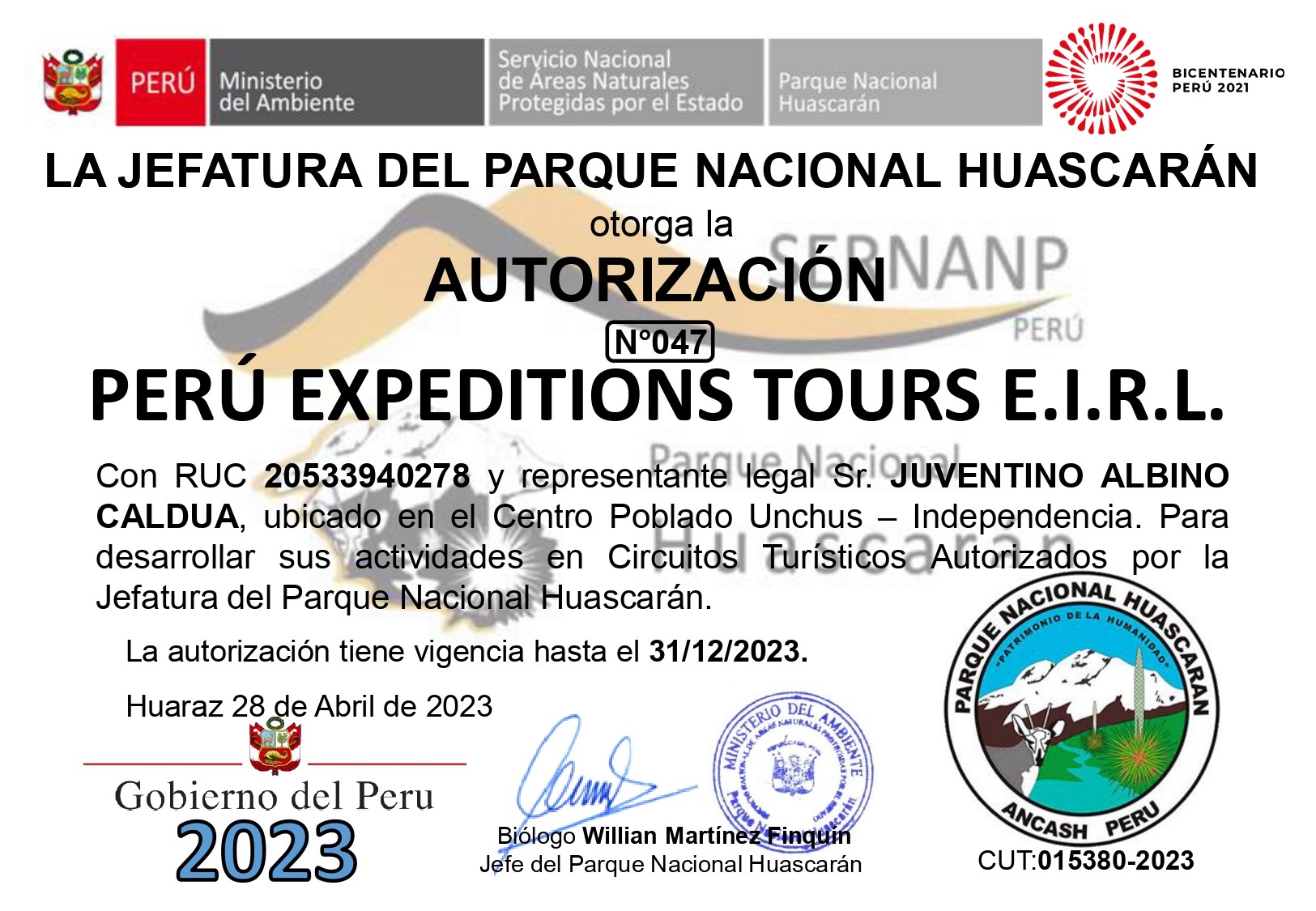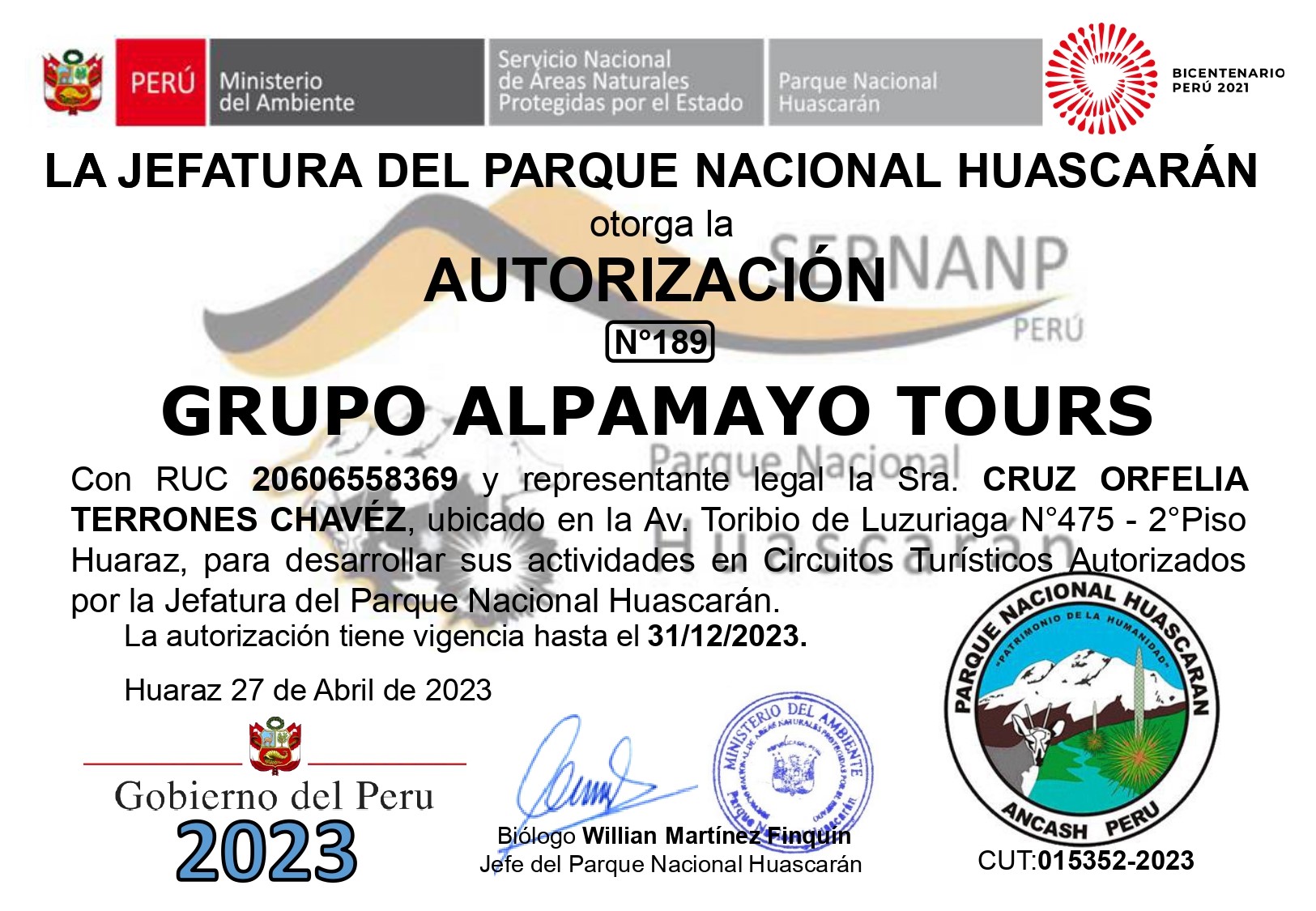 The Huascarán National Park (PNH) is located in the north-central zone of Peru, it has an extension of 340,000 hectares. The PNH is one of the most emblematic in the country since it protects one of the areas with the greatest biological and cultural diversity in Peru.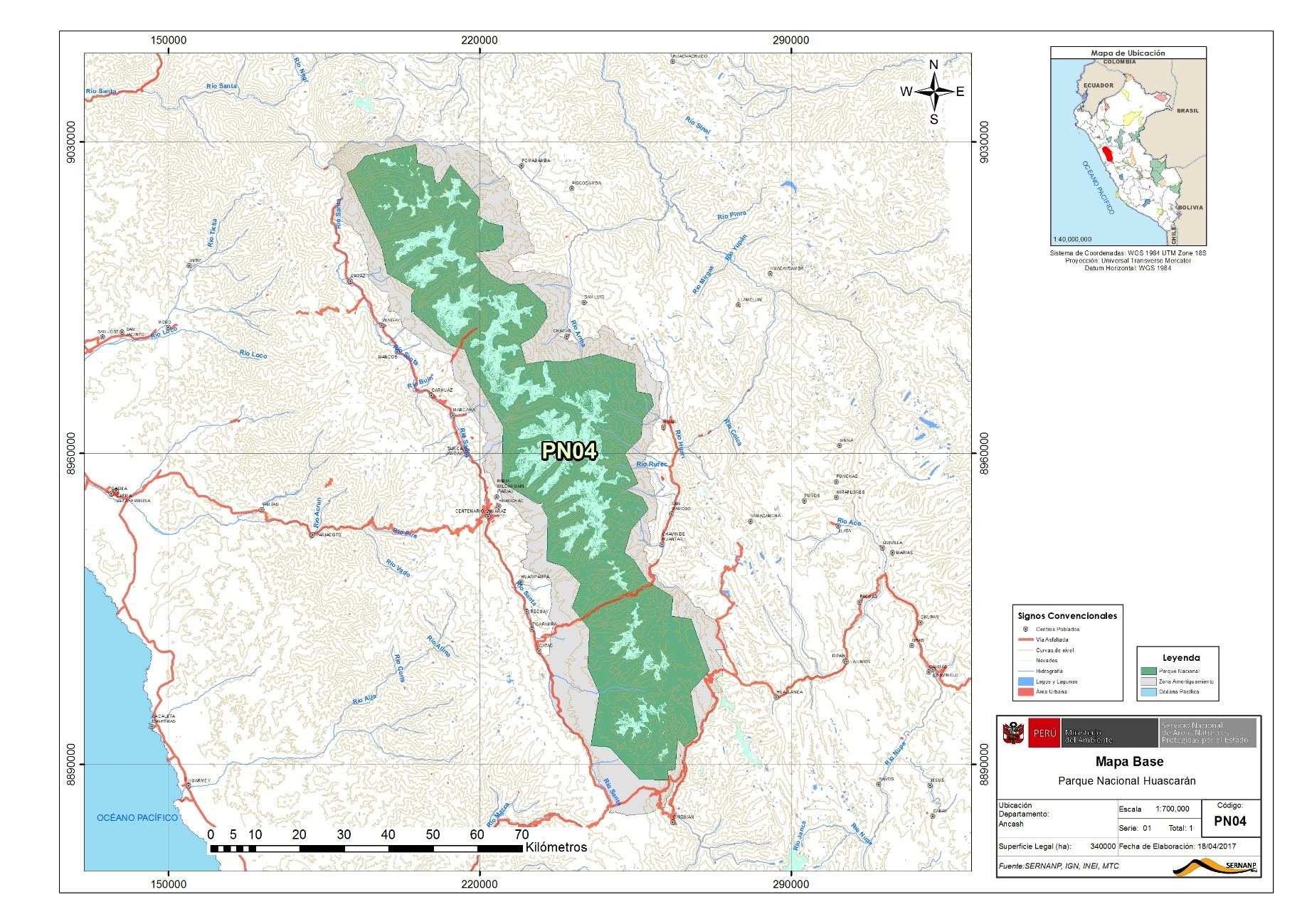 The territory of the PNH is rugged and includes the eastern flank of the Cordillera Blanca in the area of the Callejón de Conchucos and the western one in the area of the Callejón de Huaylas. It presents snow-capped peaks with altitudes ranging from 5,000 m.s.n.m. and 6,768 m.s.n.m. (Huascaran); deeply encased ravines as a result of glacial fluvial erosion.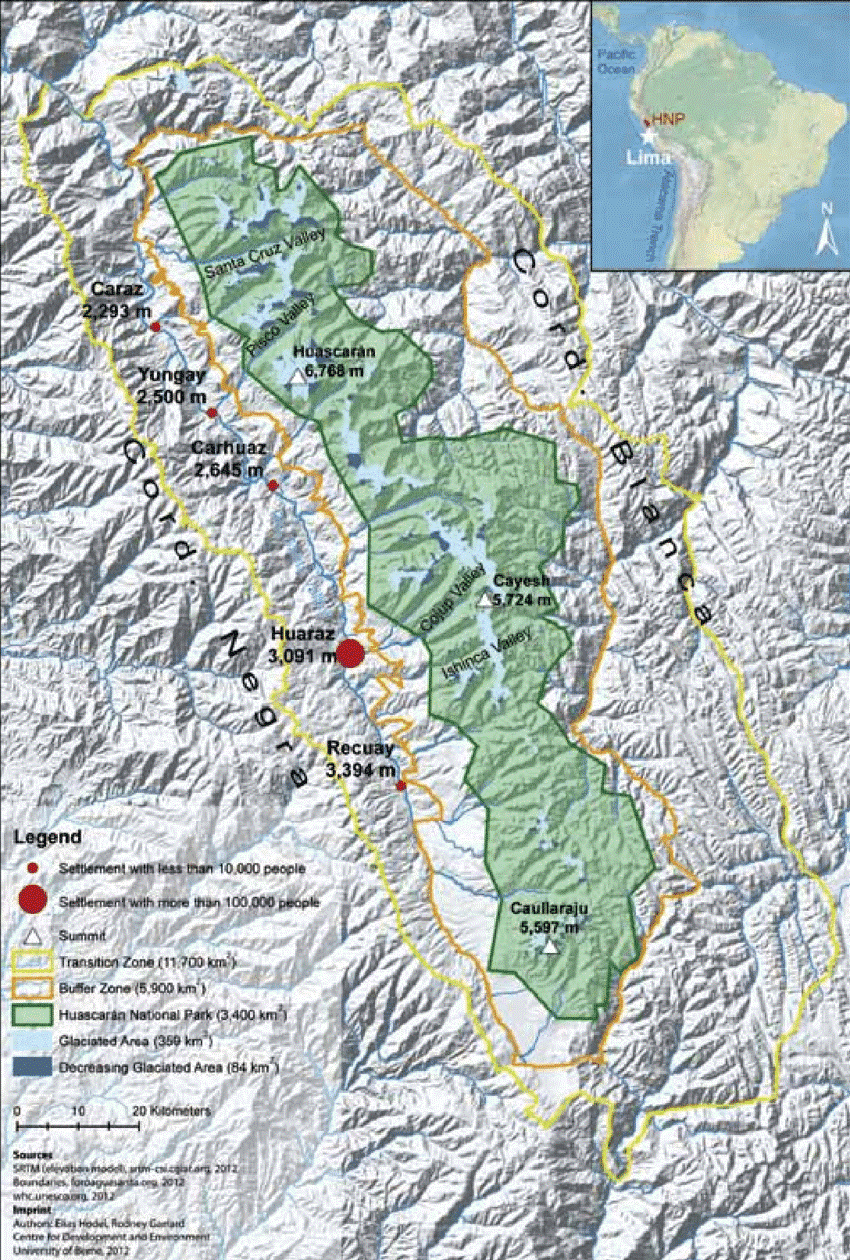 What are the tourist places of the Huascarán National Park that every traveler should visit?
1.- Llanganuco Lagoon: Integrated by two lagoons of incomparable natural beauty (Chinancocha and Orconcocha) at an average altitude of 3,855 meters above sea level…. → see more information click here »»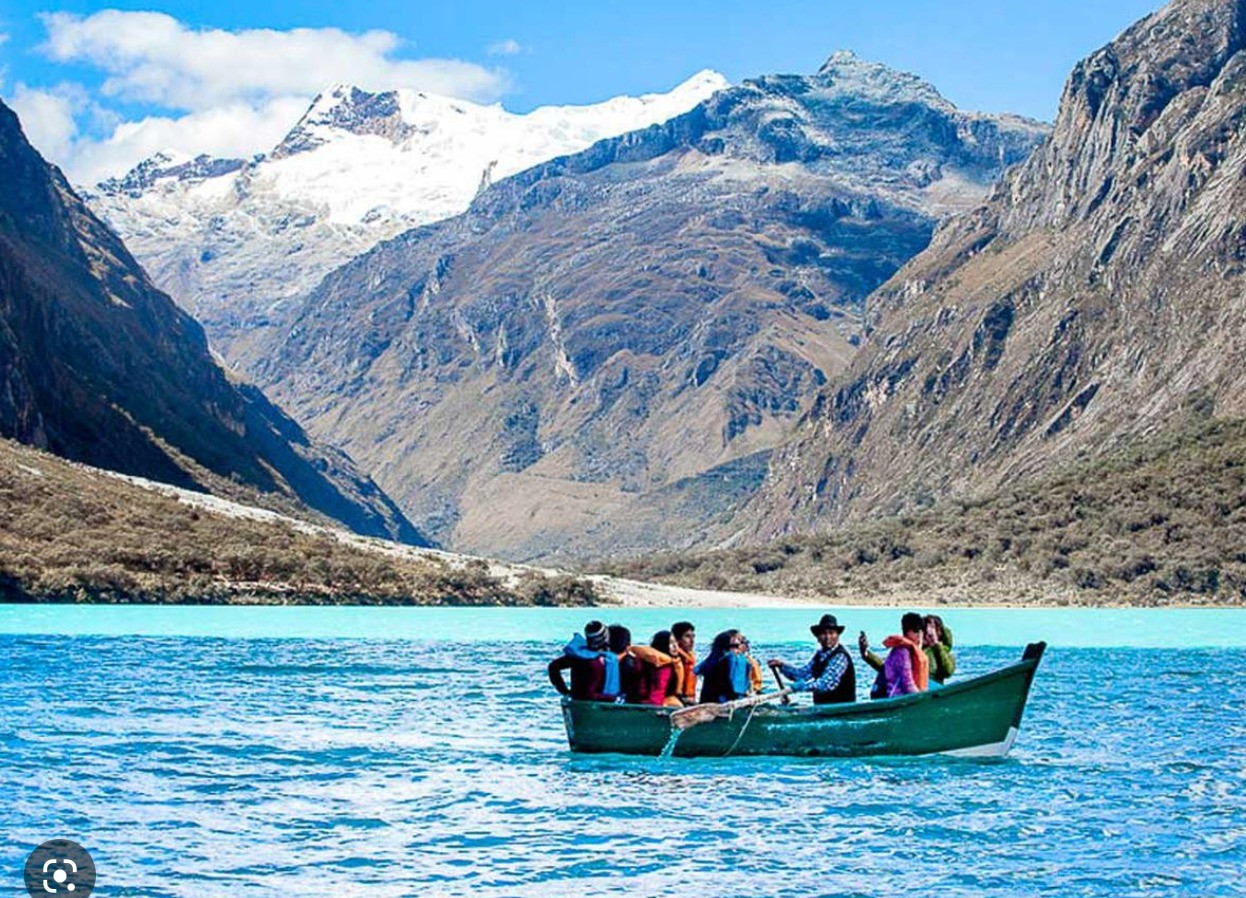 2.- Parón Lagoon: It is located at 4185 meters above sea level. From there, on a clear-sky day, you can see the peak of the Artesonraju snow-capped peak, the Pirámide, Huandoy Norte, Pisco, Chacraraju and Paria snow-capped peaks…. → see more information click here »»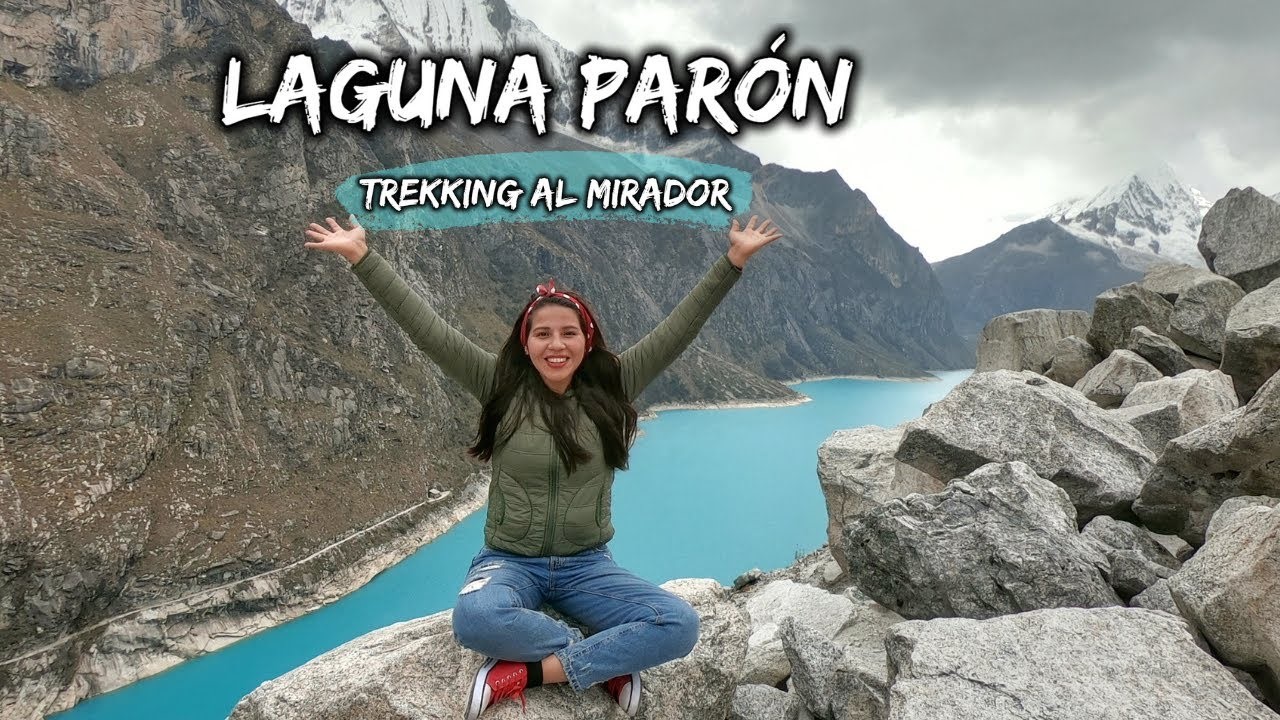 3.- Nevado Pastoruri: Mountain at 5240 masl. The Pastoruri snow-capped mountain is "dying" rapidly due to Global Warming, experts predict that its snow could disappear within 15 or 20 years…. → see more information click here »»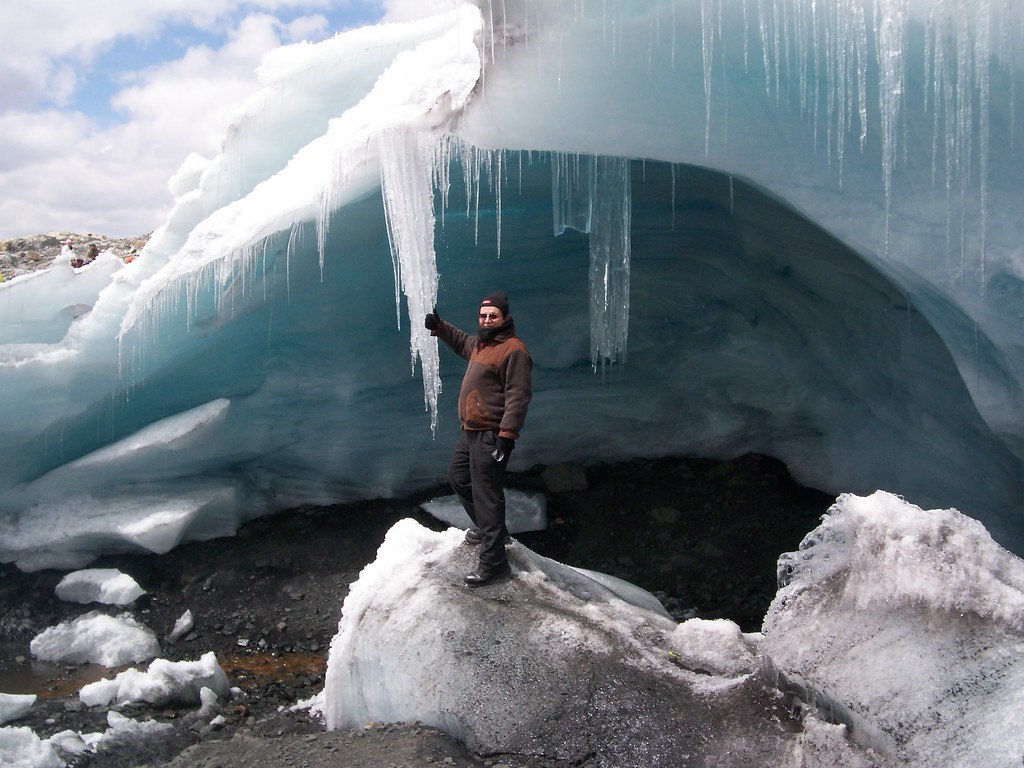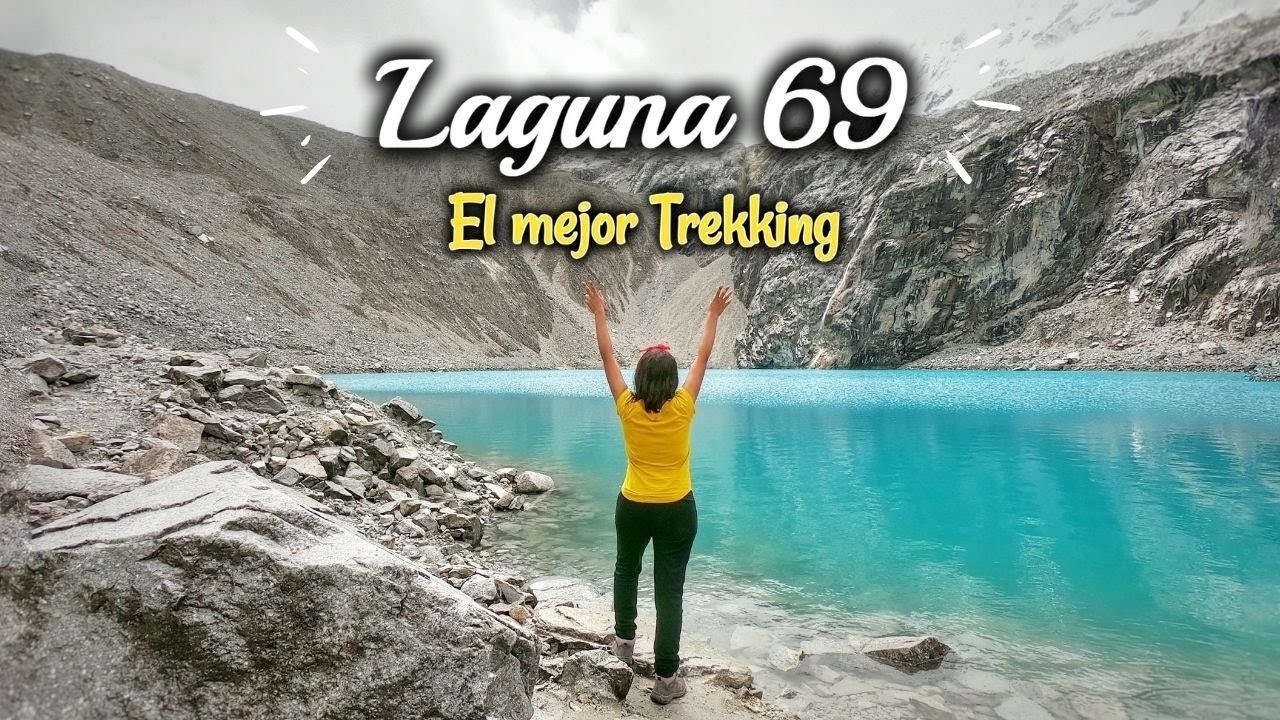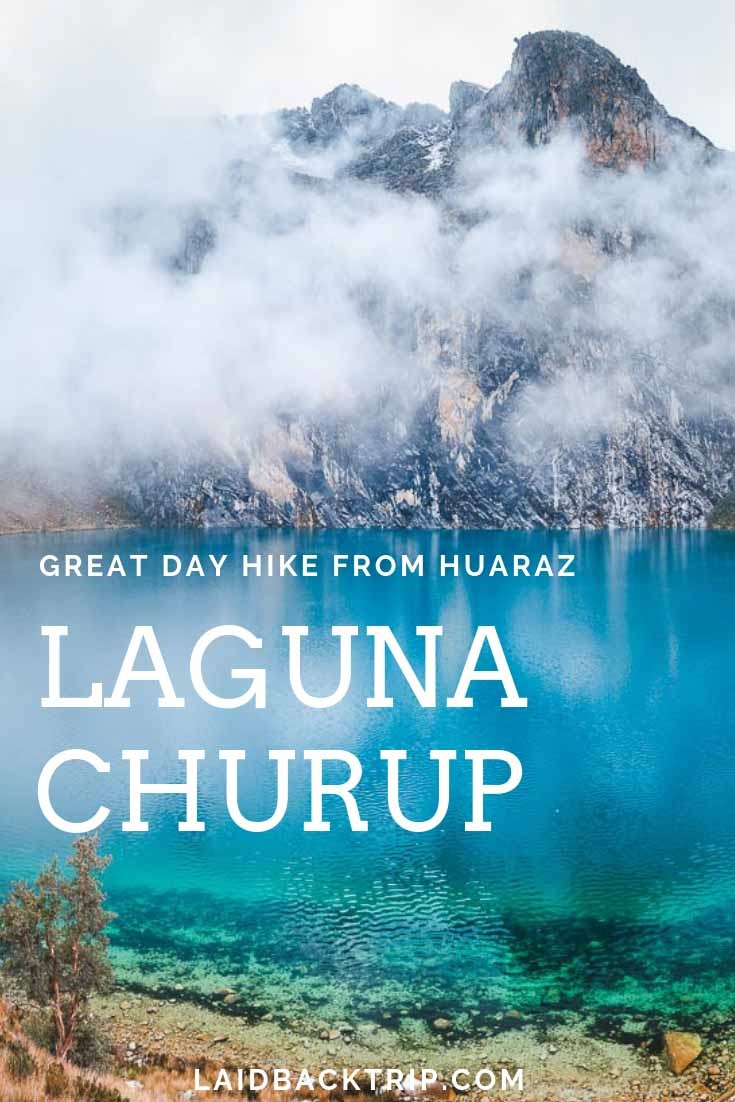 6.- Cultural Chavin: Chavín de Huántar or Chavín culture is an archaeological culture of Ancient Peru that developed during the Early Horizon. It had its center of development in the city of Chavín de Huántar, which is located 2 km from the confluence of the Huachecsa and Mosna rivers. , in the upper basin of the Marañón river…. → see more information click here »»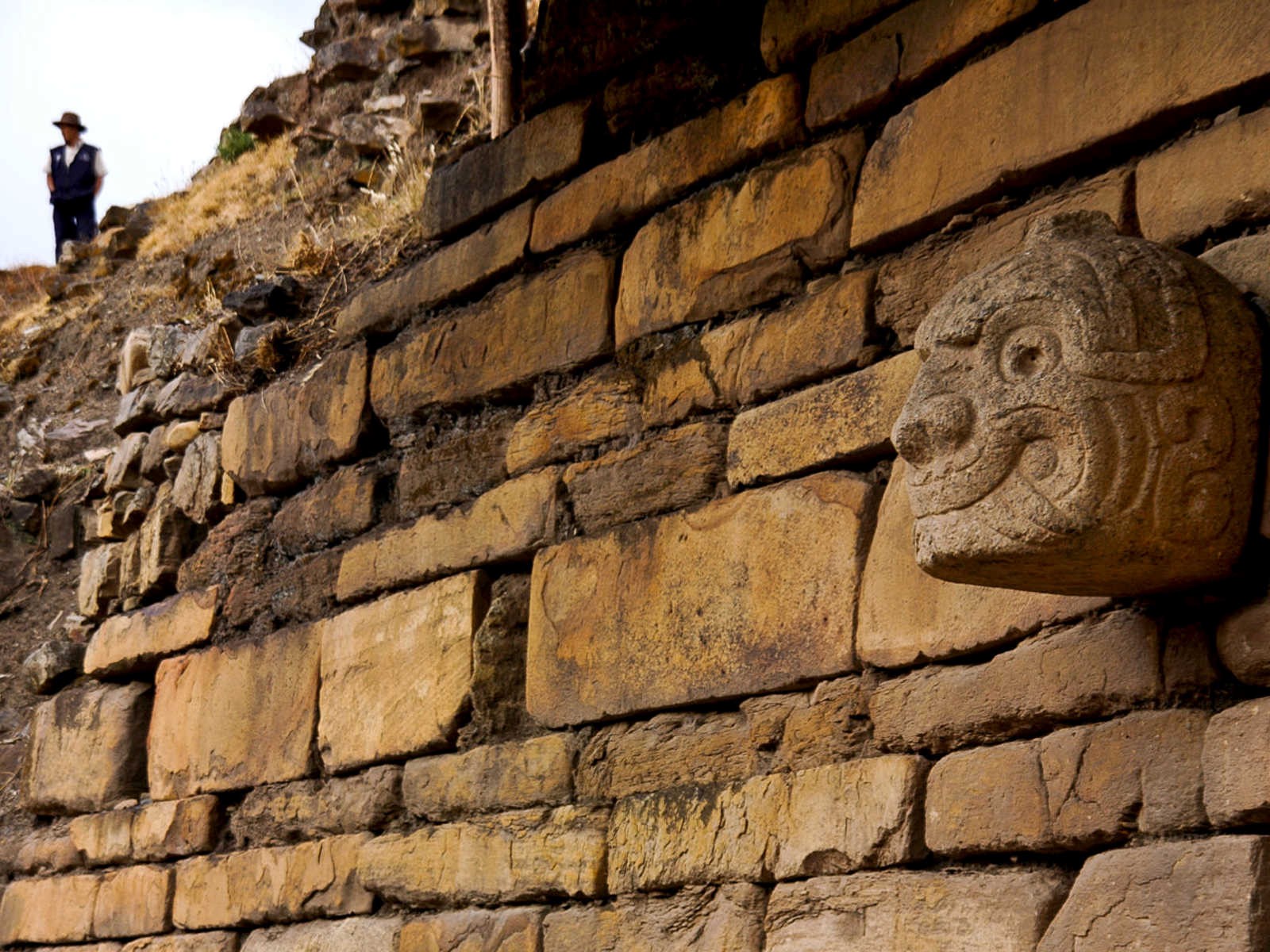 7.- Laguna Wilcacocha: Willcacocha is a lagoon of the Cordillera Negra located in the district and province of Huaraz in the Ancash region, Peru. The viewpoint at Willcacocha is considered one of the best natural viewpoints in the Callejón de Huaylas to observe the Cordillera Blanca…. → see more information click here »»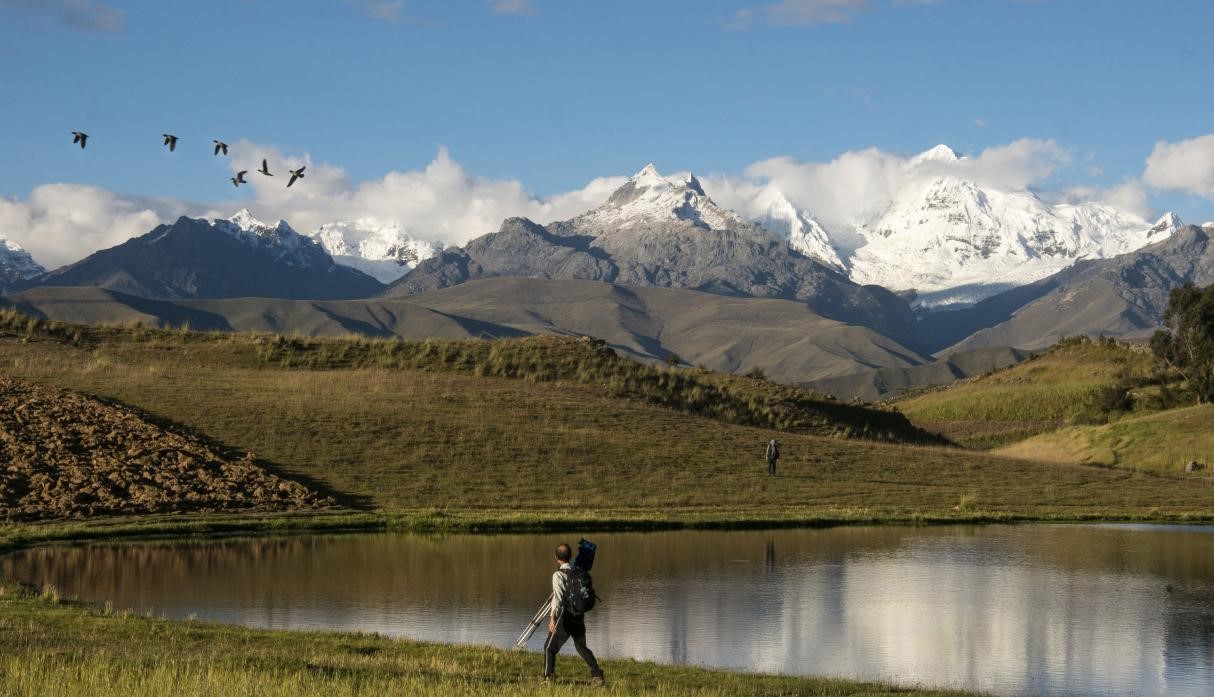 8.- Classic Tours & Climb Nevado Mateo (5150 m) in the Cordillera Blanca: Huaraz is an outdoor enthusiast's paradise in Peru because it offers a multitude of hiking possibilities. It is still little known by international travelers and the reason is very simple: it is off the beaten track for tourists who only have 2 weeks to visit Peru. However, if you are a lover of trekking and nature, you cannot miss this little jewel of the Andes of northern Peru! To help you prepare your trip, I present you my definitive guide with all the best things to see and do in Huaraz, acclimatization walks, day tours and multi-day hiking excursions. You will also find all my advice, practical information, and my accommodation recommendations in Huaraz.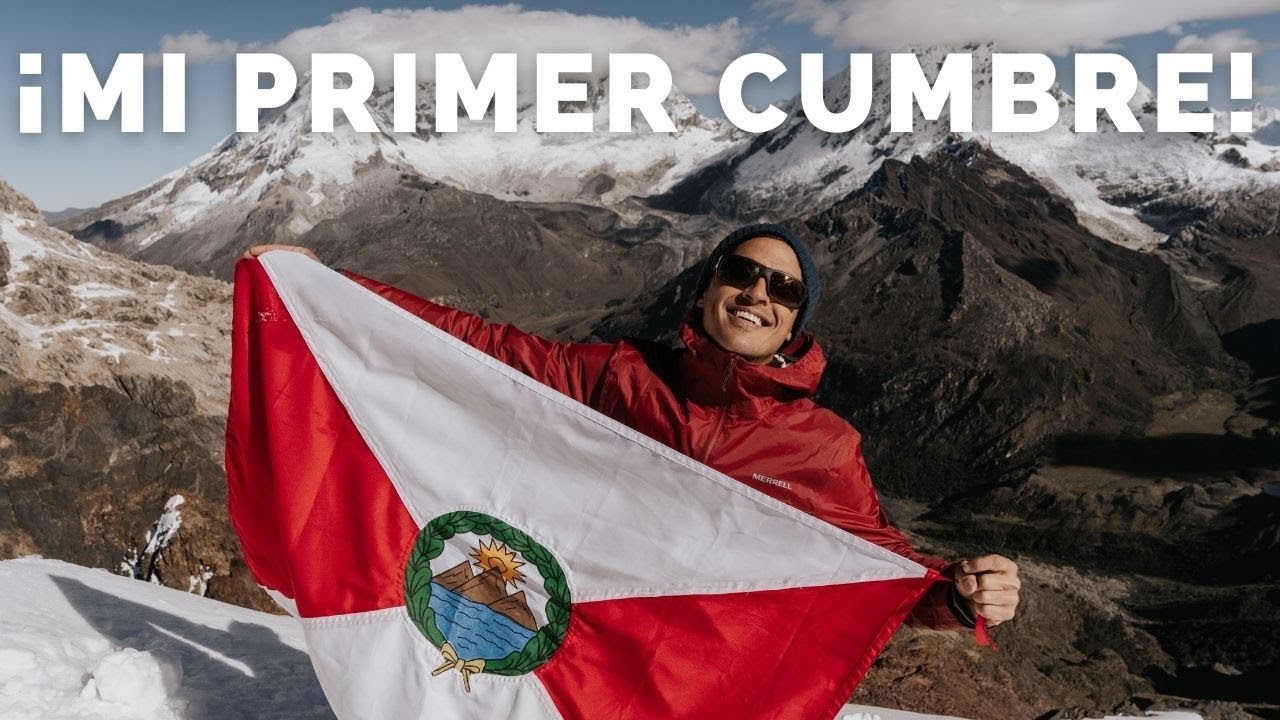 One day hikes in the Cordillera Blanca Glaciers, turquoise lagoons and the highest mountains in Peru | Summit option Mateo, 5150 m. Glaciers, turquoise lagoons and the highest mountains in Peru | Mateo summit option, 5150 m Easy to Moderate Day Hikes, 14 days Accommodation in hotels and inns Lima – Metropolis with a colonial past Relaxed start on the Pacific beach. Huaraz – the Chamonix of the Andes View of the most beautiful and highest mountains in Peru in the Huascarán National Park Dream lagoons and spectacular glaciers The original east side of the Cordillera Blanca Ancestral crafts and simple village life in Chacas summit option: – Nevado Mateo, 5150 m.
Your Journey
The Cordillera Blanca is characterized by more than 30 six-thousanders, countless five-thousanders as well as mighty glaciers and turquoise lagoons. It is considered by many to be the most beautiful mountain range in the country. During our hiking programme, accompanied by our local mountain guide, we cannot get enough of the snow and ice-covered flanks and peaks of famous six-thousanders such as Huascarán, Chopicalqui and Quitaraju. We don't have to do without the comfort of a comfortable hotel bed and delicious Peruvian food rewards us for the day's efforts. If you are still looking for a sporting challenge at the end of the trip, you can optionally climb the glaciated peak of the Mateo, 5150 m, accompanied by a mountain guide…. → see more information of our trip wiht our company click here »»».
Important NOTE: Changes or deviations from the advertised itinerary during the trip are possible at any time due to the nature of our trips. In particular, changes in local conditions and weather-related influences mean that the specified itinerary cannot be guaranteed. In this respect, the above advertisement only represents the planned itinerary without guaranteeing the exact process in detail.