Welcome to Valery Hostel Center, we are your best option in Huaraz.
Welcome to Valery Hostel Center property located in the most central of Huaraz, surrounded by impressive snow-capped mountains, this is the best property for adventure, relaxation and partying in Huaraz.
We are a new company founded in 2023 by a family of mountaineers High Mountain Guides by Cruz Orfelia Terrones Chavez & Eric Albino Lliuya and the owner of one year and 3 months old Valery Andrea Albino Terrones, our vision is to be a central hostel of first level in Huaraz.
We offer the best hospitality and an exceptional level of service to provide our guests with an unforgettable vacation.
Our property has clean and modern bedrooms, each with its own private bathroom with hot water 24 hours a day.
* We are building our restaurant on the third floor in the same hostel that will be ready for the month of April the first week of 2023, for now we are not providing breakfast, but we have a small kitchen to provide our guests.
We have a luggage room, a terrace with a panoramic view of the snow-capped mountains and the city, a homey atmosphere, security, cleanliness, comfort, economy, and many more!
Last check out: 10:30 a.m.
Earliest entry: 11:30 a.m.
Our property tourism agency provides the following services
As an extra we have our Travel and Tourism Agencies (Tour Operator "GRUPO ALPAMAYO TOURS") and we also have mountain equipment rental.
Hike through the Cordillera Blanca and Cordillera Huayhuash
Rock climbing
Ice wall climbing
Horse trips
Mountain bike
Cultural tours or one day tour
Canyoning
Daily tours to the most classic places
Climbing Nevado Mateo, high mountain
High mountain expedition over 6 miles
Ski Tours in the Andes of South America
Cancellation policy
Deposit Only Fees
This property has a 1 day cancellation policy. If you do not cancel within this time, you will be charged a cancellation fee equal to the first night of your stay, unless otherwise noted below (see 'What to Consider' information).
Things to keep in mind
Official check in time is: 11:30 am Official check out time: 10:30 am (Hostelworld does not offer the option to edit half hours only full hours in the check in and check out policies) breakfast included credit cards accepted with a 5% surcharge
Room & Rates | Valery Hostel Center
Our rates is included breakfast and options range from a full English breakfast with bacon, eggs, beans, tomatoes, juice and coffee, to a more simple Continental style option and vegetarian. Ask about the rates of Holy Week and National Holidays.
Shared room, Cabins with private bathroom
We have total 7 room each one with 2 cabins total sleep 4pax in each room, and we have 1 room with 3 beds cabins total sleep 6pax, so total we have 8 rooms.
Sleeps in a room with 2 cabins = 4pax Shared room, Cabins with private bathroom
Sleeps in a room with 3 cabins = 6pax Shared room, Cabins with private bathroom
Stateroom cabins
Private bathroom and shower
Towels have an extra cost, request it at the reception
24 hour hot water
WIFI, Internet throughout the establishment
S/ 25.00 per person.
Partner | Valery Hostel Center
Through cooperation with our international partnerships and about the industry of recommendations and work in cooperation to reserve your room, we work with the following companies.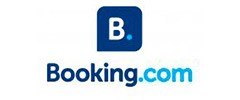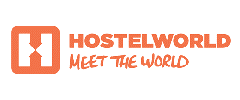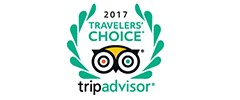 Enjoy our spacious and warm commun area, newly renovated and now equipped with good internet wifi,, and a new kitchen at your disposal.
Our rooms are spacious and count with comfortable beds, wi-fi, private and shared bathroom and hot shower, the staff are very friendly, there's space for camping green area sep up your tent.
Reliability is our middle name and your safety is our priority. All the common areas are monitored by security cameras (cctv) and there are enough safety deposit boxes for every single guest.
You'll taste our daily breakfast prepared with the most delicious and fresh ingredients Jo's style. Get good deals. Check our menu at your arrival.
All our rooms have accessible costs for travelers and as we are located in the heart of the city, you will be able to save the daily taxi costs that you would spend if you stay around over the city.
Food, coffee-bar, wi-fi, private bathroom and hot shower, drinks happy hour, pick up from terminal free to the hostel, excursions, treks, climbs and entertainment, rental equipment, laundry and much more!.
Our Hotel Biography | Valery Hostel Center
Valery Hostel Center Has been a popular choice for trekkers since the year 2019 and it is easy to see why. The prices are very reasonable, the staff are very friendly, there's good confortable rooms and traditional English style bacon and egg breakfasts are served up!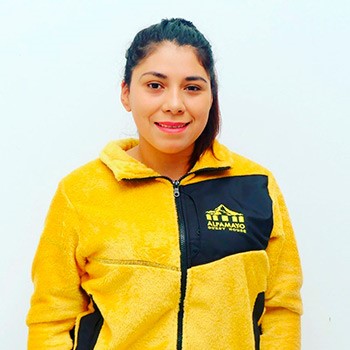 Monica Terrones Chavez from Peru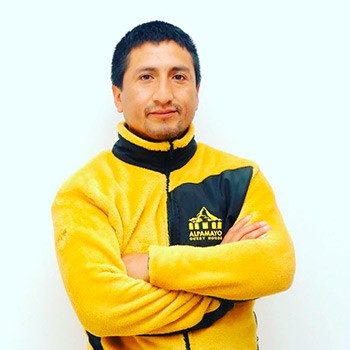 Eric Raul Albino Lliuya from Peru
Monica and Eric running teh Hotel Alpamayo since 2019. They are originally from Huaraz, are both excellent sources of information about the Cordillera Blanca and also about Peru itself.
The hotel has a great balcony which looks out over Huaraz and on a clear day, offers a fantastic vantage point for the surrounding mountains.
There is also a new Adventure Travel Agency which operates out of the Hotel Alpamayo "PERU EXPEDITIONS TOURS E.I.R.L" Tour Operator Eric Raul Albino Lliuya Director Manager – MOUNTAIN GUIDE | AGOMP.
Having so much experience to rely on, his son, Juventino Martin Albino Caldua, who has followed his father footsteps in to tourism, started guiding in 1980 and studied 3 years at the "Peruvian School of Mountain Guides – Casa de Guias CEAM – Centro de Estudios de Alta Montaña" Formed under a bilateral agreement called the '' Alps – Andes Project '' between Switzerland and Peru, Its objectives are to form professional guides (School of mountain Guides) to be an official mountain guide the AGMP ''Asociación de Guías de Montaña del Perú'' belongs to the UIAMG (Asociación Internacional de Guías de Montaña de todo el Mundo) which ensures dedicated, professional service..
Since completing his studies, he has worked intensively with the European Guides members UIAGM, organizing expeditions to the Cordillera Blanca and Cordillera Huayhuash in the Ancash State, Peru..
At the moment he is a member of AGMP – UIAGM as a Professional Mountain Guide.
Juventino Martin Albino Caldua, son of Victor Albino has gathered an immense amount of experience by working with his father and foreign associations has finally founded the Adventure Travel Agency "Peru Expeditions" in South America and manages the business as the General Manager.
Juventinos has 3 sons, Eric Albino Lliuya is the oldest one, he has 36 years old and he is is from the same "Peruvian School of Mountain Guides – Casa de Guias CEAM – Centro de Estudios de Alta Montaña" who has following his father footsteps in to tourism. Also Eric climbed to different peaks South America and in the Alps of Europe.
Eric Albino Lliuya is follow with new destination as well tour leader in diferent countries in South America.
Eric at the moment, he is a member of AGOMP (Asociación de Guías Oficiales de Montaña del Perú) as a Professional Mountain Guide.
The other 2 Edwin and Elmer are Twins, they are 26 years all and they both are studying for official trekking guide.
The Family of Mr. Juventino Martin Albino Caldua a mountain guide IVBV – UIAGM – IFMGA, our history about our job in the Cordillera Blanca and Cordillera Huayhuash trips. Since 1978 leading trekking, hiking and expedition. → View Juventino's Full Bio family
Why Choose Us? | Valery Hostel Center
Expeditions and Services: At Peru Expeditions, we stand alone in our commitment to deliver to you the best possible experience tailored to you alone.
With our company, your options are limitless. We operate with worldwide parteners and incorperate many unusual experiences. Even before the expeditions commence, we will work with you to assure you are fully prepared and satisfied, and we will continue this assurance until after the trip commences. Throughout your entire experience with us, we will always be responding to your individual needs and desires.
We continually focus on making your dream a reality that you cherish for the rest of your life. We are a detail oriented company so nothing is missed for your adventure!
Guides and Staff: We work alongside professionals from all over.
Always the most specialized for your trip, we have many international partners depending on language requirements and adventure requests. We also employ locals who know the secrets of the areas for a richer experience. We are certified to access regions and summits many guides are insufficiently trained and permitted to go. As well, all of our guides have extensive high-altitude experience. Our personnel are fun and friendly so your heart will always be joyful, even admist the challenge!
Safety Guarantee: Our company is founded on a basis of honesty and integrity: We will always put our clients safety first and foremost.
Our guides: are fully certified with up to date and the highest levels of training. All of our training agencies are internationally recognized (see Mountain Guides-Tour Leaders) As well, our guides are the most experienced available; familiar, and often pioneers, of the regions and mountains where we offer our expeditions.
Personal Experience: With many partners from various nationalies, locational and language opportunities are vast with us. Every trip is custom just for you. Because we are well experienced and established, we have time to focus on our clients on an individual level. During your experience with us, we want you to feel as though you are expanding your boundaries physically, spiritually and psychologically. We want you to feel as though you have achieved maximal success with us.
Company Credentials: The roots of our company began in the 1970's. We are an internationally recognized comapny with partners in many countries all over the globe. Worldwide, we have an exceptional retputation and are reccommended by some of the worlds most prestigeous mountaineering companies and organizations. Our liscencing institutes assess and enforce quality in operations, permits, insurance, business practices, and individual ethics. We acknowledge the risks of mountaineering and never comprimise the quality of our services. We take pride in the consistent excellence of our services.
Prices: Our prices reflect the true best value for your trip. They are always very competitive and based upon quality. We always do our best to fully disclose the entire cost of the trip and include all expenses in our prices so you are not suprised by any extra fees. We invest in the best equipment, guides, assistants, accomodation, transport and food at a cost to us.
Ethics: We are not a giant company working from far away; we are primarily family and close companions that are deeply invested in our communities and locals. This means that we always pay our assistants and cooperators fairly.
We believe in responsibly supporting the local economy and environment.
Services | Valery Hostel Center
The Valery Hostel Center:

It is a lodging for tourists, families, backpackers and travelers from all over the world.

The Valery Hostel Center: , is one of the best hotels in Huaraz, ideal for tourists, family trips, executives and travelers from around the world. You will access one of the most equipped rooms, because it will cover all your needs. In addition, the hotel is located near to the central location of Huaraz city. The accommodation in Huaraz, satisfies all the expectations of tourists; because its customers are the most important and strive to offer the quality service it deserves. Since they want their guests to feel at home and see in them people to trust.

Our customers say this about us!
Security boxes
Continental breakfast
Private bathroom
Hot water
WIFI, internet for free
Personalized service
Free WI-FI connection all rooms
Our objective as Hotel
Our team aims to meet your expectations, because our customers are the most important, we strive to offer a quality service. In addition, we want you to see in us friends you can trust.
Since its arrival, our staff has the mission of serving you and offering you the best service. During your stay at our hostel, we strive to provide the best care trying to make you feel at home



8 comfortable rooms with private bathrooms and hot water 24 hours
Open Bar & Snacks
Laundry Service (if require)
TV With cable in the living room
Breakfast Included in rate.
For aditional Pick up and transfer in to the hotel upon arrival (on -Flights coordination and / or transport company use)
Free-service baggage storage
Internet and WIFI free
A staff available 24/24h
Recommendation and tourstic information
Adventure Travel Agency / Tour Operator – Peru Expeditions Tours E.I.R.L
Kitchen and cooking tools
The roof-top
Restaurant El TREBOL with the best option Andean dishes
Taxi-service to your request
Tours And excursions can be booked through the hotel at fairly affordable prices
Mountain Rental Equipment for trek and expedition as Personal equipment (such as boots, ice ax, crampons, harness, sleeping bag, mat, Goretex, etc.). Tents, all things for treks and much more!
Cuerpo de Rescate Socorro Andino Peruano / Organizacion Privada – High Mountan Rescue Team Private Organization (Local Peruvian Mountain Guides) → More info SAP
Purchase of local bus tickets, and domestic flights for all Peru
Policies & Conditions
Cancellation policy: 24 hours before arrival
Breakfast: from 7:20 to 8:30 am
Check in: from 12:00 hrs
Check out: before 10:00 am
Código conducta ESNNA
We Accep all major creditcards
Location Valery Hostel Hotel in Huaraz
The Valery Hostel Center is located Avenida Mariscal Toribio de Luzuriaga 407 SEGUNDO PISO/SECOND FLOOR, Huaraz, Perú, 300 meter of the main square of Huaraz (the Plaza de Armas) totally in the center of Huaraz. From Plaza de Armas, walk 3 minutes, a taxi should cost no more than S/4 to 5 soles from the Bus station or termanal of local buses.