Mountain Bike: In this case, the races are held in natural settings, along narrow trails (often singletracks, that is, the width of a bicycle) that run through forests and mountains.
Mountain Bike: What categories exist and what are their differences. Mountain biking or mountain biking is one of the most versatile sports. Here we show you the differences between Enduro, Downhill, Cross-Country and other disciplines of this sport.
Your lungs burn and your legs demand a truce. That is the essence of mountain biking or MTB for its acronym in English. However, you cannot talk about this sport as if it were just one. Although the different modalities of mountain biking have a lot in common, the differences are obvious and we want to tell you about them here.
Cycling is an incredibly versatile sport and MTB is not far behind. In this sport, the main reference is the International Cycling Union (UCI), which every year organizes the UCI Mountain Bike World Cup.
But enough of introductions. Join us to learn about the different types of MTB that exist and what their main characteristics are.
What is Mountain Biking?
To talk about the different categories within mountain biking, it is necessary to start with something more basic: what types of cycling exist? As you might suspect, MTB is a sport that consists of riding mountain bikes… on mountainous terrain.
Of course, this modality is not the only category within competition cycling. Below we are going to describe some of them in order to understand the place of mountain biking within the broader universe of bicycle racing.
What modalities exist within competition cycling?
Just as motor sports (motorsports) include from Formula 1 to MotoGP, competition cycling encompasses many different disciplines, including MTB. Let's see some of them:
Road cycling: It is a type of competition that takes place on roads or routes. The UCI organizes the Grand Tours, as the three mythical tests within this discipline are known. We refer to the Tour de France, the Giro d'Italia and the Vuelta a España.
BMX: It is the abbreviation of "bicycle motocross" and is practiced with bicycles with 20-inch wheels. You can compete in two different modalities. On the one hand, BMX Racing, where you have to complete a circuit as quickly as possible. On the other, the BMX Freestyle or freestyle where you have to perform stunts that are rated by a jury.
Track cycling: It is a type of cycling that is practiced in velodromes, an oval-shaped artificial track with high curves (cant). The surface is usually made of wood but there are also synthetic and cement ones. In this type of cycling you can compete individually or in teams.
Cyclocross: Also called cyclo-cross, it is a hybrid of different disciplines since the circuits combine paved routes, hills, forest paths, muddy terrain and even artificial obstacles. The competitions are usually in the fall and winter and a typical race includes several laps on a relatively short circuit. In addition, it is common that in a part of the circuit the cyclists must get off the bicycle and carry it.
Mountain Bike: In this case, the races are held in natural settings, along narrow trails (often singletracks, that is, the width of a bicycle) that run through forests and mountains. It is considered a risk sport.
As you can see there are many disciplines or specialties within competition cycling. In turn, each of them has different categories and tests. Phew!
Without a doubt, cycling is a fascinating and super diverse world. But we can't cover it all in one article. So let's focus on what we have promised and see what categories exist within MTB and what are their differences.
Related
MTB disciplines at Crankworx
Images of different MTB events that take place at the Crankworx festivals.
Mountain Bike Categories
Mountain biking differs from the rest of the competitive cycling disciplines because it takes place in natural environments. Another fundamental difference has to do with the type of bicycles used: mountain bikes (MTB). Suspensions play a fundamental role and their materials must combine resistance and lightness.
However, there is no one way to ride a mountain bike. Once we leave those shared characteristics behind, we can find different specialties. Mountain biking has a growing following in part because it has proven to be such a diverse sport. Let's see how much.
LIMA BIKE TOURS
CUSCO BIKE TOURS
AREQUIPA BIKE TOURS
ICA & NASCA BIKE TOURS
PUNO BIKE TOUR
PERU JUNGLE BIKE TOUR
PERU EXPEDITIONS TOURS suggest to you read and see all the recommendations and tips before you book a bike tour with us. We just want to prevent injuries during bike tours organized in all over Peru. For more information about our recommendations click on the links below.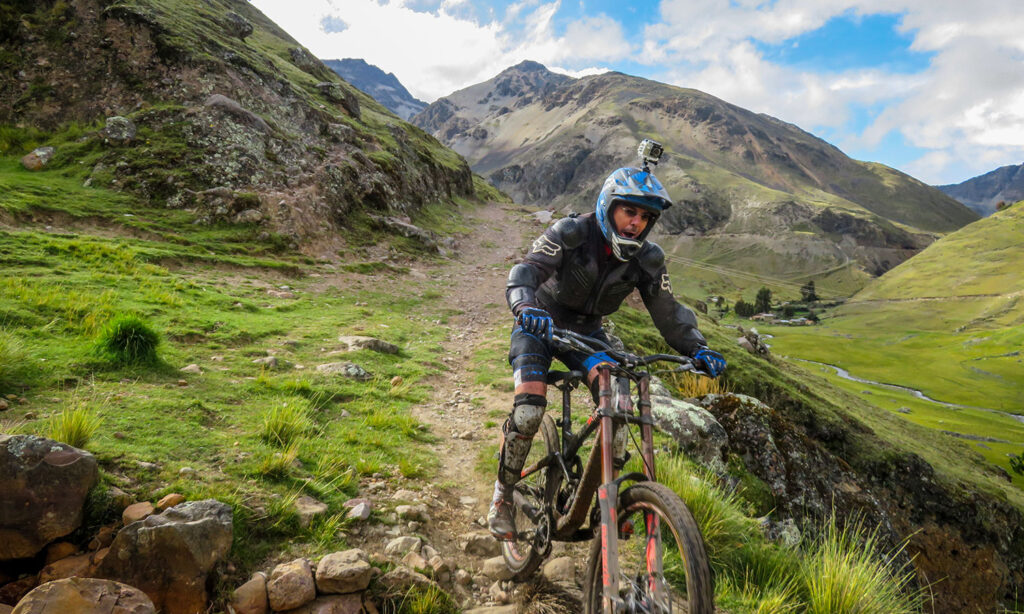 PERU EXPEDITIONS TOURS runs Mountain bike trips all over Peru for a range of abilities and ages. Our clients range from 18 to 65 year old enthusiasts. Children are welcome on our tours and all of our route plans can be adapted for families. Generally we cycle in places where a variety of routes are possible, meaning that tours of mixed ability can ride together and if people want to stretch themselves there are always single track route available.
We are specialist operating bike tours in the south of Peru from Lima, Nazca, Arequipa, Puno, Cusco and the south jungle (Manu and Puerto Maldonado). Depending on the tour you take we stay in tents or hostels. All of our trips run with a 4X4 back up vehicle to carry our provisions and to take people and bikes when necessary. On the longer tours we normally get up at 7am, eat breakfast in restaurants or cooked by our cook. We bike between 8am and 3/4pm. A reasonable level of fitness is necessary for long distances and high passes as La Raya (4200) and Huaylla Huaylla pass (5100m) located between Cusco and Puerto Maldonado Jungle. In Arequipa region exist many places to practice cross country, downhill and uphill in the Colca canyon, Misti volcano, Chachani, Salinas lagoon and countryside bike tour.
Cusco region offer great places to do downhill as from Cusco to Machu Picchu in 4 days, this trip is combined with trekking in dense cloud forest. Also has nice downhill from the high Andes to the Jungle to Puerto Maldonado or Manu National Park. Nasca region has one of the largest (105km) and not popular downhill beginnings in the National Reserve of Pampas Galeras 4200m and descend on spectacular route through mountainous range till Nasca Valley 600m.
All our tour runs with the best available new GIANT / TREK / GT / CANNONDALE Mountain bikes (See the BIKE COMPONENTS), good maintenance and the best Shimano DEORE gear.
Bike Trips In Peru – Peru Unconventional Mountain Bike Tours – Rental Bikes – Cycling Tours In The Coast Line Peru – Peru Biking Trips – Peru Biking Vacations – Supporting Bike Trips – Mouintain Bike Tours – Biking In South America – Bycicle Team – Bycicle Tour Group – Biking Tour Operator – Peru Adventure Bycicle Tours – PeruBikingTours – Biking And Cmaping Trip – Bycicle Expeditions – Mountain Bike Tours In Machu Picchu – Colca Biking Tours – Arequipa Mountain Bike Tours – Cycling Around Lake Titicaca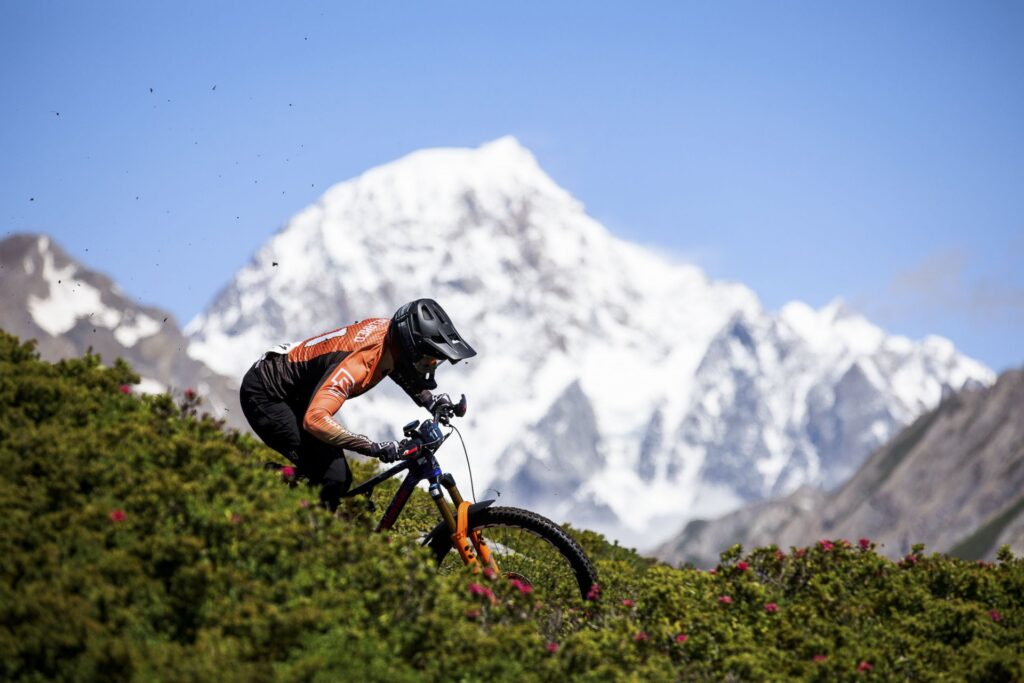 WHAT TO EXPECT OF TRIP
A full day or weeks of mountain biking through the mountainous range of the Andes, vast desert landscape or gladding of dense cloud forest or Amazon jungle gives everyone new perspective of natural wonders. Seeing wildlife of flora and fauna, lodging in remote village or camping bellow starry sky. Adventurous can image the most unknown single tracks, dirt and bumpy road where is possible to test the most professional MTB. Other itineraries include incredible geology like slot canyons or even natural hot springs. Also include visit to the historic sites like Inca remains.
TOUR GUIDE SUPPORT
PERU EXPEDITIONS TOURS guides are not only experienced outdoors people, but they are also excellent backcountry chefs and skilled cyclists. They will be happy to give advice on riding technique, identify plants and wildflowers, discuss geologic theories, or showing diversity of culture and ancient traditions of Peru.
CAMPING EQUIPMENT
Our supporting 4WD carry all camping gear (tents & mattresses – sleeping bags). 4 capacity tents will be for two bikers. Comfort sleeping bag (-15°C) to support extreme temperature. We also provide double thickness foam sleeping mattresses.
CONTROLLING THE CHALLENGE
Whatever type of cyclist you are, everyone is usually a bit apprehensive on the first day of riding. Will the group be too fast? Or will it be too slow? Will the terrain be too technical? Or will it be too easy? Some of our trips are perfect for those new to cycling, while others will be challenging for even the most experienced riders. We will help you choose, and once you begin the trip, you will find your own pace with just the right amount of challenge. A biking vacation is a great way to improve your skills and your fitness level.
THE MENU IN OUR CAMPING TOUR
Food is one thing we take pretty seriously. Our support vehicle carries a full kitchen equipment, dinning gear (tent & chairs and camp tables) and food keeping in giant coolers.
PERU EXPEDITIONS TOURS menu is healthy and abundant. All our ingredients are fresh and plentiful prepared by our excellent backcountry chefs.
Breakfasts
Include pancakes and sausage, eggs, toast or fresh local break, fruit salad, fruit juice, yogurt with cereal, coffee, hot chocolate and tea are also available.
Lunches
Often include cheese, ham or avocado sandwiches, fruit juice, bananas, chocolates and energy bars. We also serve hot food reach in calories and according the vegetarian requesting.
Dinners
Include mostly hot soups with lots fresh vegetable or creams (asparragus, mushroom, tomato or vegetables). For main dish we serve pastas with bolognesa sauce, or the favorite Lomo Saltado (Peruvian food) comes with fry potatoes, onion, tomatoes, and pieces of chicken or beef accompanied with portion of rice.
We other main dishes prepared with Peruvian ingredients according the zone were we cycle.
Desserts and hot drink
The favorite is Mazamorra Morada is typical delicious Peruvian dessert prepared with juice and flour of back corn, cinnamons, pineapple and honey or tasty sweet milk. Also we serve chocolate fondue, hot carrot cake or Peruvian oven brownies. Hot drink can be Mate de Coca, tea make of coca leaf is good for digestion and high altitude.
Special diets request
Are no problem, just let us know on the registration Form you will find in your confirmation package. We never forget the vegetarian people are many available vegetarian foods.
LODGING
Our long bike tour includes stay in basic, standard or in luxury hotels according your request. Also we spend some night in basic lodgings or stay with local family's hospitality in a remote village, where the locals live without electricity and hot shower. For that place we strongly recommend to bring your own headlamp, and all you need to be adapted in the conditions of the zone.
MAKING A RESERVATION
When you make your decision to book one of bike tour, call us to confirm your choice and reserve your spot with a 80% bank deposit per person. Your final balance can be paid directly before the tour start or in our local office in Arequipa and Cusco.
CONTACT US
For more information about the tour or you request a new date to departure for this tour, please contact us.…