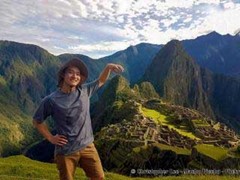 In the middle of the Amazon rainforest, there is the beautiful stone fortress of the city of Machu Picchu, which is undoubtedly one of the most emblematic destinations of South America and the world today, with an age dating back more than 500 years old, Machu Picchu captivates every person who likes to venture to travel and know the world. This cultural and natural heritage of humanity is a unique and rare place, for all the mysteries that, more than a hundred years after its discovery, continue to hide in the sight of all travelers.
Machu Picchu Altitude
Machu Picchu is located at an altitude of 7,972 feet (2,430 meters) above sea level; In front of it rises Huayna Picchu, which gives the classic geography to the archaeological zone, its peak reaches 2,720 meters above sea level. At this point, no matter how fit you are, you may experience symptoms of altitude sickness. (Acute mountain sickness) (AMS), this evil can usually occur when you exceed a height of 2,500 masl, especially if you come from low altitude places, if we speak in terms of risk, only the cusps of the Machu Picchu and Huayna Picchu mountains would be the places where you would be really prone to acquire such evil. However, despite the situation, statistically very few visitors to the historic sanctuary of Machu Picchu, who come to suffer from this evil.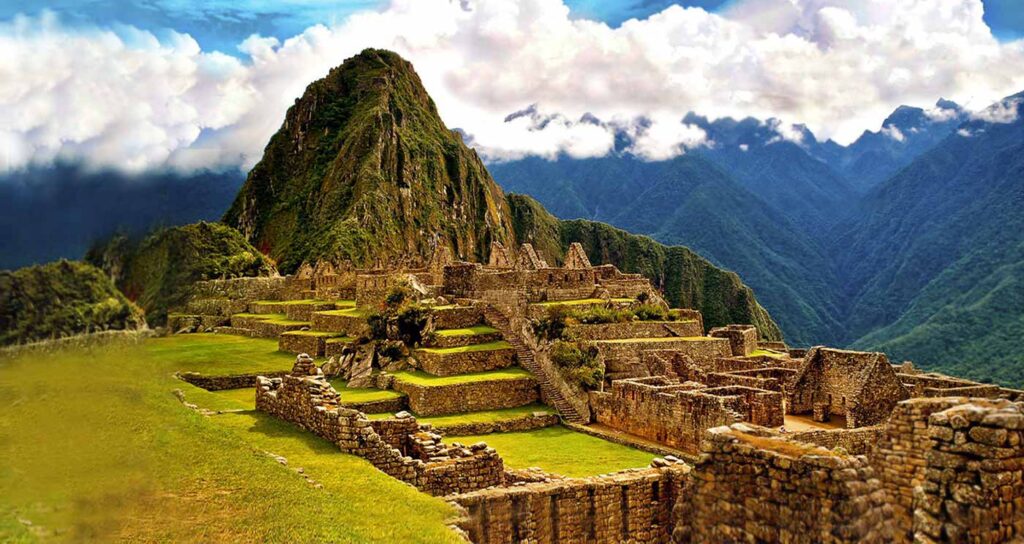 Huayna Picchu Altitude
The 'Young Mountain', as locals call it, is one of two peaks that rise above the citadel of Machu Picchu. The Huayna Picchu is 2701 m high according to the latest measurements. It is 271 m higher than the Machu Picchu citadel at an altitude of 2440 m.
Machu Picchu Mountain
At 3082 m, it is significantly higher than the Huayna Picchu: the Montaña Machu Picchu on the other side. The impressive background scenery of the Huayna Picchu is not lost when climbing the mightier mountain, while on that one you primarily only get a direct view of the Inca city. with an increase of 30-50 degrees, it is not as steep as its 'little brother', the Huayna Picchu.
Altitude of Cusco
Therefore, travelers should be cauptious upon arrival in Cusco, the gateway to trek Machu Picchu. The imperial city of Cusco has a height of 3,399 m.s., which is significantly higher than Machu Picchu. Upon your arrival in Cusco, especially if you have flown directly from Lima (at sea level), in a rapid ascent (1 hour), you should take the recommendations to acclimatize.
Newcomers usually want to move from Cusco to the villages of the Sacred Valley of the Incas. These cities are slightly at lower altitudes, so they offer a milder form of acclimatization, before returning to Cusco. Once you have acclimatized in Cusco or in the Sacred Valley, you should not have problems with the altitude of Cusco Machu Picchu. You may still feel out of breath as you travel the site, but the risk of altitude sickness will be reduced.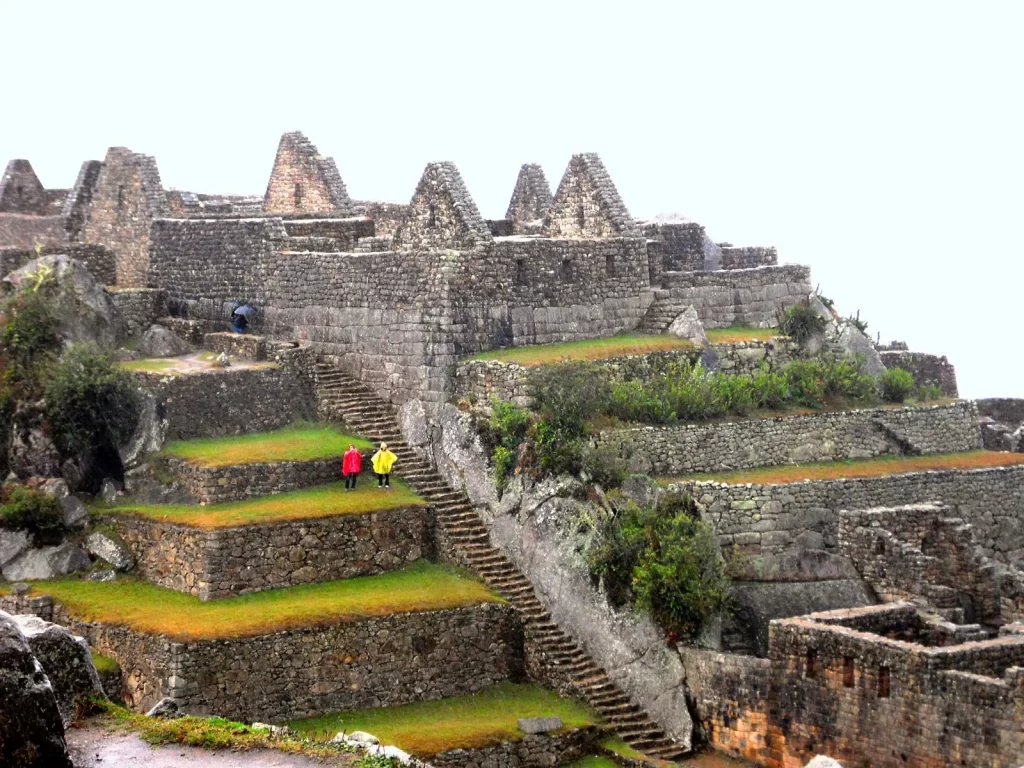 Altitude on the Inca Trail Trek
When one is at high altitudes, in general, above 2,400 m / 7,874 ft there is a reduction in atmospheric pressure and oxygen levels.
The problem of height, for the body, is the shortage of oxygen in Inca Trail Peru. As you go higher, the air becomes scarcer. The highest point on the Inca Trail 4 days is 4,200 m. at this altitude the atmospheric pressure is a little more than half the value at sea level, in the Salkantay tour which is 4,650 m., the problem is greater. The heart and the lungs have to work twice as much to supply oxygen to the tissues.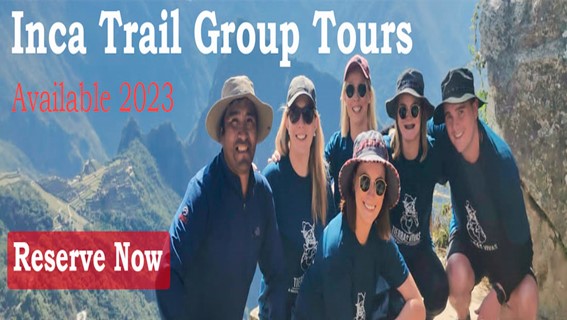 What to do to avoid altitude sickness in tour Machu Picchu?
Travelers who want to know Machu Picchu without any inconvenience, have the option of moving from Cusco to other nearby cities of the Sacred Valley and stay in some of the towns such as Ollantaytambo, Pisaq or Urubamba which are at slightly lower altitudes than those of Cusco and Machu Picchu. Staying about 24 hours in these places provides visitors with a smoother form of acclimatization before returning to Cusco or continuing the great Machu Picchu tour package.
When in deep breathing, sleep is an important time for body adaptation, but avoid sleeping pills and alcohol both affect your breathing while you sleep.
Keep in mind other effects of height during Machu Picchu travel. Some people, especially women, experience swelling in the hands, face and ankles. For what is recommended, avoid wearing tight jewelry and contact lenses.
Coca leaves have been used in the Andes for thousands of years, and are an important part of the high Andean culture. It was one of the most important food sources for the population that has lived and lives in the Andes.
It should be noted that it is not a hallucinogenic drug, the coca leaf, it has proteins, vitamins and minerals, which make it an excellent nutritious option with medicinal properties, well recognized and proven. Therefore, its analgesic effect helps to diminish, the symptoms of height, such as headache and fatigue.
Hiking tours to Machu Picchu
Many are the routes that take you to Machu Picchu, but none is like the Inca Trail Tours, the most famous pedestrian path in the Americas. After flying from the capital of Perú, Lima, you will arrive in Cusco to walk for four days along a path through forests and dense fog, millenary stone steps and discovering the ruins of ancient fortifications and Inca cities, and all the time enjoying majestic views.
Salkantay Trek
5 Days Inca Trail
Inca Quarry Trail4 Days
2 Day Inca Trail Tour
2 Day Inca Trail with Camping
3 Day Inca Trail
Vilcabamba Hike to Machu Picchu 6 days
Choquequirao trek to Machu Picchu 9 days
Ausangate trek 7 days
If you want to visit Machu Picchu, we recommend you to book your Machu Picchu Ticket in advance, so you will enjoy your Vacation in Machu Picchu without any problem.
When is the best time to hike to Machu Picchu?
The best season is during the dry season, which covers the months April to the end of September. In October the rains begin and you can find Machu Picchu covered by clouds. If you travel in June, we recommend you to book the Inti Raymi 2023 Tour that takes place in June 24th, and also hike the Palcoyo Mountain Tour, which is an incredible Rainbow Mountain located in the Andes.