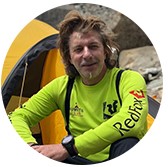 Director of the Red Fox company Vladislav Moroz, who made many ascents of the highest, most impregnable, most difficult and most beautiful mountains during his climbing career, went as part of the 7 Peaks Club expedition to the Peruvian Alps and climbed the summit of Alpamayo (Alpamayo, 5947 m ), which is recognized as the most beautiful mountain in the world. This title was officially awarded to her by UNESCO in 1966.
Vladislav Moroz is the director of Red Fox. Master of sports in mountaineering, climber to the highest peak in the world, Everest (8848 m). Since 1980, he has made about 150 ascents, of which 9 – 6th cat.tr., 26 – 5B cat.tr., 6 first ascents of new routes and 2 first ascents to the peaks.
Repeated champion and prize-winner of the USSR mountaineering championships. Participant of winter ascents to E. Korzhenevskaya Peak (7105 m) and Lenin Peak (7134 m). Winner of the Guinness record in the framework of the international project "Base Climb" at the Grand Trango Tower. Head of International Dog Sledding Expeditions in the Far North.
During the expedition and ascent, Vladislav Moroz tested various models of equipment produced by Red Fox on his own experience.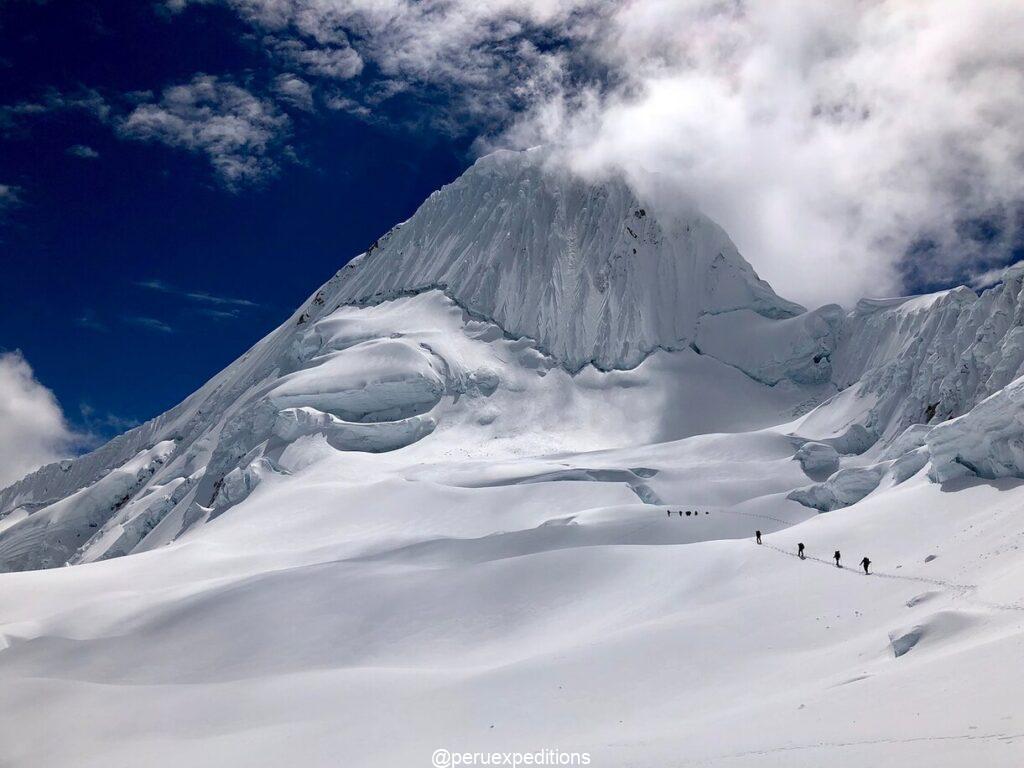 How did the idea of ​​climbing Alpamayo come about?
Why do we choose mountains? Because there is always a goal here … Tempting, ambitious, sometimes unattainable. For me, the goal should be in any case. It is the desire for it that leads us to new achievements, gives us an inner impetus, a reason to surpass our capabilities. Climb Everest. Or climb the seven highest peaks of seven continents. Or visit two poles. Or, for example, climb to the top of the most beautiful mountain in the world. Nice target, isn't it?

The idea to climb one of the peaks of the Cordillera Blanca came to mind when I was trekking there with Olya ( Olga Moroz, Development Director of Red Fox – ed. ), with whom we often travel.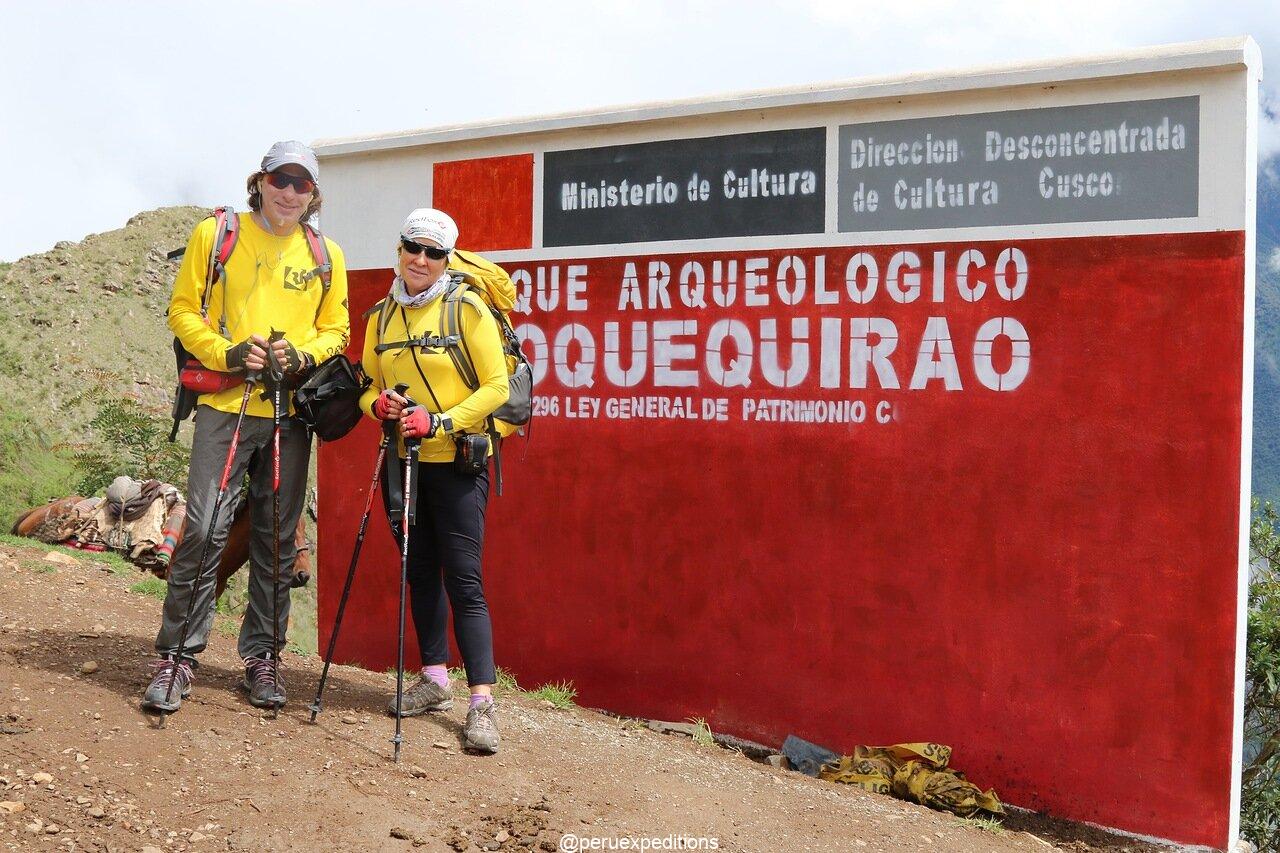 Therefore, I immediately agreed to the proposal of Alexander Abramov, the head of the 7 Peaks Club, to go with them on an expedition to Alpamayo.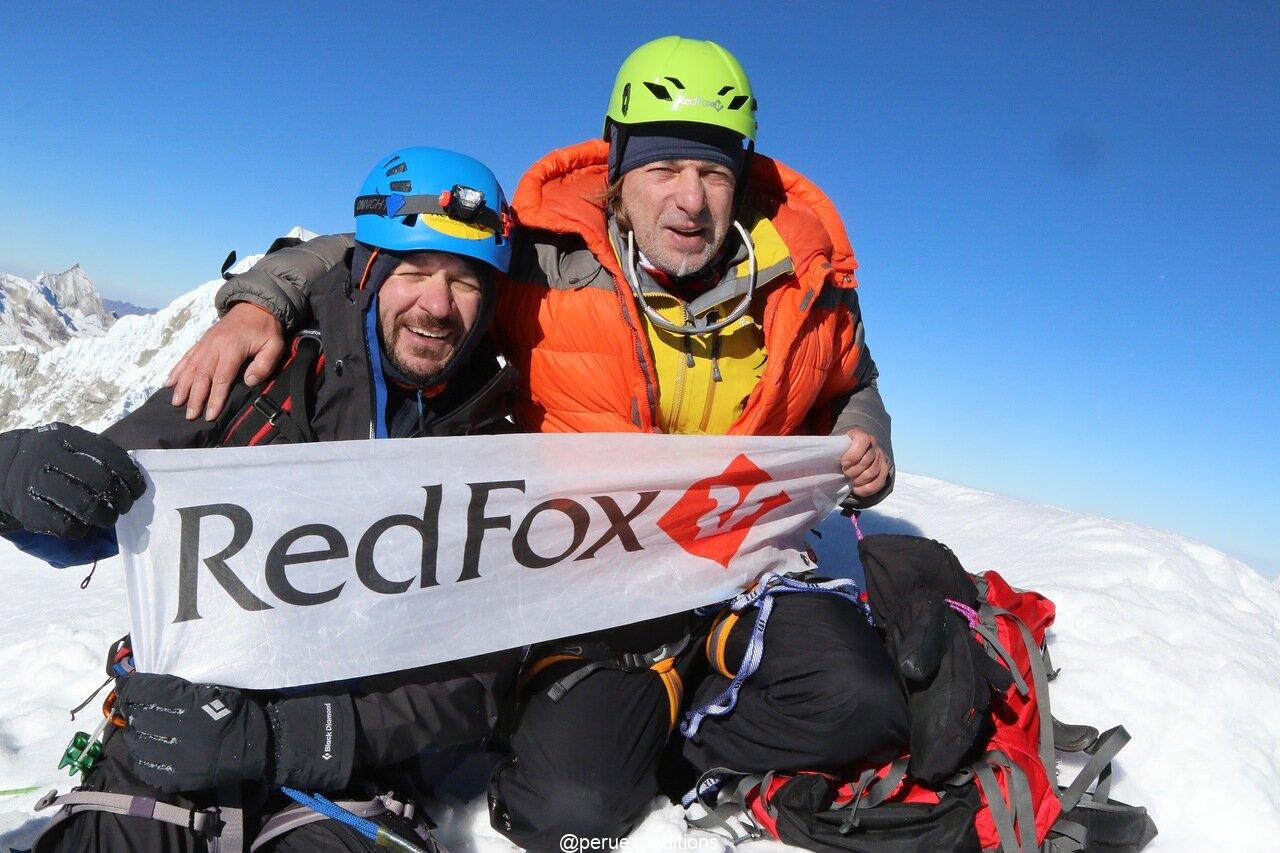 Is Alpamayo really as beautiful as they say she is?
Ah, Alpamayo… In reality, she was even more impressive. In general, all the mountains of the Cordillera Blanca are very beautiful. In good weather, magnificent views of the snow-white peaks open up, the highest of them is Huascaran (6768 m). Not far from Alpamayo is the famous mountain Artesonraju (Artesonraju, 6025 m), which can be seen on the emblem of America's oldest film company Paramount Pictures. We chose not the classical path, but a longer one, which few people walk. It leads to the side of the summit from which Alpamayo opens with a beautiful pyramid.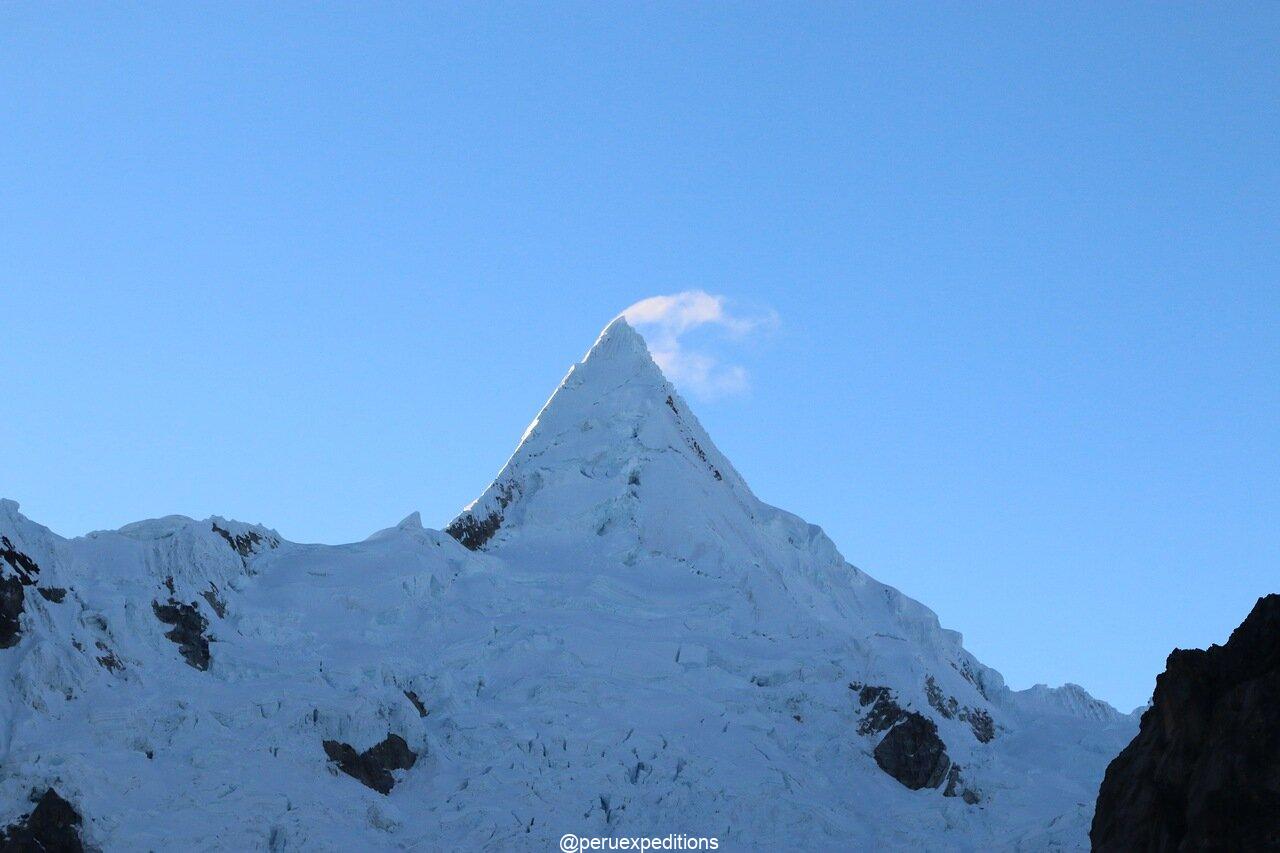 For two whole days of approach, we admired its impressive views.
We were very lucky with the weather. On the way we got into the rain a couple of times, but during the ascent the weather was amazing. We were able to enjoy breathtaking views of the Cordillera Blanca.
Alpamayo, part of the Santa Cruz mountain system, is one of the most famous peaks in the Cordillera Blanca massif in the Peruvian Andes. Its name comes from the language of the Quechua Indians. The slopes of Alpamayo are quite steep – the average steepness is 60 degrees, so the mountain looks like a perfect ice pyramid.
Alpamayo consists of two peaks, North and South, connected by a narrow ridge. Despite the fact that the height of Alpamayo is less than the neighboring peaks, it became famous for its unusual shape and amazing beauty.
In the photo, the peak looks impressive and impregnable. Is she really that unapproachable?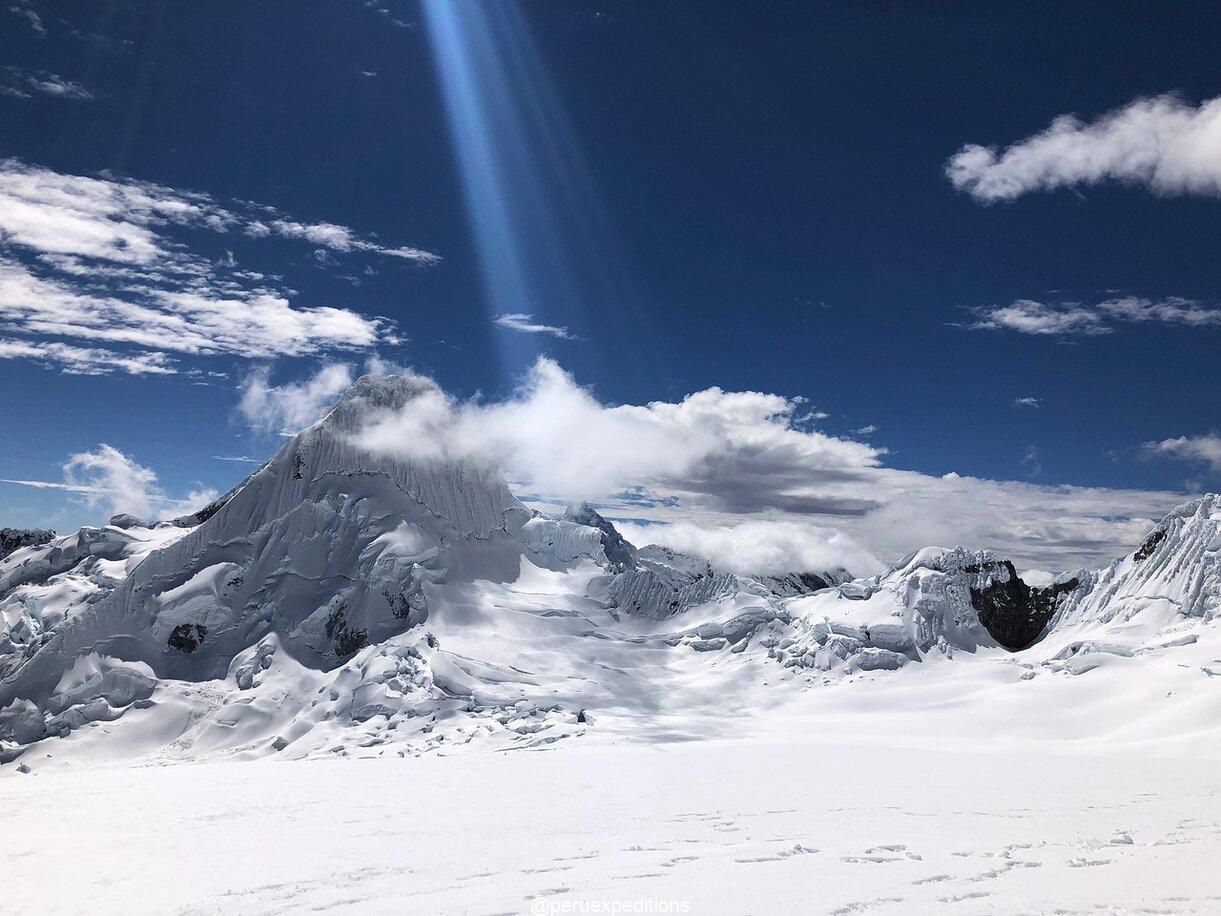 Alpamayo is a steep mountain. This is visible even from afar. The top rises above the valley with a large "shovel". If you get closer, it "lays down" a little, but not much. On the approach, when there was an hour or an hour and a half left to the camp, several people said: "This is not for us. We won't go there!" "Wait, guys, you came here for this, you think!" – "No no no! We have a family, children… no." The next morning they changed their minds, because it is easier to decide in the dark. We got up at one in the morning when nothing could be seen. We started at two, it was dark. Walk with lanterns. Until we reached the beginning of the route, it became lighter, but still nothing was visible. The lower part of the route, an hour and a half or two, was still going in the morning twilight – at this time the steepness of the slope and the exposure are not strongly felt. But the upper part of the slope is much steeper. Even when you climb the railings you have to work seriously – drive crampons into the ice, pull yourself up with the help of a jumar. Periodically come across almost vertical sections.
The classic route to the top of Alpamayo (5947 m) runs along the center of the wall and is 400 meters of medium and above average ice steepness. The slope is from 60° in the lower part after the bergschrund and up to 80-90° in the upper near-top part.
The route along which we climbed, although the most well-worn, but not touristic, is mountaineering, according to the Russian classification of difficulty, it will probably pull on 4B. It is not very long, 400-450 meters, six pitches of one hundred meters, but quite steep and dangerous. You climb, belay, fasten the ropes, spin the ice screws, cut the ice… The ice breaks off and flies down, the snow falls, the ices — all the time you wait for something to arrive. Each of our group received a little: either an arm, or a leg, or a head. It's good that there were no injuries.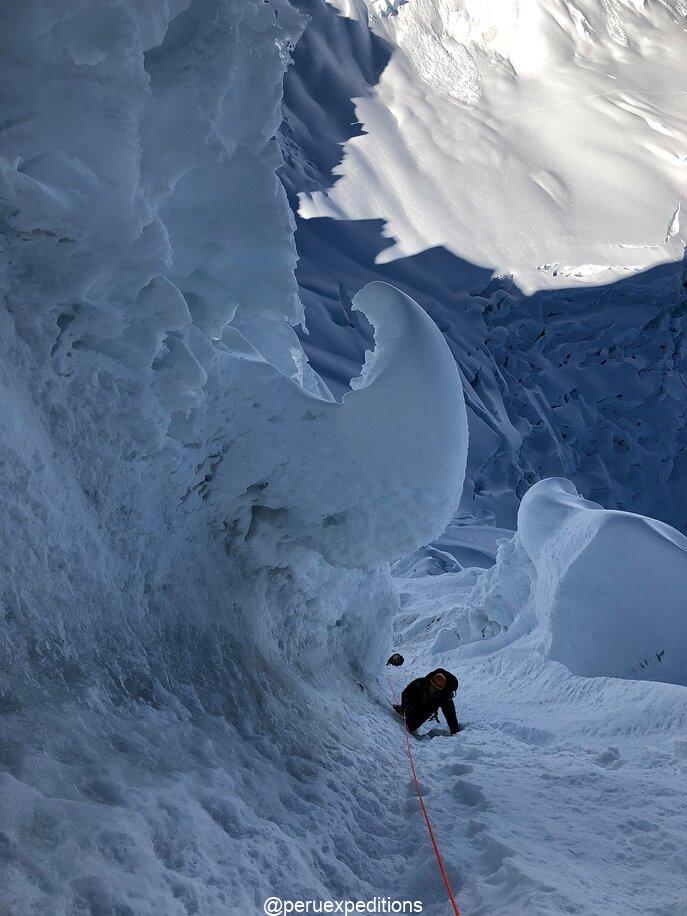 Above, in front of the top, a vertical couloir. A short section, but the rope you need to climb is fixed at the top, and from there, of course, something can fly out. The top looks like a snow-ice mushroom, which staggers a little… Just this "cap" fell on the previous group, and they died. No more than five people can fit on the top. Therefore, those who climbed out first should immediately begin to descend in order to give the rest the opportunity to rise. This route somehow reminded me of our sports climbs to Free Korea. D. Low's route, 5A k.tr., goes along a similar ice couloir, only much longer. I immediately wanted, together with Anton Konobeev, another climber in the group, to pick up ice tools and try to climb "for real" – by myself, without railings.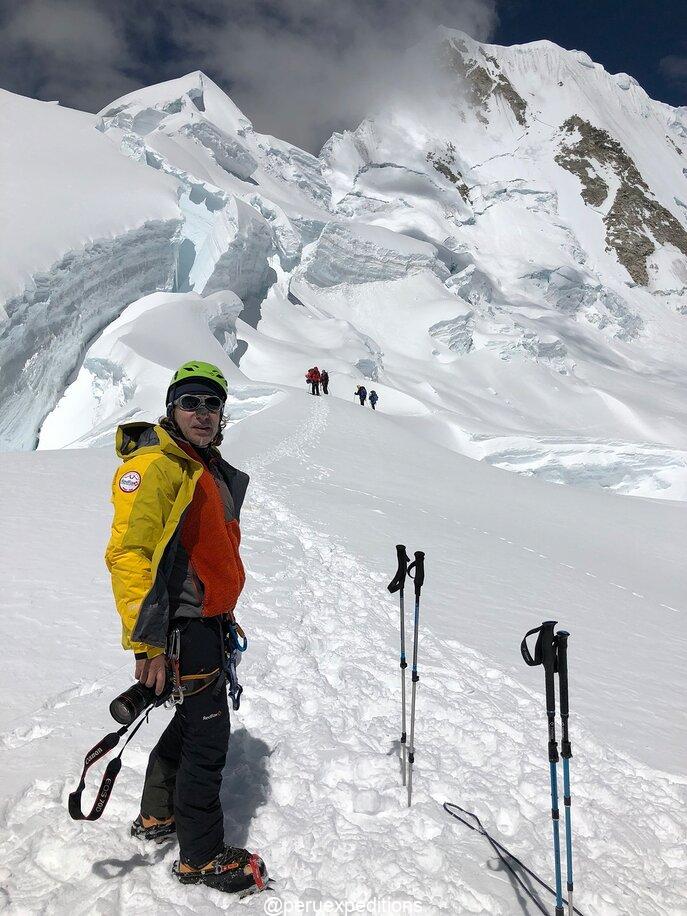 But still, here we had not sports mountaineering, but commercial climbing. With local guides. They climb quite well, they know how to use the equipment. Professionals! We ask: "How are you going down?" – "Through the loop of Abalakov." I was surprised that they know what it is (Abalakov's loop or eye is a method of organizing insurance on an ice slope, invented by the famous Soviet climber Vitaly Mikhailovich Abalakov – ed.) . They drill two holes in the ice – on one side and on the other – they put a rope through it … In general, they take a lot of people to the mountains, they know the technique.
Our group is non-professional. Yes, these are people who have not been in the mountains for the first time – some climbed Everest, some closed the Seven Summits program – but they are not very familiar with such technical mountaineering. Therefore, on the way from the base camp to the assault camp, we decided to set up another camp at the end of the moraine and held rock exercises. They studied, remembered how to use systems, jumars, descenders. The goal is high and beautiful ahead of us.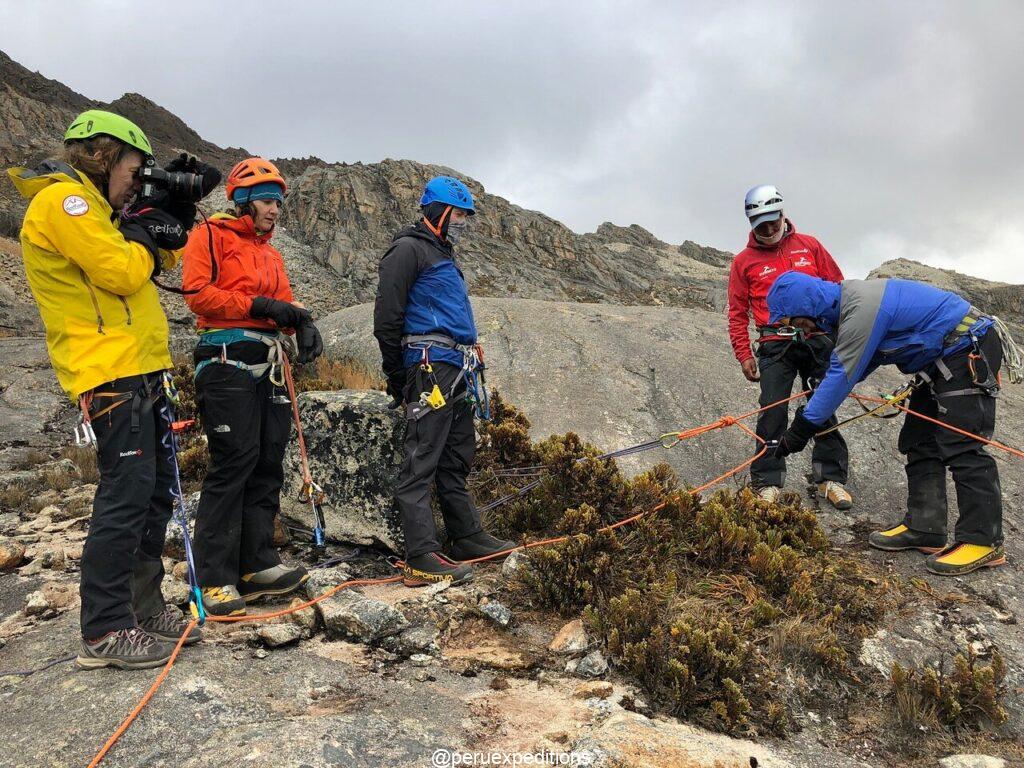 How is communication and work on the route built when there is not an established sports team on the ascent, but a commercial group in which there are completely different people?
Of course, everyone is different, but more or less they know each other. This is not the situation when there are completely new members in the team, everyone quickly got to know each other. The main thing is enthusiastic people who learn something new.
Of course, such an expedition is very different from when you go to the mountains with your team. Another specificity, a slightly different culture. Different style. This is not a sports climb, but a climb with guides. Here you are taken care of a little, and it relaxes. Someone cooks breakfast, lunch, dinner. They give out a snack, which someone else has already taken care of. They solve all issues with transport, logistics, delivery of public cargo. They set up tents. That is, there is a service that makes such travel a little more accessible for people who have ambitious goals, but little time.
But even in commercial climbing there are techniques that need to be learned, because everyone is responsible for himself. Many elements of safety and insurance must be known. I use them so that my teeth bounce, despite the fact that I have not been engaged in sports mountaineering for a long time. And for many, it's a first time. How to snap a jumar? How to flip a carabiner? How to use the trigger?
Therefore, for some participants, classes are needed. Of course, an important task of the leader is to correctly place people depending on who is going faster, who is slower, give them clear instructions on how and what to do, how to follow safety precautions. We had four guides on the ascent. Two – in front, Alexander Abramov, as the leader of the group, walked in the middle, and two more guides behind. Therefore, no special excesses occurred.
I was placed first, someone followed me, someone was the last one. Guides leave an hour earlier – they need to hang and fasten the ropes. All participants go along the railings, they themselves do not climb first. This is the principle of commercial ascent. Participants do the least risky things. But all the same, they are engaged in mountaineering: they go up the mountain, work with a rope, climb out on a fixed rope in difficult places, they are exposed to objective danger in order to achieve their cherished goal.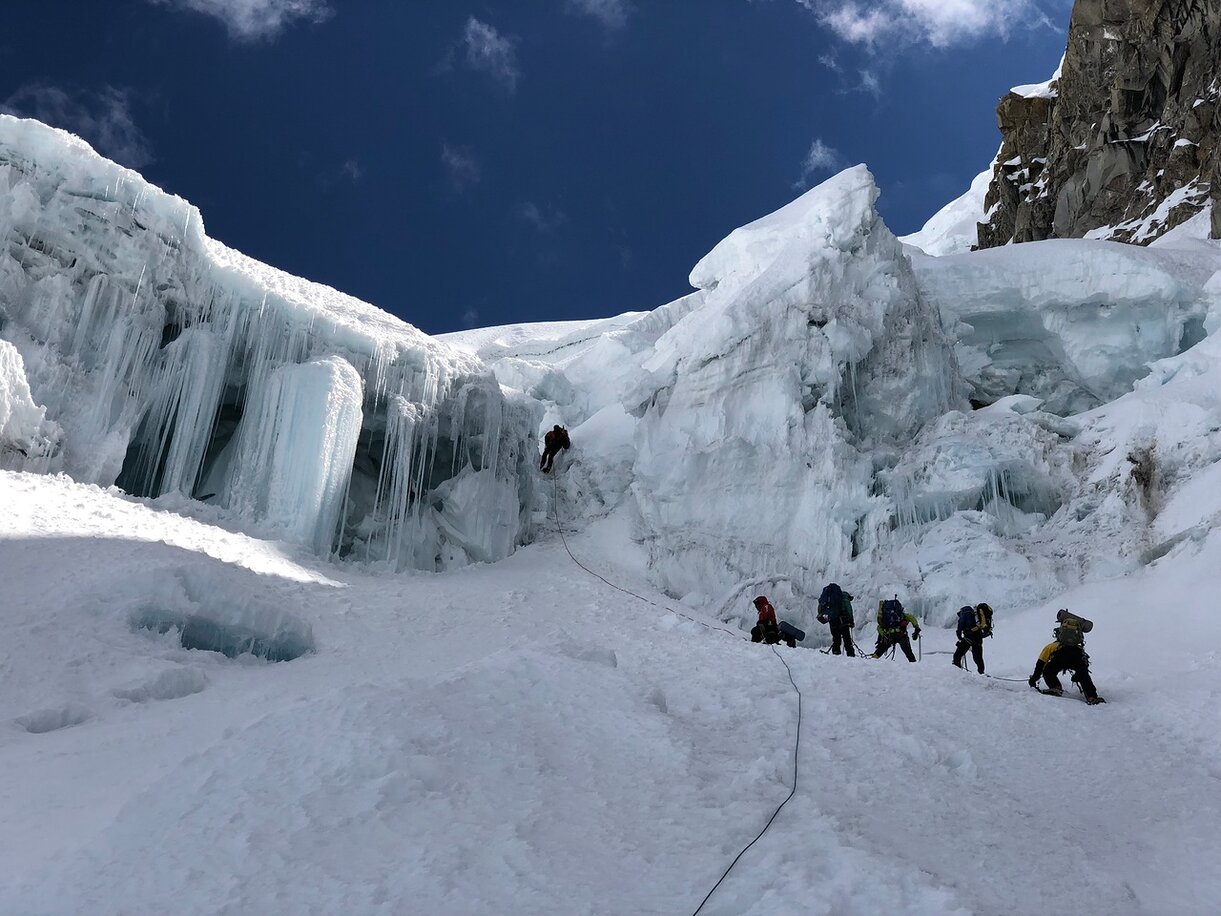 Is it interesting when everything is so well planned?
Yes, everything is going according to plan, which is good. What is meant by "unplanned"? Arrived in Lima, lost your luggage? No, it didn't.
Adventures that always happen unexpectedly? When Olya and I went to the track, it was pouring rain, which washed away the path. We made our way somehow, but the horses and donkeys could not, they got lost.
We came to the village, our escort said: "The horses did not pass." We are waiting, we are waiting. Two hours, and they are not and are not. "Where are the horses?" "I don't know, they must have died. Fell off a cliff. Three hundred meters you need to go down the slope to get to them and save your trunks. I took a knife to cut off the harness and went. And we sat for two or three hours without our escort at the hearth in the village. The locals were so unaccustomed to tourists that they looked at us with surprised eyes. We talked to them. Communication, however, was not very clear, because we did not speak Spanish, they did not speak English. But we were warmed and fed. As a result, they brought horses and brought our trunks. Such an unplanned adventure, but an interesting one.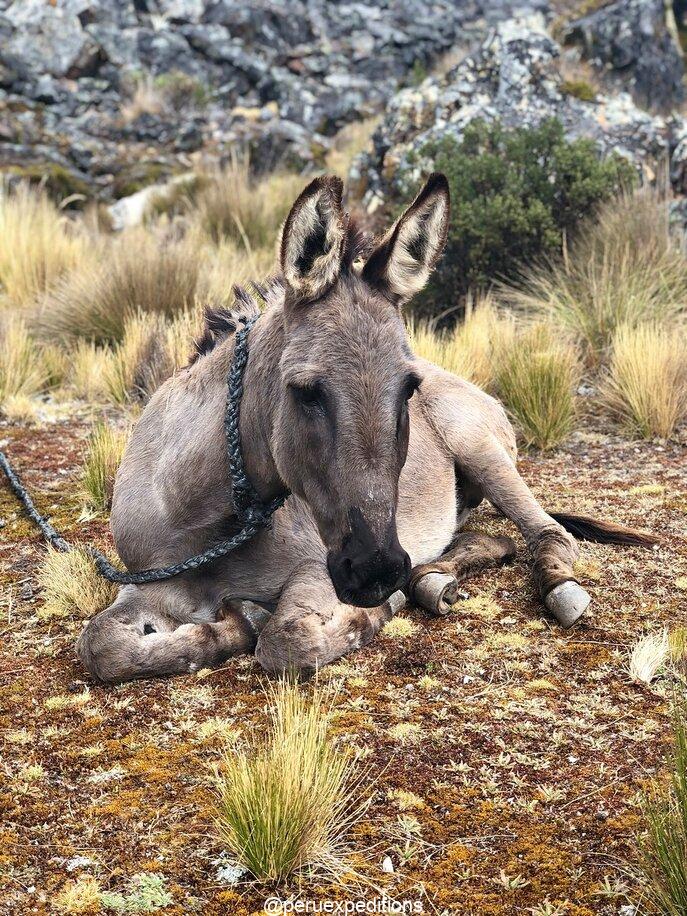 How did you get to the base camp?
The main city in the Cordillera Blanca is Huaraz, located at an altitude of 3000 m in the mountains, from where all treks and expeditions start. It is not the same, of course, as Kathmandu, but it has infrastructure, several climbing shops, rentals. Meeting a climber on the street or seeing a trekking group is a common thing.
People come to Huaraz from Lima. From there, either seven or eight hours to get by bus, or fly by plane. Naturally, we decided to fly. We boarded the plane, got up, flew to Huaraz, and it turned out that the runway was not working. The plane turned around and flew back to Lima. Flights are twice a week. So we thought, got on the bus and in the evening of the same day we were there. As a result, the schedule got a little off, and then I had to catch up.
How developed is the area? Are there many tourists?
For now, it's still a wild area. There are few trees. There is no connection, only via satellite phone. Wilderness. You can relax and disconnect from everything. Quite an abandoned track – it's not like in Nepal, where crowds of tourists stay in lodges.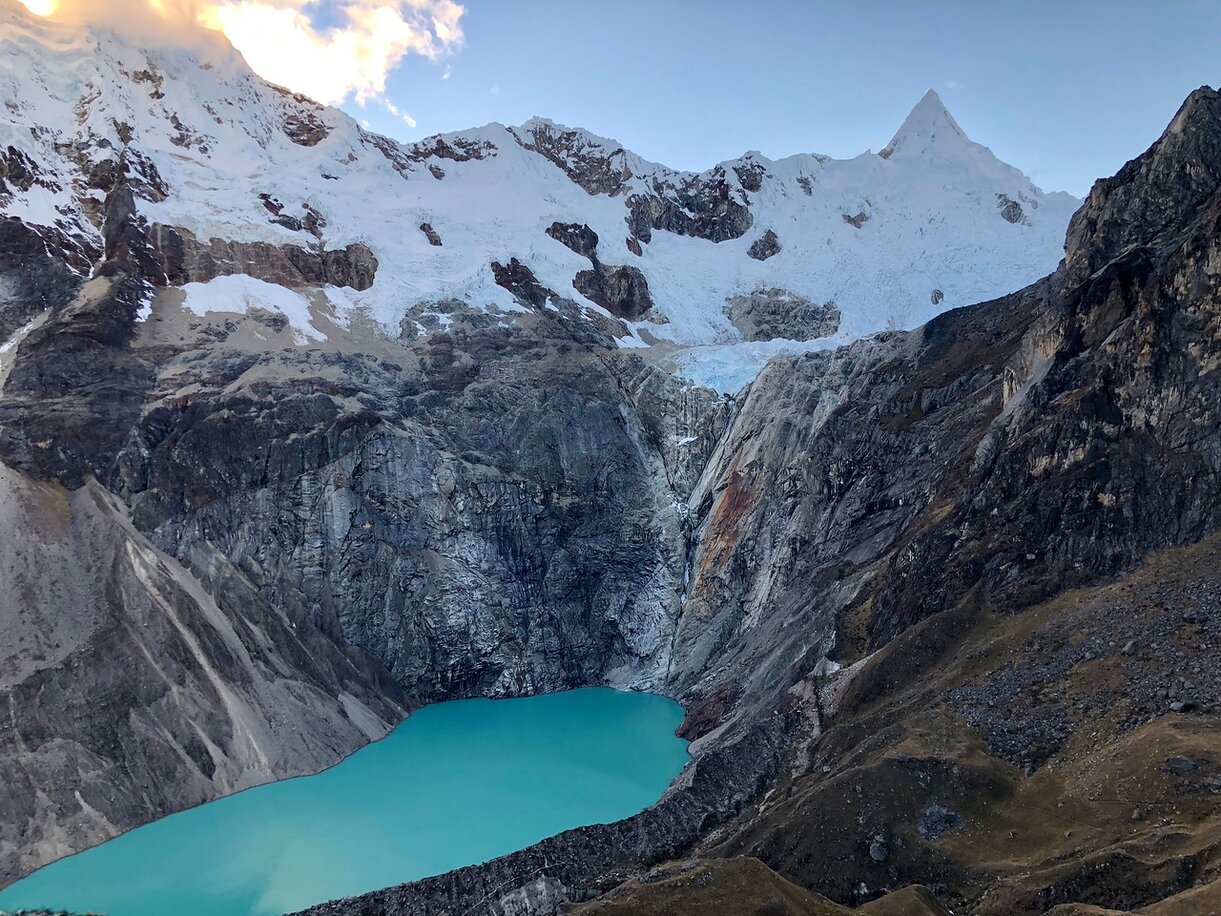 Naturally, when we started, there were people in Huaraz, from where all expeditions to Cordillera Blanca begin, but during the entire journey to the base camp we did not meet anyone. No shepherds, no tour groups, not even one person for five or six days. And only on the way back, after climbing, descending into the valley, we met two or three groups that went to other mountains. And no one else went to Alpamaya. Turns out it was closed this season. Two months before us, an avalanche descended there, three people died, and, apparently, that is why the summit was closed. But we didn't know about it.
Does that mean you don't need permits?
No, they are not needed, no one checks permits. However, we were accompanied by local guides, who probably took care of everything in advance.
Tell me about the track itself.
An interesting track, fairly long transitions of six to nine hours. Three days we got to a large base camp, where we spent two nights. With us were donkeys with drovers.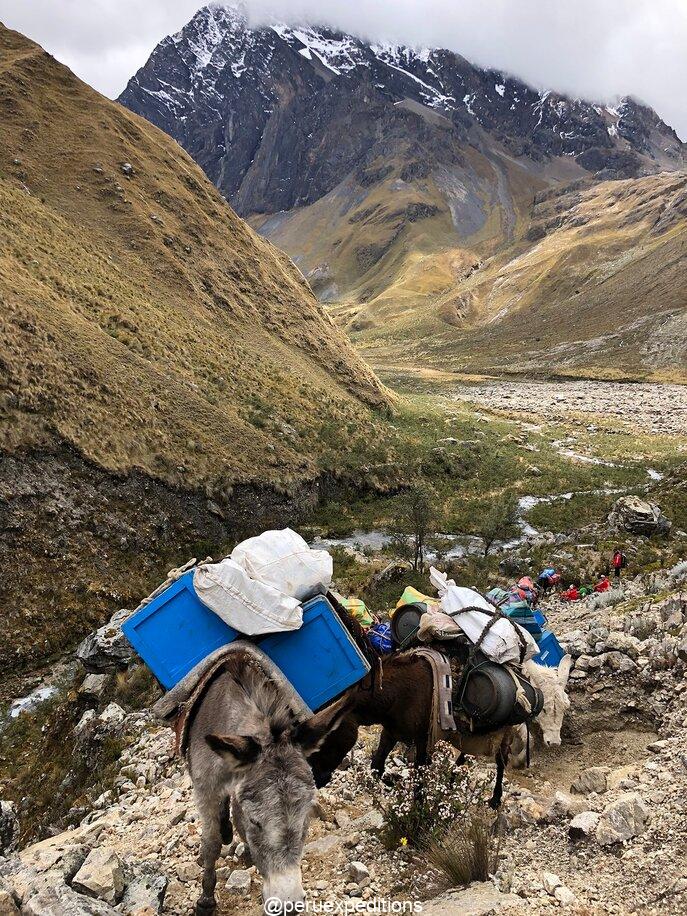 And further to the assault camp, the path goes along a mountain path, where there is loose rock and ice, you need to hang ropes. The crossing takes two days. Since it's cool there, only people can pass, there is no way to carry your belongings on donkeys. On the way to the assault camp, there are several rocky and ice sections, where ropes are hung, on which you need to climb. Simple, but better to be safe.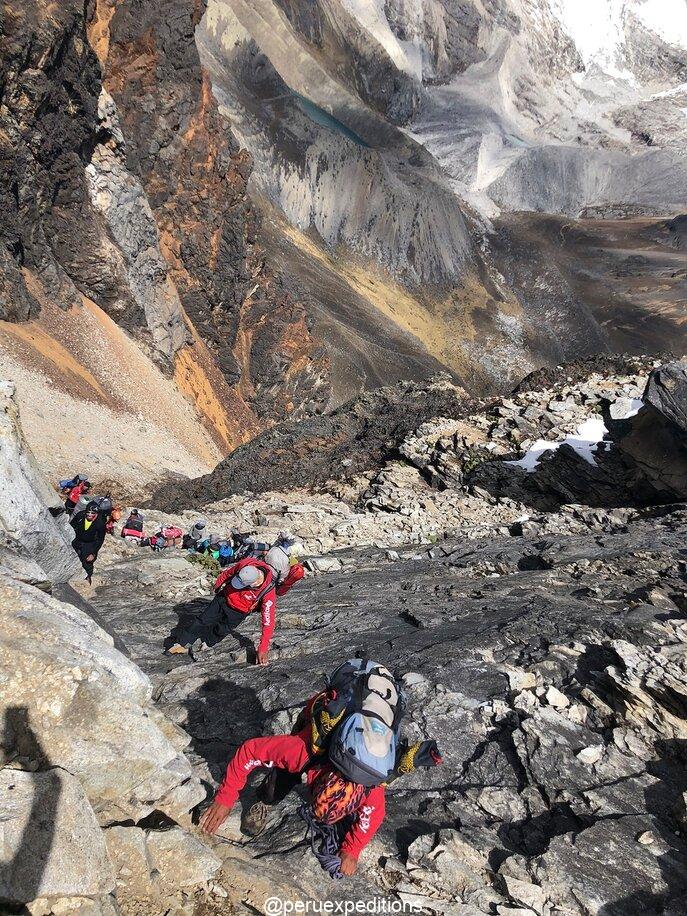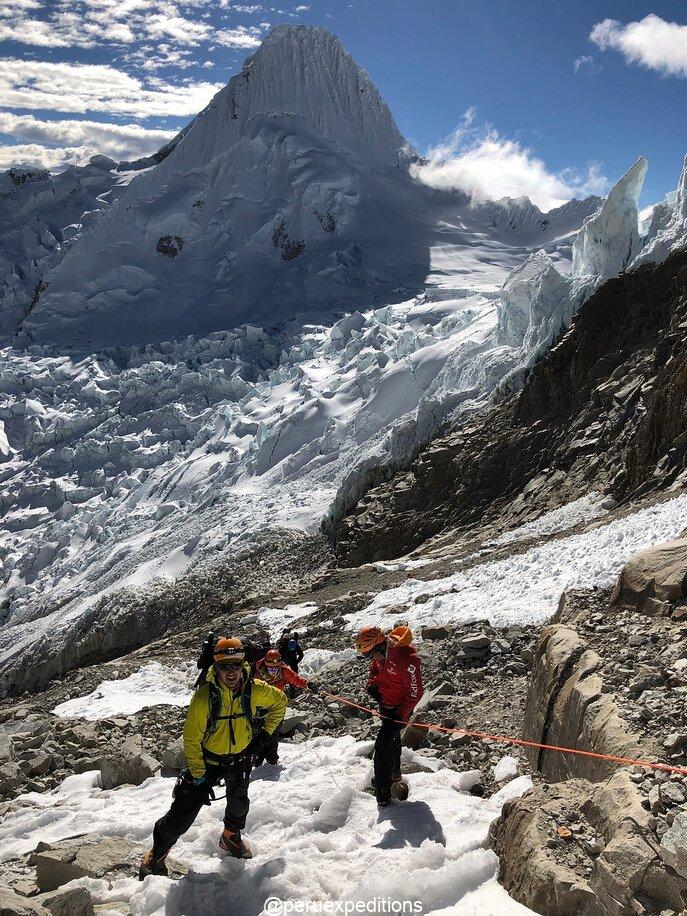 Then there is the exit to the glacier, it is flat there, but you still need to move with insurance, because there may be a crack under your feet. And so you have to go to the assault camp, from which an hour and a half before the start of the route. And maybe two. We started at night – it was not clear what time it was on the clock.
There are few tourists in the area, but what about the locals? Is it possible to communicate with natives? Or do they still retain their authenticity?
In this expedition we went in a separate group. If they came to some village, they did not linger. There was no special communication with the locals.
But the last time we went to the track, we stopped in small villages, and it was very interesting. The locals are very authentic for us. First, because they don't speak English, only Spanish or Quechua. Secondly, unlike Nepal, where the infrastructure has been developed a long time ago, where everything is organized, there are lodges along the way, and a million tourists have already been there before you, there is nothing like that here. Everything is very colorful, including the food.
What gives such a journey? Is it a break from work or a way to get a boost of energy?
This is a charge, and a change of place, and communication with interesting people. What is most important is being in the mountains, where you can achieve some specific goal, feel that you can do more. Mountains are our passion, and such an expedition is a convenient way to get there. You will not go on such an expedition alone, but it is convenient to go with a group. It gathers like-minded people who have a desire to try themselves in something new, have the opportunity, the means and have the time. This is called "commercial climbing".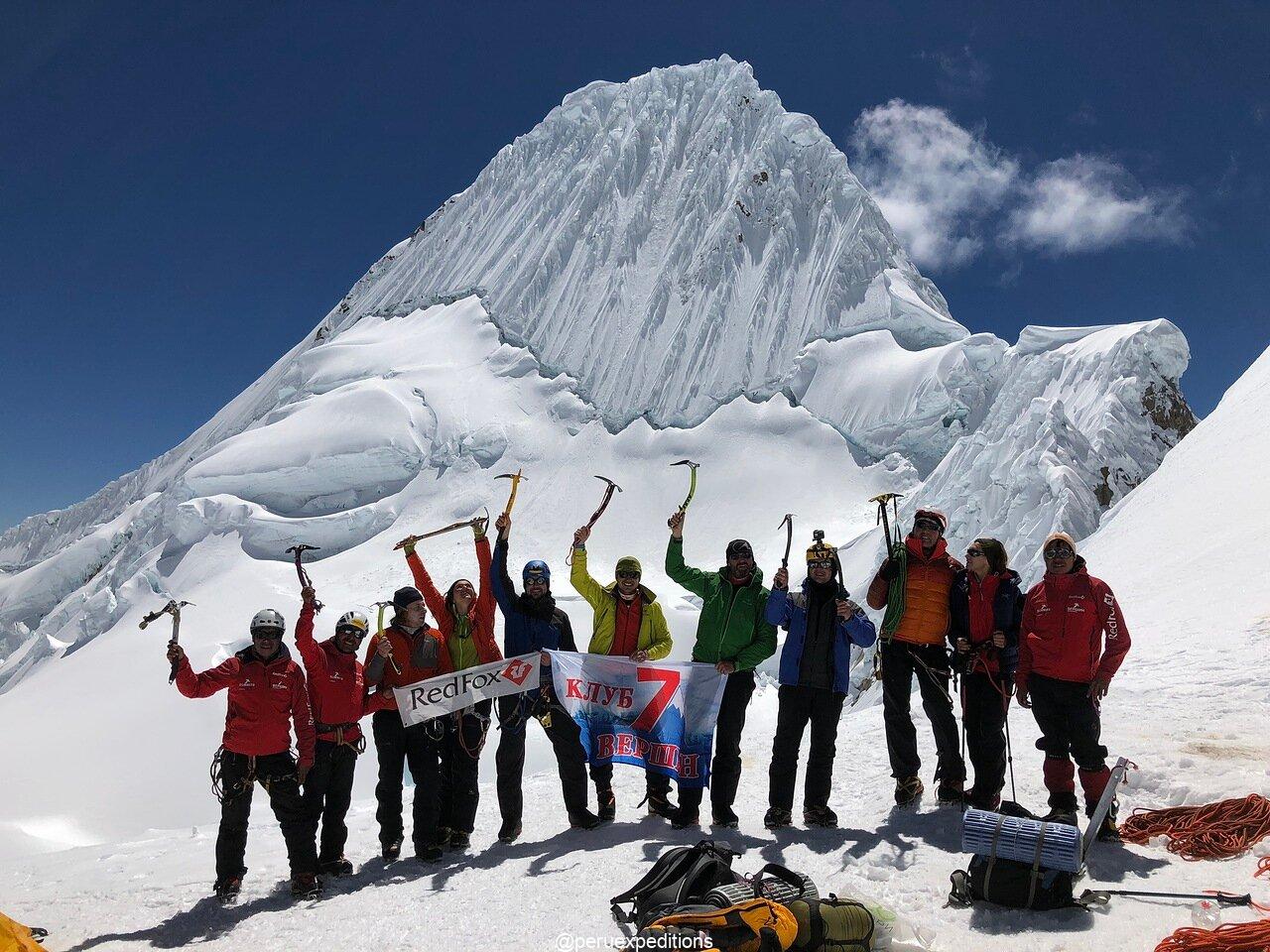 What is mountaineering from your point of view?
Climbing. Being in the mountains, overcoming certain difficulties on the route. Trekking is not mountaineering, but climbing peaks is mountaineering.
Everything for trekking Everything for mountaineering
What do you think, where does the wave of interest in climbing among business people come from now?
Because such people have the opportunity to go on such expeditions, they have a desire to overcome themselves and discover the world from different angles.
You come to climb, and along the way you see the beauty of the mountains, communicate with people, go in for sports, you are in a healthier state than when you are sitting at work. It's an adventure, even if nothing unexpected happens. Traveling to distant countries is very interesting.
And how else would we have visited Peru if there was no beautiful and lofty goal?
PHOTO: Alexander Abramov, Oleg Pimenov, Vlad Moroz